The Little Book of Nutrition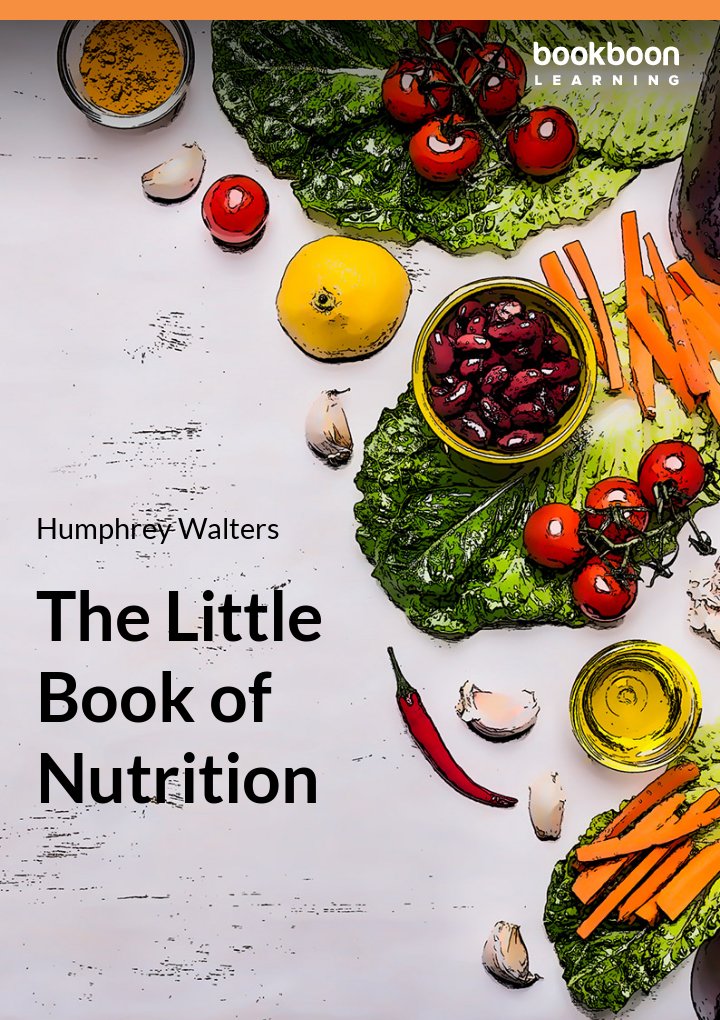 ISBN: 978-87-403-2018-3
1 painos
Sivua : 42
Price: 75,50 kr
Price: €8,99
Price: £8,99
Price: ₹150
Price: $8,99
Price: 75,50 kr
Price: 75,50 kr
4 helppoa askelta e-kirjan lataukseen
This is a Premium eBook
Bookboon Premium - Gain access to over 800 eBooks - without ads
You can get free access for a month to this - and 800 other books with the Premium Subscription. You can also buy the book below
Start a 30-day free trial. After trial: 39,99 kr p/m
Start a 30-day free trial. After trial: €5,99 p/m
Start a 30-day free trial. After trial: £4,99 p/m
Start a 30-day free trial. After trial: ₹299 p/m
Start a 30-day free trial. After trial: $3,99 p/m
Start a 30-day free trial. After trial: 39,99 kr p/m
Start a 30-day free trial. After trial: 39,99 kr p/m
Käyttäjät, jotka katsoivat tätä tuotetta, katsoivat myös
Tietoja kirjasta
Arvioinnit
Kumarnr81@gmail.com
★★★★★
Very good
Sisältö
What makes a resilient person?

Where does nutrition fit in?

Simple food rules

What to drink and when?

The perfect meal

Heal with every meal

A perfect day

Managing your diet to adapt and influence your performance

Snacking in between meals

Fat builders or fat burners?

Water the energy of life

Food & mood

Fruit and vegetables

Sleep and light – the science of sleep

For the boffin

The poison in your fridge

Kuvaus
Diet has crucial role. In sport a good diet wont make a mediocre player into a good player, but a poor diet Will make a good player into a mediocre one. This is also true in our day to day lives.
Its all about realistic. Making small changes to what you eat and drink can have a massive impact on your energy levels.
This book is not about dieting it is a book about discipline.

About the author
Humphrey Walters works exclusively in helping individuals perform to high levels as well as developing winning teams and leaders for many Organisations and professional bodies.
1996/97 he completed the BT Global Challenge, dubbed "The World's toughest round the World Yacht Race", aboard Ocean Rover as a practical example of Leadership and Teamwork in a tough environment.
He also works with teams, which range from the England rugby team which won the world cup in 2003, Olympic games, premier division football teams, schools, businesses, Government departments, Industry and professional bodies.
In 2006 he developed the team for JCB which gained the world land speed record for a diesel car at Bonneville Salt Flats in the USA. He also works with Chelsea Football Club and Manor racing one of the new formula 1 teams.
He has written extensively about High Performing Teams and Leaders and is the co-author of the book "Global Challenge" which is a study of Leadership and Teambuilding used during this arduous event. "Global Challenge" has sold over 35.000 copies and is in its 16th reprint. He has also written "The little book of Winning" which is a punchy book highlighting his winning ideas, and "The little book of Inspiration"with two Olympic athletes and the Little book of nutrition.
He is an active sportsman having been involved in rugby, squash at county level and cricket and has also completed over 48 marathons for charity. He is a lover of nature and the countryside and has recently written a childrens book "The tree that never forgot" which is about a little boy who develops a relationship with a wise old oak tree that teaches him all about nature.
Email: Humphrey@humphreywalters.com
Mobile: 07778 599009 / Office: 0870 1149149
Website: www.humphreywalters.com