The Little Book of Inspiration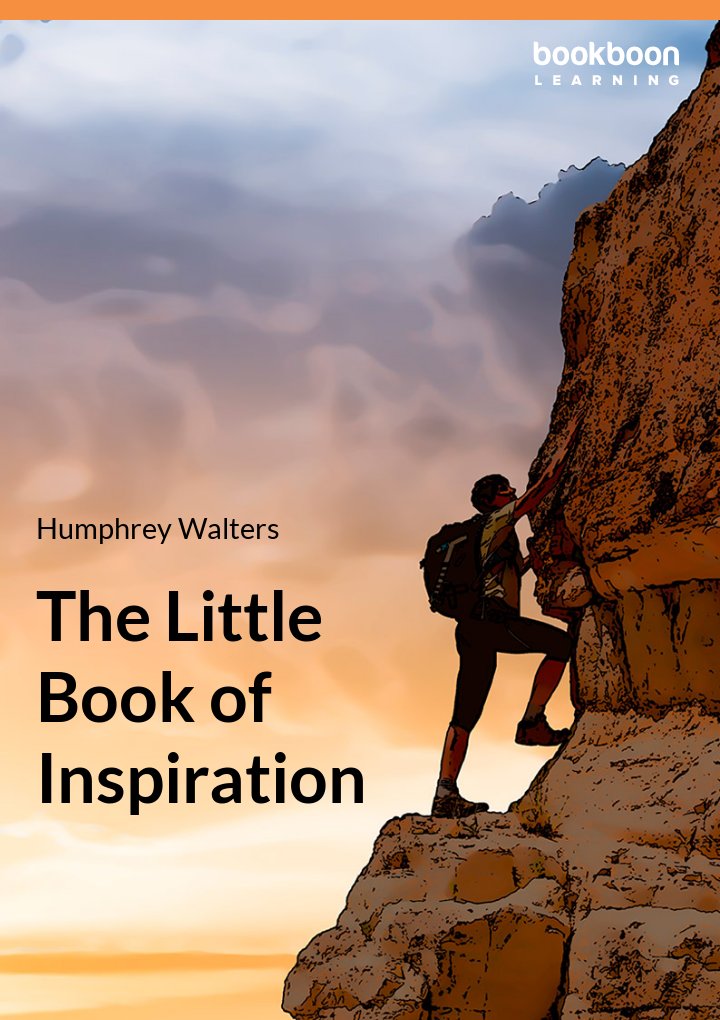 ISBN: 978-87-403-2017-6
1 painos
Sivua : 82
Price: 75,50 kr
Price: €8,99
Price: £8,99
Price: ₹150
Price: $8,99
Price: 75,50 kr
Price: 75,50 kr
4 helppoa askelta e-kirjan lataukseen
This is a Premium eBook
Bookboon Premium - Gain access to over 800 eBooks - without ads
You can get free access for a month to this - and 800 other books with the Premium Subscription. You can also buy the book below
Start a 30-day free trial. After trial: 39,99 kr p/m
Start a 30-day free trial. After trial: €5,99 p/m
Start a 30-day free trial. After trial: £4,99 p/m
Start a 30-day free trial. After trial: ₹299 p/m
Start a 30-day free trial. After trial: $3,99 p/m
Start a 30-day free trial. After trial: 39,99 kr p/m
Start a 30-day free trial. After trial: 39,99 kr p/m
Käyttäjät, jotka katsoivat tätä tuotetta, katsoivat myös
Tietoja kirjasta
Arvioinnit
Benjamin Kamau
★★★★☆
It is a very much needed kind of book in today's world. It eminently readable and full of practical ideas.
Sisältö
Creating Dreams and Setting Goals


Have outrageous dreams

Britain's legacy of vision and invention is astonishing

Talent thinking is more important than inherent talent

Think in Ink

Go find a Buddy


Getting going on Performance


Concentrate on what you can control

Make simplicity an obsession

Forget egos, find more performance friends


Delivering Supreme Performance


The Sigmoid Curve

Active and psychological battle space


Handling Disappointment, Adversity and Overcoming Problems


Start from the basis that good things happen

Snatching defeat out of the Jaws of victory


Winning After Winning – Catching the Next Wave

Kuvaus
It's fun doing things slightly better and this book is about small ideas that can have a big impact.
After all, where's the fun in being mediocre when we don't have to be.
Steve Backley, Roger Black and Humphrey Walters combined their different performance journeys to produce a simple book of real examples, which easily adapts to any environment.
We have compiled these ideas into a book that can be read in 60 minutes.
Slip this one into your pocket or bag and read it on a train or plane journey.
Dip in and out when it suits you.

About the author
Humphrey Walters works exclusively in helping individuals perform to high levels as well as developing winning teams and leaders for many Organisations and professional bodies.
1996/97 he completed the BT Global Challenge, dubbed "The World's toughest round the World Yacht Race", aboard Ocean Rover as a practical example of Leadership and Teamwork in a tough environment.
He also works with teams, which range from the England rugby team which won the world cup in 2003, Olympic games, premier division football teams, schools, businesses, Government departments, Industry and professional bodies.
In 2006 he developed the team for JCB which gained the world land speed record for a diesel car at Bonneville Salt Flats in the USA. He also works with Chelsea Football Club and Manor racing one of the new formula 1 teams.
He has written extensively about High Performing Teams and Leaders and is the co-author of the book "Global Challenge" which is a study of Leadership and Teambuilding used during this arduous event. "Global Challenge" has sold over 35.000 copies and is in its 16th reprint. He has also written "The little book of Winning" which is a punchy book highlighting his winning ideas, and "The little book of Inspiration"with two Olympic athletes and the Little book of nutrition.
He is an active sportsman having been involved in rugby, squash at county level and cricket and has also completed over 48 marathons for charity. He is a lover of nature and the countryside and has recently written a childrens book "The tree that never forgot" which is about a little boy who develops a relationship with a wise old oak tree that teaches him all about nature.
Email: Humphrey@humphreywalters.com
Mobile: 07778 599009 / Office: 0870 1149149
Website: www.humphreywalters.com