Finding yourself
Understanding yourself and relating to others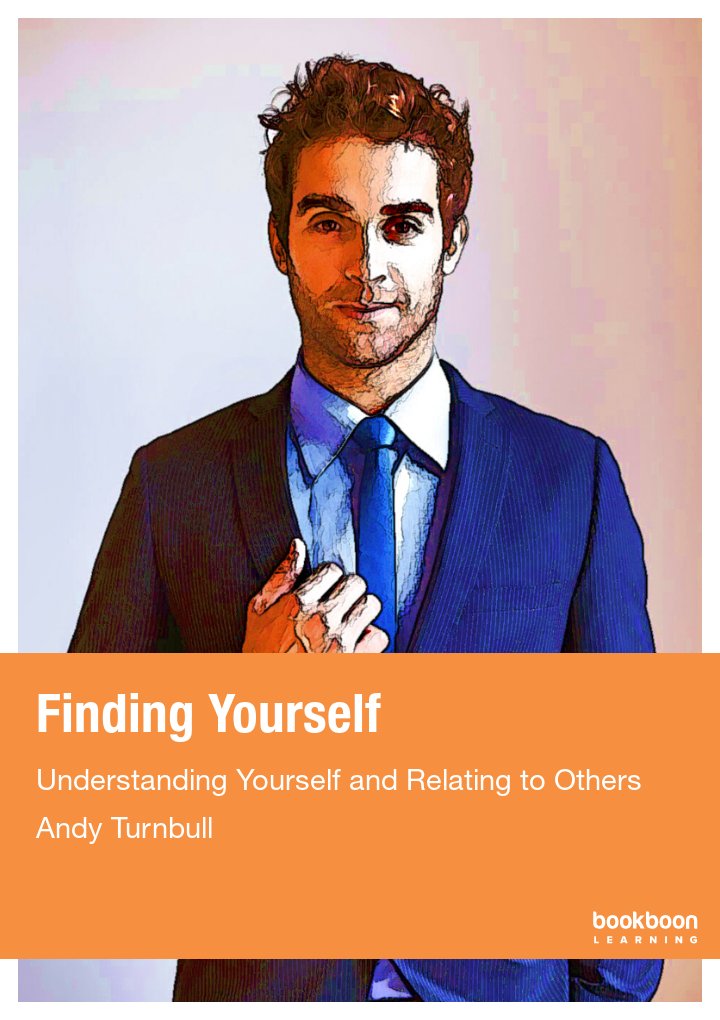 ISBN: 978-87-403-0469-5
1 painos
Sivua : 58
Price: 75,50 kr
Price: €8,99
Price: £8,99
Price: ₹150
Price: $8,99
Price: 75,50 kr
Price: 75,50 kr
4 helppoa askelta e-kirjan lataukseen
This is a Premium eBook
Bookboon Premium - Gain access to over 800 eBooks - without ads
You can get free access for a month to this - and 800 other books with the Premium Subscription. You can also buy the book below
Start a 30-day free trial. After trial: 39,99 kr p/m
Start a 30-day free trial. After trial: €5,99 p/m
Start a 30-day free trial. After trial: £4,99 p/m
Start a 30-day free trial. After trial: ₹299 p/m
Start a 30-day free trial. After trial: $3,99 p/m
Start a 30-day free trial. After trial: 39,99 kr p/m
Start a 30-day free trial. After trial: 39,99 kr p/m
Käyttäjät, jotka katsoivat tätä tuotetta, katsoivat myös
Tietoja kirjasta
Arvioinnit
Amir Ardalan
★★★★☆
Riveting....Absolutely inspiring!!
yollie
★★★★★
Thank you Andy for sharing this book it was very useful for me and the funny thing is that I believe in the same concepts of find ones' true essence and it was like I identified with the contents so much.
Vinicius Munhoz
★★★★★
Great book concerning self-awareness
Brenda C. Nichols
★★★★★
I highly recommend this book to people who want to discover their strengths and weaknesses. Self-assessment is important in establishing a career and I find this material of great help.
Kuvaus
When we see people being authentically themselves we call it things like "individuality" and "charisma" - yet how can we be our true selves when we have so many demanding roles to fulfil in life? This book explores how you can find your authentic self, understand who you really are and as a result relate to others much more effectively. It explores how you can be more yourself in the workplace, particularly in management and leadership roles.
Sisältö
Introduction
Part 1 – Understanding yourself
Understanding human beings

The evolutionary biologists' view
The psychologists' view
The management theorists' view
Conclusion

What motivates us

Motivation at different life stages
Motivation for individuals
Conclusion

Who we think we are

Our roles
Role conflict
Our identity
Feeling lost
Personality and ego
Internal identity
Conclusion

Who we really are

The authentic self
Self-awareness
Self-understanding
Self-acceptance
Conclusion

Part 2 – Relating to others
How we see each other

Prejudice
Projection
Persona
Conclusion

Relating to others at work

Roles at work
Management and leadership
Promotion
Developing a coaching management style
Conclusion

Developing your inter-personal skills

Listening
Non-verbal communication
Pauses and silences
Summarising and checking
Questions
Statements
Conclusion

Conclusion