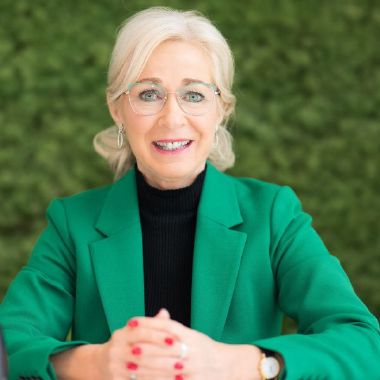 Jill Maidment
Maa: United Kingdom
Number of Titles: 20
Ota yhteyttä kirjailijaan:
Jill Maidment is the Founder of Natural Talent Bristol and a highly sought-after and effective international Executive Business Coach, also delivering Career Transition and Outplacement Coaching and Resilience Coaching. For 18 years Jill has worked in partnership and confidentially with leaders in a wide range of global brands and large public sector organisations, affecting real and lasting behavioural change by providing executives with the latest tools and techniques to cope with the key issues and challenges of modern-day leadership, including managing change, remote working and stress. Jill's Blogs are amongst some of the most widely read globally at www.natural-talent.com

Ryhdy BookBoon-kirjailijaksi
Onko sinulla mahtava idea, jonka haluaisit nähdä liiketoimintakirjana tai oppikirjana? Onko kokemuksesi opettanut sinulle henkilökohtaisesta kehittymisestä asian jos toisenkin, jonka haluaisit jakaa maailmalle? Tai erikoistutko akateemiseen aihealueeseen, jota voisi selittää paremminkin? Laatu, selkeys ja tiivis esitystapa ovat Bookboonin eKirjojen tunnusmerkkejä. Ota yhteyttä toimitustiimiimme ja ala julkaista!
Kysely