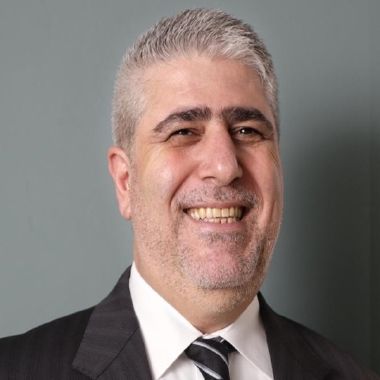 Mounir A. Ajam
Ammattinimike: CEO
Instituutio: SUKAD Corp
Maa: United States
Kirjojen määrä: 17
Ota yhteyttä kirjailijaan:
Mounir A. Ajam is a co-founder and CEO of SUKAD Corp. SUKAD Corp is an organization focusing on providing organizational clients with integrated project management services and solutions. Currently, SUKAD is leading the development of a pioneering and innovative cloud-based online solution, the Uruk PPM Platform. For more information about SUKAD, please visit www.sukad.com.

Mounir is also project management thought leader. He is the leader behind the SUKAD Way for Managing Projects, which include an organization project management solution, project management and product development methodology, and a project success model. These innovative products are the starting point for the Uruk PPM Platform.

Mounir has published numerous e-books, all on project management, with Bookboon.com. CRC Press (Taylor & Francis) has also published Project Management beyond Waterfall and Agile (related to CAMMP, the SUKAD Way methodology). Further, CRC Press is also publishing Leading Megaprojects, A Tailored Approach.

Ryhdy BookBoon-kirjailijaksi
Onko sinulla mahtava idea, jonka haluaisit nähdä liiketoimintakirjana tai oppikirjana? Onko kokemuksesi opettanut sinulle henkilökohtaisesta kehittymisestä asian jos toisenkin, jonka haluaisit jakaa maailmalle? Tai erikoistutko akateemiseen aihealueeseen, jota voisi selittää paremminkin? Laatu, selkeys ja tiivis esitystapa ovat Bookboonin eKirjojen tunnusmerkkejä. Ota yhteyttä toimitustiimiimme ja ala julkaista!
Kysely