Setting Your Vision And Defining Your Goals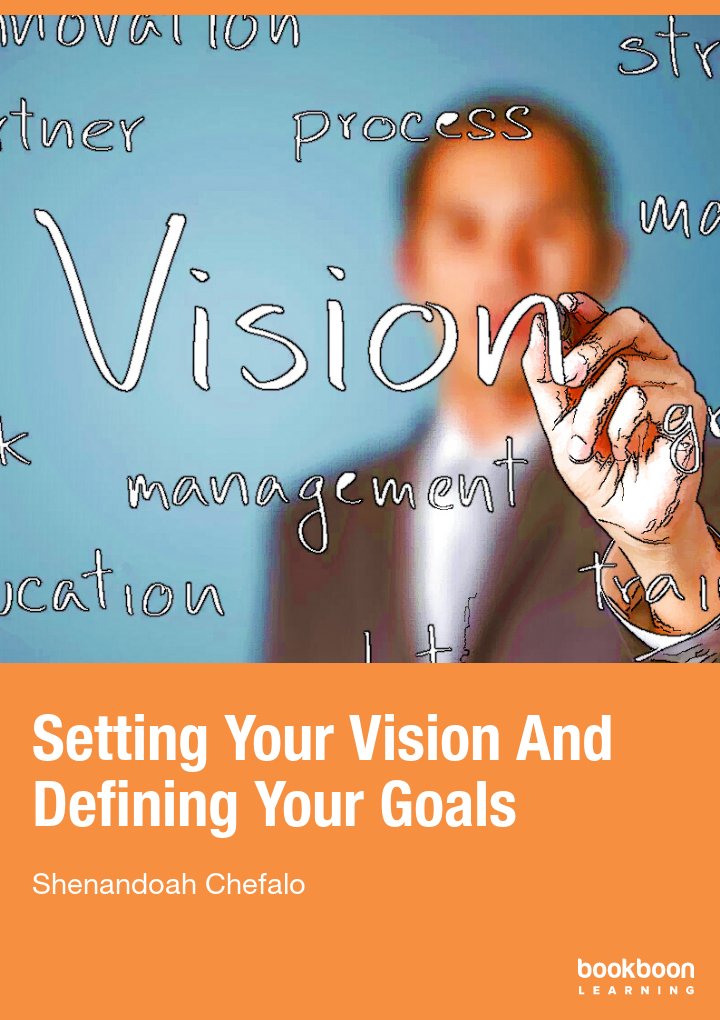 ISBN: 978-87-403-0557-9
1 edición
Páginas : 31
Price: 49,50 kr
Price: €5,99
Price: £5,99
Price: ₹110
Price: $5,99
Price: 49,50 kr
Price: 49,50 kr
Descarga GRATIS tus ebooks en 4 sencillos pasos
This is a Premium eBook
Bookboon Premium - Gain access to over 800 eBooks - without ads
You can get free access for a month to this - and 800 other books with the Premium Subscription. You can also buy the book below
Start a 30-day free trial. After trial: 39,99 kr p/m
Start a 30-day free trial. After trial: €5,99 p/m
Start a 30-day free trial. After trial: £4,99 p/m
Start a 30-day free trial. After trial: ₹299 p/m
Start a 30-day free trial. After trial: $3,99 p/m
Start a 30-day free trial. After trial: 39,99 kr p/m
Start a 30-day free trial. After trial: 39,99 kr p/m
Los usuarios que vieron este artículo también vieron
Acerca del libro
Opiniones
Raji Abdullahi
★★★★★
Wow!, this book is really fascinating. Must recommend to my friends.
Nicole
★★★★★
This book is excellent!! I am currently implementing the steps as instructed and am already seeing the impact it is having in my life. I would highly recommend this book to friends, family and colleagues
Gerald Chefalo
★★★★★
Must read! Easy guide to implementing your vision and goals. Simple and easy to follow.
joe wilkinson
★★★★☆
Let's be honest. We're not serving ourselves, individually, or in larger contexts, by overlooking the relevance of knowing Why We Are, here, and acting directly from/with that wisdom. Shen has, in a very orderly manner, shared a pathway to a greater awareness of What You Bring here, to this experience, and how you make a difference through sharing What It Is. Invest the time with/in this process. You will be well rewarded for having read this work. Further, Shen makes herself available for consultation. Investments there are equally as priceless. Oh, and enjoy the process. Life is supposed to be fun.
Descripción
'Setting Your Vision and Defining Your Goals' will guide individuals and business owners alike through the process of establishing a personal mission statement that helps provide clarity and a sense of purpose. How do you want to live? What impact to you want to make? What do you value? A series of exercises will help you answer these questions and more as you begin building a life you love.
Prólogo
Where do you go when uncertain about what you truly want out of your life and career? Most say they simply want to be happy. But what does happiness mean? And how does one control the direction life takes? By learning the necessary skills to create an adaptable life vision.
Creating a personal vision statement can be an incredibly rewarding activity. In an age when people rush from one task to another, crafting a vision requires that we slow down and take time for self-reflection and care.
Many successful companies operate by a mission statement written to embody the core values and goals of the company. Similarly, a carefully crafted vision statement will become the roadmap for your life.
Contenido
Introduction
Chapter 1

Vision
Defining Yourself
Core Values
Extended List of Values
Integrity

Chapter 2

Crafting Your Vision & Values
Developing a Vision
Defining and Understanding Wants
Make Your Vision a Reality

Chapter 3

Clarifying the Vision
Limiting Beliefs
Getting Organized

Chapter 4

Goals
Daily Habits
Public Commitments
Positive Mental Attitude/Letting Go of Fear
Conclusion
About The Author