Object Oriented Programming using C#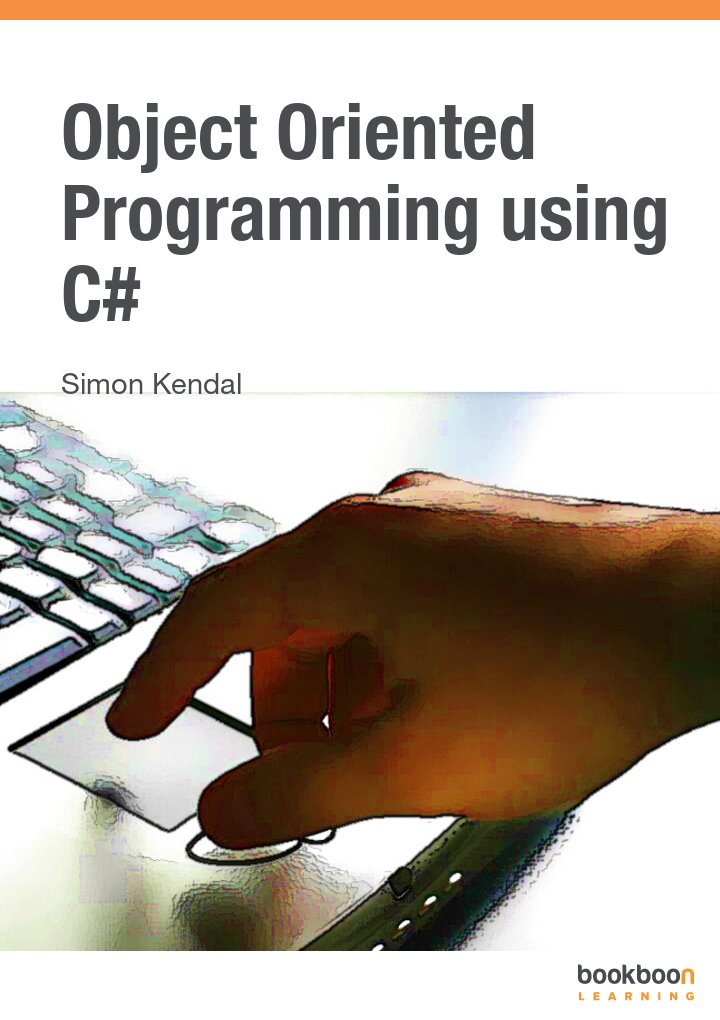 ISBN
1 edición
Páginas : 421
Price: 129,00 kr
Price: €13,99
Price: £13,99
Price: ₹250
Price: $13,99
Price: 129,00 kr
Price: 129,00 kr
Descarga GRATIS tus ebooks en 4 sencillos pasos
This is a Premium eBook
Bookboon Premium - Gain access to over 800 eBooks - without ads
You can get free access for a month to this - and 800 other books with the Premium Subscription. You can also buy the book below
Start a 30-day free trial. After trial: 39,99 kr p/m
Start a 30-day free trial. After trial: €5,99 p/m
Start a 30-day free trial. After trial: £4,99 p/m
Start a 30-day free trial. After trial: ₹299 p/m
Start a 30-day free trial. After trial: $3,99 p/m
Start a 30-day free trial. After trial: 39,99 kr p/m
Start a 30-day free trial. After trial: 39,99 kr p/m
Los usuarios que vieron este artículo también vieron
Acerca del libro
Opiniones
Amin
★★★★★
I'm new in lecturing the object oriented concept. I read other references about this course but I think that this textbook is very good and useful. This is my idea not only as a lecturer but also as a senior C#.Net developer with 10 years of experience. Thanks a lot to Dr Simon Kendal Et Al for distributing this book. With best wishes...
Ali Agha
★★★★★
A fantastic book.. thanks a million to the writer and for uploading of book :)
Jonathan
★★★★★
Awesome, simple and straight forward. The examples and the exercises are great.
Descripción
This book will explain the Object Oriented approach to programming and through the use of small exercises, for which feedback is provided, develop some practical skills as well.
At the end of the book one larger case study will be used to illustrate the application of the techniques. This will culminate in the development of a complete C# program which can be downloaded with this book.
Topics covered include: Abstraction, Inheritance, Polymorphism, Object Oriented Software Analysis and Design, The Unified Modelling Language (UML), Agile Programming and Test Driven Development
Índice
Contenido
An Introduction to Object Orientated Programming

The Unified Modelling Language (UML)

Inheritance and Method Overriding

Object Roles and the Importance of Polymorphism

Using Polymorphism Effectively

Overloading Methods

Object Oriented Software Analysis and Design

Introducing the SOLID Design Principles

Generic Collections and Serialization

C# Development Tools

Creating and Using Customised Exceptions

Agile Programming

Checking Your Understanding

Case Study

Finally…