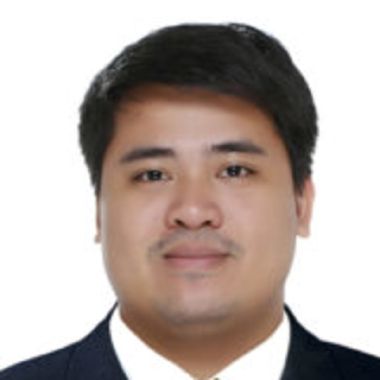 Felix C. Veroya
País: Philippines
Cantidad de libros: 2
Contacta con el autor:
Felix has a total of 11 years' working experience in helping individuals and organizations to build and utilize competencies in Continuous Improvement, Innovation and Analytics across the fields of Academics, Logistics, Supply/Chain, Manufacturing, Training and Consulting for SMEs up to multinational corporations.
He has proven skills relating to business administration, people management, research, statistical analysis, workshop facilitation and consulting. He has completed and coached projects utilizing proven tools and methodologies such as DMAIC (Six Sigma), SCORE (Lean), Design Thinking (Innovation) and self-initiated improvement frameworks on OEE/Capacity Improvement, Preventive Maintenance Time Reduction, Mistake Proofing, Quick Engineering Solutions, Idea Management, etc.
He also published an international book entitled Introduction to Statistical Process Control: A Problem Solving Process Approach (ISBN: 978-87-403-1849-4) under Bookboon Ltd and a local book entitled Creativity Tools: Develop Creative Solutions to Problems and Opportunities (ISBN: 978-621-8114-38-8).
He is a Certified Industrial Engineer, an Associate ASEAN Engineer, a Certified Lean/Kaizen Facilitator, a Certified Lean Six Sigma Master Black Belt and a Certified Design Sprint Master. Felix also leads international initiatives to the Philippines as Chairman of the International Association of Innovation Professionals (IAOIP) and National President / Country Manager for Association for Manufacturing Excellence (AME). He has been elected as a Board Director of the Lean (Operational Excellence) Division of the Institute of Industrial & Systems Engineers (IISE).
With all the initiatives he designed and deployed to the Industrial Engineering community here in the Philippines, he has been conferred with an Honorary Doctoral Degree (Honoris Causa) by the Asian Seminary Leadership and University of Oklahoma. Felix was recognized as WCP Legacy Award 2020 - Championing Lifelong Learning & UN Sustainable Development Goals, Outstanding Achiever in Business Management, Outstanding Management Committee Member, Outstanding and Significant Achievement in Entrepreneurship, Leadership Achievement in Entrepreneurship and Most Successful Industrial Engineering Alumni of his Alma Mater.
Búsqueda por Felix C. Veroya
Conviértete en un autor de Bookboon
¿Tienes una gran idea que te gustaría convertir en un libro de negocios o en un libro de texto para estudiantes? ¿Tu experiencia te ha enseñado algunas cosas sobre el desarrollo personal que te gustaría compartir con el mundo? ¿Te especializas en una materia académica que podría explicarse mejor? La calidad, la claridad y la concisión son las características principales de los eBooks de Bookboon. ¡Habla con nuestro equipo editorial ahora mismo y publica material con nosotros!
Pregunta