Become the leader you are
Self‐ Leadership Through Executive Coaching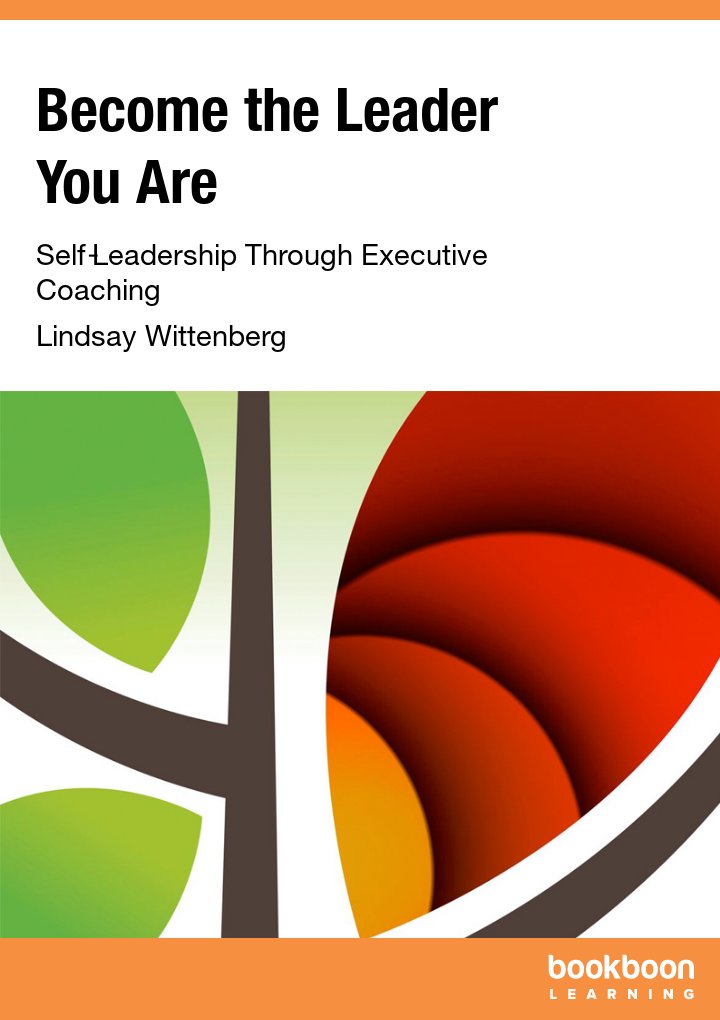 ISBN: 978-87-403-1548-6
2 edition
Pages : 81
Price: 75.50 kr
Price: €8.99
Price: £8.99
Price: ₹150
Price: $8.99
Price: 75.50 kr
Price: 75.50 kr
Download for FREE in 4 easy steps...
This is a Premium eBook
Bookboon Premium - Gain access to over 800 eBooks - without ads
You can get free access for a month to this - and 800 other books with the Premium Subscription. You can also buy the book below
Start a 30-day free trial. After trial: 39.99 kr p/m
Start a 30-day free trial. After trial: €5.99 p/m
Start a 30-day free trial. After trial: £4.99 p/m
Start a 30-day free trial. After trial: ₹299 p/m
Start a 30-day free trial. After trial: $3.99 p/m
Start a 30-day free trial. After trial: 39.99 kr p/m
Start a 30-day free trial. After trial: 39.99 kr p/m
Users who viewed this item also viewed
About the book
Reviews
Gerard
★★★★★
I know Lindsay as a brilliantly talented coach and I was therefore eager to get hold of her book. It's an excellent read offering great advice, examples, and with practical pointers at the end of each chapter. It's impressive that she has covered so much sensible advice for leaders in this short, jargon-free book. It's a must-read for anyone working in business (and non-business)! -Gerard Harkin, Director of 3inno Ltd.
Mark McMordie, Director of Coaching, Coachmatch, L
★★★★★
Lindsay touches on important topics for leaders and coaches alike. In today's global marketplace Lindsay highlights the need for those who can lead effectively across diverse cultures and generations, building trust and engagement through their own authenticity and emotional intelligence. Lindsay points to what lies at the heart of all of this – self-awareness, and a number of routes to develop it, including mindfulness.
Elaine Daley
★★★★★
Very informative and insightful. This is the forward book for a person seeking guidance, and lack leadership skills, but has the potential and skills to be a great leader
Dr Carole Pemberton
★★★★★
Lindsay Wittenberg has written a book that is as valuable for coaches as it is for leaders. As an executive coach she works with leaders to help them deal with the challenges of leadership, by supporting them in becoming the leaders they are, rather than the leader they think they need or have to be. She does this by using her own values of humanity, integrity, authenticity, openness and courage in the service of leaders finding those qualities in themselves. In this short but impactful book she shows her passion for leadership and for coaching as a means by which leaders can learn to be more at ease in their leadership of themselves and others. She also believes in the ability of individuals to self coach if they are open to reflection, and offers practical means in each chapter as to how a leader can reflect on themselves in action. In a series of succinct chapters she addresses topics including authenticity, self awareness, trust and leadership, leadership as relationship, leading within systems, managing emotions, resilience, leading across cultures and across generations and career management. She synthesises the learning from her own practice to offer valuable insights for leaders, and in doing so highlights the value a leader can gain from working with an expert coach. Dr Carole Pemberton Visiting Professor University of Ulster Business School FCIPD, FCDI, FRSA, PCC Accredited coach with ICF
Description
'Become the Leader You Are: Self-Leadership through Executive Coaching' is a mini-manual to build high-quality leadership, self-leadership and self-coaching. Each chapter provides perspective, insight and practical suggestions on key topics for leaders to make part of their daily lives.
It emphasises authenticity and self-awareness, relationships and systemic thinking, and the value of diversity and self-management. It considers emotional intelligence, resilience, neuroscience and mindfulness as areas of knowledge and practice which offer additional particular benefit to the leader.
Content
Introduction

High-quality leadership is the exception
Executive coaching for self-awareness
Executive coaching equips leaders to lead and self-lead
Authentic leadership and self-coaching
What's in this e-book

Become the leader you are

My coaching ethos: become who you are
Leaders who could deliver more
The link between authenticity and leadership
The quality of authentic leadership
Practical pointers

Leadership coaching

Resources and resourcefulness
The motivation for coaching
How to gain the most from leadership coaching
Challenges that leaders bring to coaching
Coaching outcomes
Risky thinking
Self-coaching
Practical pointers

Self-awareness and self-understanding

Self-awareness: the heart of executive coaching
Self-awareness is critical to effectiveness
Coaching is developmental, not remedial
The leader needs to care about their followers
Connecting with others depends on connecting with self
The difficult messages can be the eye openers
Practical pointers

We're all part of the systems

We all function within several systems
Bringing alive what's not said or seen
Individual and systemic awareness
Acknowledgment: the key to the door
Who or what has been excluded?
Beyond apparent logic
Practical pointers

Relationships and connection

Leaders function in relationship to others
Leaders' effectiveness is linked to listening and connecting
Mandela's collaborative leadership
A collaborative style of leadership strengthens the team
Practical pointers

Managing your emotions so as to lead others

How emotional intelligence shows up
Choosing your response
Stepping back emotionally
Empathy and the exceptional leader
Emotional intelligence can be learnt
Leadership outcomes from emotional intelligence
Practical pointers

Resilience, the bottom line and Ordinary Magic

Resilience: a direct connection with revenue growth
Building resilience is a constant
Four factors for resilience
Don't just keep going: keep learning
Ordinary Magic
Practical pointers

Leadership development

What kind of leadership are we developing?
Leadership qualities
Six mental stances for top quality leadership
Practical pointers

Authentic leadership

The struggle to inhabit our own authenticity
The ideal organisation: diversity is encouraged
Sir Richard Branson: an example of authentic leadership
The rewards of authenticity
The path to authentic leadership: self-awareness and 'being'
Practical pointers

Trust: a critical element of leadership

Lack of trust on the front line
Leaders who succeed through building trust
Trust: an increasingly frequent coaching issue
Trust is reciprocal
Leaders get more from their teams
Practical pointers

The global village

What is 'culture'?
Complex, diverse workforces
The systemic impact of culture
Globalised responses
Leadership qualities for a global culture
Practical pointers

Leading across cultures

Leaders need to be cross-culturally effective
The executive's reactions to their own impact
Where cultural differences show up
Self-understanding and self-awareness are key
Cross-cultural clear-sightedness
Taking multiple perspectives
Practical pointers

Diversity

Different types of diversity
Self-awareness and acceptance
Listening and valuing
Respecting cultural values
Releasing team potential
Practical pointers

The multi-generational workforce

Diversity of age and intellect
Diversity of pace
Slowing down
Speed-leadership
Slowing down can mean getting to the heart of challenges
Leaders play a crucial role in raising awareness of 'slow'
Can the coach enter the client's world?
Practical pointers

Career strategy

Purpose and meaning at work
Purpose: fundamental to career refocus
Professional identity
Values, beliefs, drivers, strengths – and obstacles
Career – and retirement – direction
Practical pointers

Career refocus: stepping off the treadmill

Getting off the treadmill
Resolving the dilemmas and tensions
Feeling 'a whole person'
Handling difficulties – and refocusing the career
Making decisions in awareness
A new job – or something different in the current job
Swapping organisational life for 'the good life'
Practical pointers

Factors in managing the executive career

Choosing the path rather than the path choosing you
A holistic approach brings the fullest value
The Wittenberg Career Coaching Model©
Career practicalities
The executive experience
Practical pointers

Your personal brand: a marketable identity

What is your personal brand?
Your passions
Your values
Your experience and achievements
Your strengths and skills
Your reputation
Your personal vision and your goals
Practical pointers

Creativity and innovation

The various manifestations of David Bowie
Treading a new path: creativity and innovation
Collaboration
Leadership, learning and the courage to pioneer
The freak becomes the unifier
Practical pointers

The neuroscience of learning and performance

A direct link between learning and performance
Why reflection works as a learning process
Slowing down to reflect
Why goal-based learning works
Mastery is anathema
Practical pointers

Mindfulness: coaching the leader

What is mindfulness?
Curiosity
Non-judging: wisdom and compassion
What next for the leaders I coach?
Practical pointers

Conclusion

Two fundamental principles: learning and self-awareness
Self-leadership
Self-coaching
Become the leader you are

Bibliography