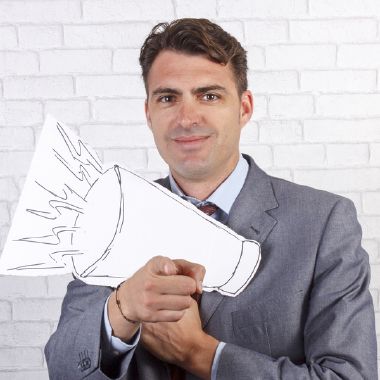 Iván Dorantes
Country: Spain
Number of Books: 1
El estilo de Iván mezcla el rigor del análisis empírico de la realidad, con la pasión y la poética que también hay en la superación personal y profesional. Ofrece conferencias de motivación para el éxito profesional para empresas y publico generalista.
Es empresario en diversos sectores desde el inmobiliario al telemarketing siendo administrador de 4 sociedades y socio de otras tantas. Siempre está en continuo proceso de aprendizaje y superación personal desde sus humildes orígenes. Su autentico valor reside en su coherencia, pues presta su aprendizaje basado en la más absoluta auto experiencia. Iván demuestra que la actitud supera a la aptitud y usa el método learning by doing para poder acceder a cualquier sector empresarial que se proponga.
Se ha formado a nivel nacional con los mejores Coach y formadores y a nivel internacional con líderes como Antony Robbins y T Harv Ecker. Actualmente sigue la metodología de creación de patrimonio que enseña Robert Kiyosaki con notables éxitos en un muy corto periodo de tiempo. Ha profundizado en las enseñanzas de más de 200 libros de autoayuda, desarrollo personal y profesional. Una de sus premisas más arraigadas es que la mente crea la realidad y es un fiel devoto de la Ley de la Atracción y de la Manifestación. Para Iván como es es adentro es a fuera.
Trabaja entre el sur de España y Madrid y prepara ya su segundo libro sobre motivación para superar los propios límites y como reza su lema; "dejar de quererlo y empezar a conseguirlo".

Browse all by Iván Dorantes
Become a Bookboon author
Do you have a great idea that you would like to see turned into a business book or student textbook? Has your experience taught you a thing or two about personal development that you'd like to share with the world? Or do you specialise in an academic subject that could do with some better explaining? Quality, clarity and succinctness are what characterise Bookboon's eBooks. Talk to our editorial team now, and get published!
Enquiry