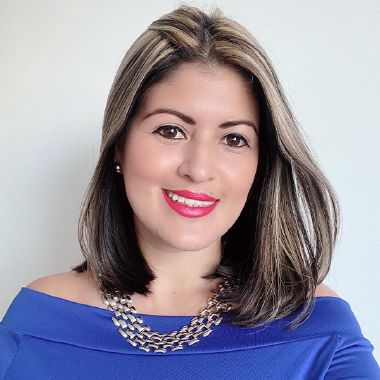 Angélica Herrera Muñoz
Country: Colombia
Number of Titles: 3
Contact the Author:
Doctora en Negocios internacionales, Magíster en Gestión de Organizaciones, Especialista y Profesional en Comercio Internacional, Fundadora de COEX CORPORATION y RED LATINOAMERICANA DE CONFERENCISTAS, Conferencista internacional galardonada, Mentora en programas empresariales, con amplia experiencia en el campo gerencial, estratégico y de consultoría en comercio internacional. , Empresaria viajera, Conferencista internacional, Docente de posgrado y Maestría a nivel nacional e internacional. Reconocida como SPEAKER OF THE YEAR – 2019, 2020 y 2021 por LAQI.

Browse all by Angélica Herrera Muñoz
Become a Bookboon author
Do you have a great idea that you would like to see turned into a business book or student textbook? Has your experience taught you a thing or two about personal development that you'd like to share with the world? Or do you specialise in an academic subject that could do with some better explaining? Quality, clarity and succinctness are what characterise Bookboon's eBooks. Talk to our editorial team now, and get published!
Enquiry