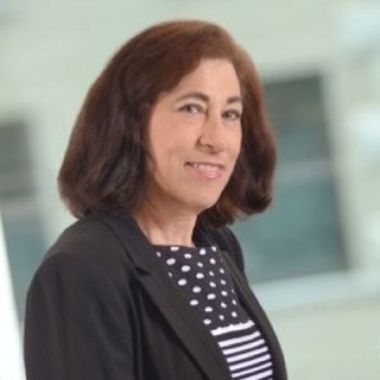 Amy Geffen
Country: United States
Number of Titles: 1
Contact the Author:
Amy Geffen, PhD is President and Chief Career Coach of Geffen Careers. She brings to her practice over thirty years of experience in such industries as finance, engineering, higher education, risk management, health, non-profit organizations and associations.
Amy has transitioned into four new careers with increasing levels of responsibility, so she understands the challenges people face when changing jobs and careers. She has been praised for her accomplishments in management, strategic planning, marketing, distance learning, and continuing education. She served as the President and CEO of the New York Society of Security Analysts, the Interim Executive Director of the Financial Women's Association and the Interim Executive Director at All Souls Church in New York City.
She has been the Director of Continuing Education, Strategic Initiatives, and Volunteer Leadership at the American Society of Mechanical Engineers. Amy is a former Assistant Dean of Continuing Education at Westchester Community College, the Dean of Professional Development at The College of Insurance (now St. John's University), and Director of Corporate Programs at LIU/Brooklyn Center.

She uses a 5 step process to help job seekers achieve the job of their dreams: Assessment of skills and values; Branding with pitch, cover letter, resume and LinkedIn profile; Connecting through expanding networks and building relationships; Differentiating through accomplishments; and Enhancing by follow-through and compensation negotiation.

She is a graduate of Brooklyn College, with a Master's Degree from Harvard University, and a PhD from New York University.
Become a Bookboon author
Do you have a great idea that you would like to see turned into a business book or student textbook? Has your experience taught you a thing or two about personal development that you'd like to share with the world? Or do you specialise in an academic subject that could do with some better explaining? Quality, clarity and succinctness are what characterise Bookboon's eBooks. Talk to our editorial team now, and get published!
Enquiry