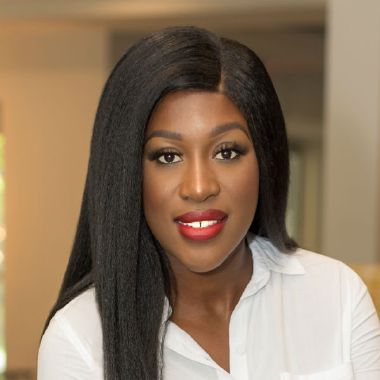 Netta Jenkins
Country: United States
Number of Titles: 1
Contact the Author:
Netta Jenkins is an accomplished author, global speaker, wife, mother of two sons. She's also Vice President of Global Inclusion for Mosaic Group and Ask Applications, an IAC/ InterActiveCorp (NASDAQ: IAC) company, part of a family that includes many of the most successful media and internet brands in the world, including Match.com, HomeAdvisor, Vimeo and more. Netta Jenkins leads the charge on the company's mission to foster an inclusive, collaborative and forward-thinking workplace. Netta is also Co-Founder of a game-changing company called "Dipper ", a data technology platform empowering companies to tackle diversity and inclusion that also is digital safe-place and community guiding professionals of color to a better workplace one review at a time, whether good, bad, or indifferent.
Forbes said, "Netta Jenkins's has a strong understanding of what empowering people in the workplace can do for the growth of the company". Under Jenkins charge, Google said, "IAC Apps (now known as The Mosaic Group and Ask Apps) is a star example of a company pushing towards gender equality as well as overall cultural equality." The Mosaic Group and Ask Apps (formerly known as IAC Apps) was named one of the 2018 Top Company's Worldwide for Millennial Women by Mogul and 2017 Profiles in Diversity Journal Excellence Award Winner.
Jenkins holds a BA in Communications and concentration in Leadership from the University of Rhode Island and an MBA from Cambridge College, where she was the 2014 graduate commencement speaker.

Browse all by Netta Jenkins
Become a Bookboon author
Do you have a great idea that you would like to see turned into a business book or student textbook? Has your experience taught you a thing or two about personal development that you'd like to share with the world? Or do you specialise in an academic subject that could do with some better explaining? Quality, clarity and succinctness are what characterise Bookboon's eBooks. Talk to our editorial team now, and get published!
Enquiry