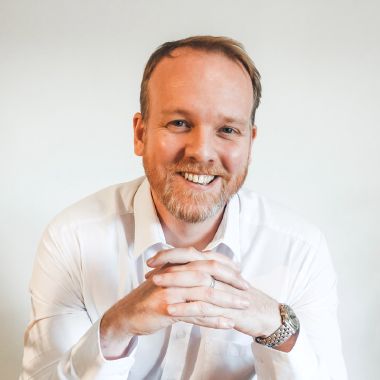 Angus MacLennan
Country: United Kingdom
Number of Titles: 3
Contact the Author:
Angus Mac Lennan is an international business coach and trainer, No1 best selling co-author and NLP Master Practitioner with a Degree in Industrial/Organisational Psychology. With over 13 years' experience working with business leaders and business owners across 10 countries he has dedicated years to research and development ensuring that he has developed the tools and processes his clients need.
Alongside coaching Angus is a Director of 3 profitable businesses and the Chairman of a Charity that helps raise funds for small community charities. He co-founded a premium e-commerce business in 2015 which he grew exponentially using his trademark Thrive Method. This highly profitable business was sold in 2019 to a group of international investors.
Angus specialises in showing his clients how to be happy now while 'reverse engineering' their ideal futures.

Browse all by Angus MacLennan
Become a Bookboon author
Do you have a great idea that you would like to see turned into a business book or student textbook? Has your experience taught you a thing or two about personal development that you'd like to share with the world? Or do you specialise in an academic subject that could do with some better explaining? Quality, clarity and succinctness are what characterise Bookboon's eBooks. Talk to our editorial team now, and get published!
Enquiry