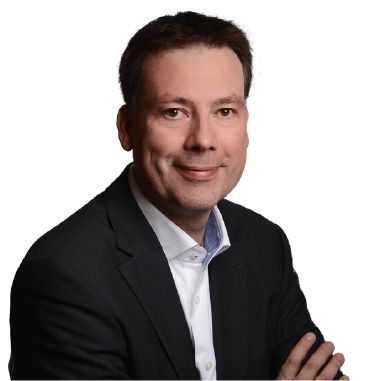 Dr. Michael Ullmann
Country: Germany
Number of Titles: 2
Contact the Author:
Als Experte auf den Gebieten Stress und Resilienz, Motivation, Führung, Verkaufen mit Psychologie und Mentaltraining bietet Dr. Michael Ullmann Vorträge, Seminare und Workshops für seine Kunden. Seine umfangreiche Erfahrung als Prokurist einer der großen Unternehmensberatungen und als leitender Manager in DAX und MDAX Unternehmen sowie sein charismatischer Stil und sein energetisierender Umgang mit Zuhörern und Teilnehmern machen Dr. Michael Ullmann seit Jahren zu einem gefragten Redner und Referent.
Mit seiner kompetenten und mitreißenden Art berät und trainiert er (als Team-Performance-Coach und Mentaltrainer) Spitzensportler, Nationalmannschaften und Bundestrainer ebenso wie renommierte Unternehmen (als Managementtrainer und Business-Coach), darunter Accor-Hotels, ADM-Wild, Bertelsmann, Bilfinger, IBM, Leifheit und Thales sowie weitere namhafte Großunternehmen wie auch angesehene kleine und mittelständische Betriebe.
Begeisternd und fachlich fundiert vermittelt er praxisbezogene Methoden und konkrete Tipps auf unterhaltsame Art und Weise - kurzweilig und lebensnah. Mit seinem humorvollen Vortragsstil eignet sich Dr. Ullmann hervorragend für Dinnertalks oder als Impuls für Fachtagungen. Er verbindet gekonnt psychologisches Know-how, Erfahrungen aus dem Spitzensport und konkrete Beispielen aus der Wirtschaft mit einer guten Portion Humor: Wissen unterhaltsam auf den Punkt gebracht.
Das Erfolgsrezept von Dr. Michael Ullmann lautet: Lösungen entdecken, Veränderungen gestalten, Ziele erreichen. Diese Botschaften gibt Dr. Michael Ullmann als Redner und Trainer in inspirierenden Vorträgen und motivierenden Seminaren an seine Zuhörer und Teilnehmer weiter.
Seine Hauptthemen umfassen:
· Umgang mit Stress und Druck,
· Resilienz,
· Motivation,
· Change und Transformation,
· Führung und Leadership,
· Verkaufen mit Psychologie,
· Messetraining,
· Mentaltraining und
· Team-Performance.
Browse all by Dr. Michael Ullmann
Become a Bookboon author
Do you have a great idea that you would like to see turned into a business book or student textbook? Has your experience taught you a thing or two about personal development that you'd like to share with the world? Or do you specialise in an academic subject that could do with some better explaining? Quality, clarity and succinctness are what characterise Bookboon's eBooks. Talk to our editorial team now, and get published!
Enquiry