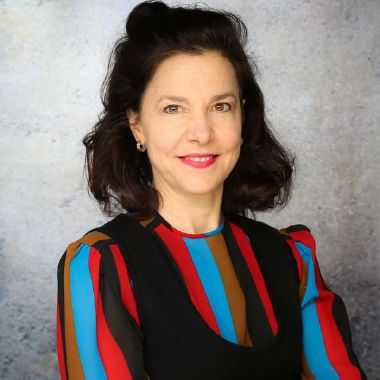 Karla Schlaepfer
Professional title: M.A.
Country: Germany
Number of Titles: 1
Contact the Author:
Karla Schlaepfer, geboren und aufgewachsen im sonnigen Kalifornien, ist geprüfter systemischer Coach und Design Thinking-Coach ( HPI, Potsdam). Ihre optimistische Einstellung und empathische Haltung machen Sie zu einem gefragten Coach im Bereich des Design Thinking. Als Innovations- und Kreativitätsexpertin unterstützt sie neben Einzelpersonen und Organisationen auch Führungskräfte auf dem Weg zu einem zukunftsorientierten und effizienten New Work Umdenken.
Des Weiteren ist Karla Schlaepfer Trainerin für Legal Design Thinking/Design Sprints 2.0 und fokussiert sich somit auf die kreative Problemlösung innerhalb der Rechtsbranche. Die das Legal Design Thinking prägenden Elemente, wie Perspektivwechsel, Prototyping, iteratives Testen, agiles Scrum-basiertes Teamwork und kreative Problemlösung sind grundlegende Kompetenzen in unserem digitalen Zeitalter und beschreiben ihre Kernkompetenzen als agilen Coach.
Karla Schlaepfer lebt und arbeitet in Köln. Sie studierte an der University of California in Berkeley. Ein berufsbegleitendes Studium an der Pädagogischen Hochschule Freiburg schloss sie als Master of Arts (M.A.) in Angewandter Linguistik mit cum laude ab. Karla Schlaepfer ist zertifizierter INeKO-Coach für Systemisches und Change-Management. Durch ihre Begeisterung für Design Thinking gründete sie (2015) die Design Thinking Meet-ups in Köln. Sie veröffentlicht Artikel in Fachzeitschriften und ist Co-Autorin des praxisorientierten Fachbuches "Das dynamische Unternehmen" (Schaeffer-Poeschel Verlag).
Ihre Hauptthemen umfassen:
• Design Thinking
• Legal Design Thinking
• Design Sprint 2.0
• Agiles Business-Coaching
• Executive Coaching + Change-Management

Browse all by Karla Schlaepfer
Become a Bookboon author
Do you have a great idea that you would like to see turned into a business book or student textbook? Has your experience taught you a thing or two about personal development that you'd like to share with the world? Or do you specialise in an academic subject that could do with some better explaining? Quality, clarity and succinctness are what characterise Bookboon's eBooks. Talk to our editorial team now, and get published!
Enquiry