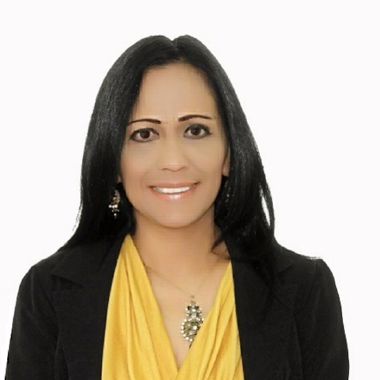 Sandra Villalobos
Country: Colombia
Number of Titles: 7
Contact the Author:
Facilitadora del cambio, la excelencia y la reinvención organizacional y personal. Profesional en Economía, Especialista en Gerencia de Negocios Internacionales, Diplomada en Logística y cadena de abastecimiento, Practicioner de PNL, Training to Trainers de PNL. Máster en Comunicación empresarial y Especialización en Coaching y PNL de la ENEB de Barcelona, Postulante a Máster en Administración y Dirección de Empresas ENEB, Formación Flor de la vida y Meditación del corazón con Drunvalo Melchizedek. Conferencista para Colombia de la Red Latinoamericana de Conferencistas, empresaria y escritora.
Become a Bookboon author
Do you have a great idea that you would like to see turned into a business book or student textbook? Has your experience taught you a thing or two about personal development that you'd like to share with the world? Or do you specialise in an academic subject that could do with some better explaining? Quality, clarity and succinctness are what characterise Bookboon's eBooks. Talk to our editorial team now, and get published!
Enquiry