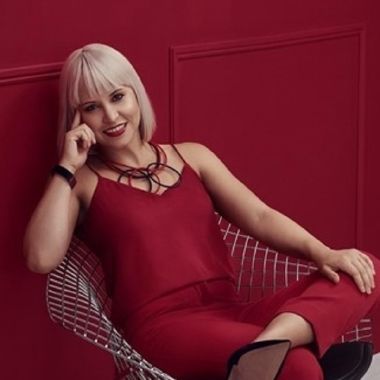 Jillian Kowalchuk
Country: United Kingdom
Number of Titles: 6
Contact the Author:
Jillian Kowalchuk, BA Psychology, MSc Public Health, is an award-winning technology entrepreneur, keynote speaker, author and leadership coach. She travelled and lived in over 50 countries before becoming the Founder and CEO of one of the fastest-growing technology start-ups in the UK, Safe & The City. She is only 1 of 100 women to date to have received the Exceptional Talent in Technology visa by the UK Home Office, was awarded as the Commonwealth Business Women's Network Most Inspiring Role Model and is recognised as one of the UK's Top 20 Women in Data. Her TEDx Talk Equality by Design shares her vision of a world where technology can serve all people equally.

Browse all by Jillian Kowalchuk
Become a Bookboon author
Do you have a great idea that you would like to see turned into a business book or student textbook? Has your experience taught you a thing or two about personal development that you'd like to share with the world? Or do you specialise in an academic subject that could do with some better explaining? Quality, clarity and succinctness are what characterise Bookboon's eBooks. Talk to our editorial team now, and get published!
Enquiry