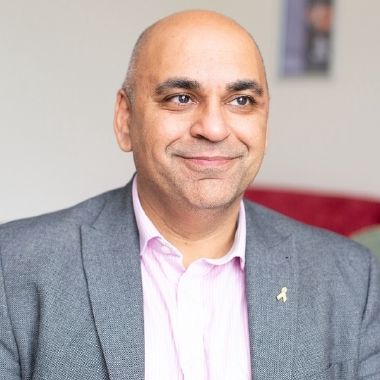 Niraj Kapur
Country: Ireland
Number of Titles: 1
Contact the Author:
Niraj was born and raised in Northern Ireland to Indian parents and has lived in England for almost 30 years.

He has trained large corporates like Barclays and Sainsbury's and over 300 SME's on sales strategies, techniques and selling with integrity. What makes Niraj better than other sales trainers is that his training is not the typical boring Powerpoint presentation. It's interactive, high energy and most importantly he keeps you accountable.

50% of what you learn in training, you forget the next day. 90% you forget in a week. With Niraj, his proven techniques, strategies and accountability ensures that doesn't happen.

Everybody Works in Sales was a gamechanger among sales books. Instead of facts and figures which people easily forget, he told his life story of nonstop failure and his rise to success. It appeared on the Amazon Top 100 on 21 occasions.

For The Easy Guide to Sales for Business Owners, released April 2020, Niraj has written an invaluable guide to help grow your business and save you time and money. There's also exercises and takeaways for you to learn. The book peaked at #34 while the Kindle reached #39.

It's not just how much you know, it's how much you take action on, so please take notes on everything you read and then take action. Learning and implementing are major keys to success in sales and business.

Browse all by Niraj Kapur
Become a Bookboon author
Do you have a great idea that you would like to see turned into a business book or student textbook? Has your experience taught you a thing or two about personal development that you'd like to share with the world? Or do you specialise in an academic subject that could do with some better explaining? Quality, clarity and succinctness are what characterise Bookboon's eBooks. Talk to our editorial team now, and get published!
Enquiry