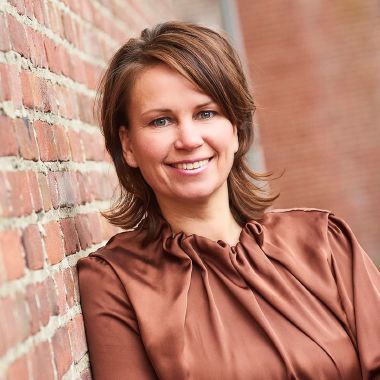 Daniëlle de Jonge
Country: Netherlands
Number of Titles: 18
Als expert in eigentijdse klantrelaties helpt Daniëlle de Jonge professionals en ondernemers om zakelijk onweerstaanbaar aantrekkelijk te zijn. Zij is spreker, trainer en bestsellerauteur van de boeken 'Verleid de klant', 'Human2Human: de nieuwe klantrelatie' en 'Extreem klantgericht'. Haar stijl is nuchter en heel erg praktisch. Het doel: jouw helpen je ijzersterk te profileren en op doeltreffende wijze klanten te vinden en houden.

Op haar website en LinkedIn-profiel publiceert zij blogs, vlogs en podcasts over onderscheidende klantgerichtheid en commerciële slagkracht.

Become a Bookboon author
Do you have a great idea that you would like to see turned into a business book or student textbook? Has your experience taught you a thing or two about personal development that you'd like to share with the world? Or do you specialise in an academic subject that could do with some better explaining? Quality, clarity and succinctness are what characterise Bookboon's eBooks. Talk to our editorial team now, and get published!
Enquiry