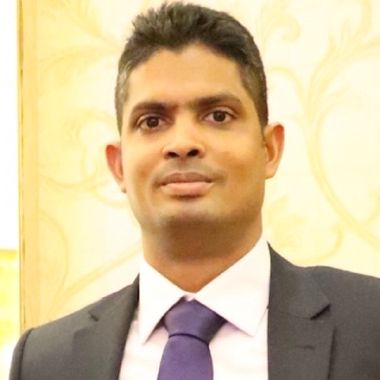 Nipuna Weerasinghe
Country: Australia
Number of Titles: 1
Contact the Author:
This eBook is written by Nipuna Weerasinghe, who has been working in the IT industry for more than 15 years and is a Microsoft Certified Enterprise Administrator Expert in Microsoft 365. He is passionate about keeping up to date with the latest industry trends and technologies, translating these into customer solutions to assist in creating modern digital workplaces through Microsoft 365 implementations and migrations. Nipuna's wide ranging expertise encompasses commercial, government, health, education, and not-for-profit organisations.

Browse all by Nipuna Weerasinghe
Become a Bookboon author
Do you have a great idea that you would like to see turned into a business book or student textbook? Has your experience taught you a thing or two about personal development that you'd like to share with the world? Or do you specialise in an academic subject that could do with some better explaining? Quality, clarity and succinctness are what characterise Bookboon's eBooks. Talk to our editorial team now, and get published!
Enquiry