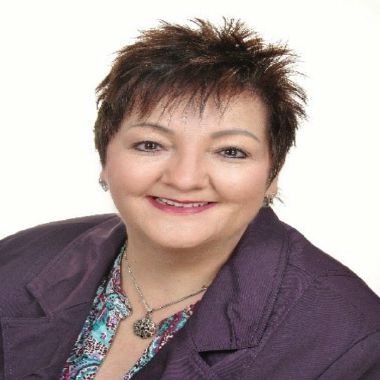 Angela Hemmrich
Country: Germany
Number of Books: 1
Contact the Author:
Angela Hemmrich's umfangreiche praktische Erfahrung im Managen von Projekten und Projektteams sowie ihr charismatischer Stil und ihr engagierter Umgang mit Teilnehmern an Seminaren und Workshops haben sie zu einer gefragten Projektmanagement-Trainerin im In- und weltweiten Ausland gemacht. Sie führt Seminare und Workshops für mittelständische Unternehmen sowie für große Konzerne unterschiedlicher Branchen durch.
Als Expertin auf den Gebieten Projektmanagement, Risikomanagement, Claim Management und Führung in Projekten bietet Angela Hemmrich neben Seminaren und Workshops auch persönliches Coaching für Projektleiter, Senior Projektmanager und Projektteams an. Darüber hinaus berät sie Unternehmen oder Organisationen bei allen Projektmanagement-bezogenen Themen und unterstützt als Interim-Projektmanagerin oder Krisen-/ Turnaround-Managerin. Sie bietet praktische Lösungen, die den Unternehmen dabei helfen, ihre Projektperformance zu verbessern, ihre Ziele zu erreichen und ihre Wettbewerbsvorteile und -fähigkeiten sicherzustellen und auszubauen.
Als Geschäftsführerin eines Unternehmens für nationale und internationale Projektmanagementtrainings, Coaching und Beratung ist Angela Hemmrich Autorin und Co-Autorin von vier Büchern, die sich mit Projektmanagement, Risikomanagement, Kundenmanagement in Projekten sowie mit Führung in Projekten befassen.
Angela Hemmrich's Fokus liegt auf der effizienten und pragmatischen Anwendung von Projektmanagement-Werkzeugen und -Methoden, um Projekte erfolgreich zu managen und gewinnbringend für die Unternehmen und alle involvierten Parteien abzuschließen. Die Berücksichtigung und das Management aller Stakeholder ist ihr ein wichtiges Anliegen.
Angela Hemmrich ist PMI-zertifizierter PMP®, zertifizierter Scrum Master und zertifizierter Business Coach.
Angela Hemmrich lebt in Deutschland, aber sie ist häufig für internationale Seminare und Workshops weltweit gebucht.
Ihre Hauptthemen umfassen:
· Grundlagen des Projektmanagements
· Agiles Projektmanagement
· Hybrides Projektmanagement
· Seminar für Projektleiter
· Seminarprogramme für Projektmanager
· Seminarprogramme für Senior Projektmanager
· Risiko- und Chancenmanagement
· Claim- und Change Management
· Krisenmanagement in Projekten / Projektdiagnose und -sanierung
· Führung in Projekten
· Führen von virtuellen Teams
· Kommunikation und Kooperation in Projektteams
Browse all by Angela Hemmrich
Become a Bookboon author
Do you have a great idea that you would like to see turned into a business book or student textbook? Has your experience taught you a thing or two about personal development that you'd like to share with the world? Or do you specialise in an academic subject that could do with some better explaining? Quality, clarity and succinctness are what characterise Bookboon's eBooks. Talk to our editorial team now, and get published!
Enquiry