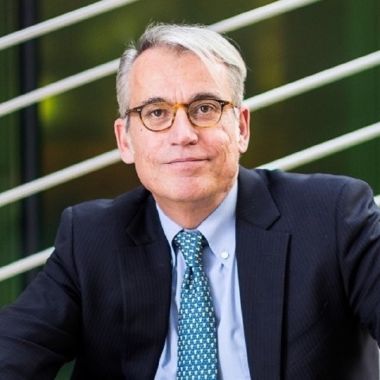 Stavros Papagianneas
Country: Belgium
Number of Titles: 2
Contact the Author:
With a background including positions such as Communication Officer at the European Commission and Press Officer and Spokesperson to diplomatic missions in Brussels, Stavros Papagianneas is currently Managing Director of PR consultancy StP Communications. He is a senior communications leader with more than 25 years' experience in strategy, reputation management, corporate & public communications, public affairs, PR, digital & social media. In 2017, 2018 & 2019, Stavros was ranked in the TOP 40 of EU Influencers. In 2020, StP Communications was ranked in the TOP 40 of branding agencies. Stavros is a public speaker, entrepreneur, and author and operates on 4 core values: excellence, interest, authenticity and partnership.
Browse all by Stavros Papagianneas
Become a Bookboon author
Do you have a great idea that you would like to see turned into a business book or student textbook? Has your experience taught you a thing or two about personal development that you'd like to share with the world? Or do you specialise in an academic subject that could do with some better explaining? Quality, clarity and succinctness are what characterise Bookboon's eBooks. Talk to our editorial team now, and get published!
Enquiry