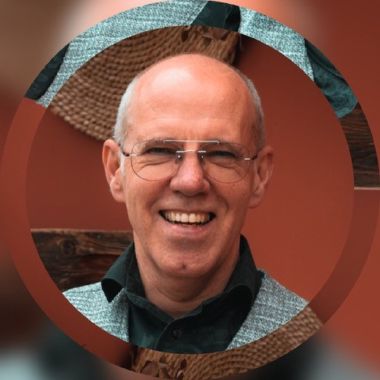 Robert M. Schulte
Country: Netherlands
Number of Titles: 6
Contact the Author:
Robert Schulte (1961) is vanaf 1994 actief als trainer & coach. Hij studeerde commerciële economie en is afgestudeerd Nima-C'er (marketing). Na zijn studie werkte hij negen jaar lang in verschillende marketingfuncties bij een dagbladuitgever en raakte meer en meer geïnteresseerd in het gedrag van mensen en hoe ze zich ontwikkelen. Uiteindelijk maakte hij een radicale ommekeer in zijn loopbaan; van markten ontwikkelen naar mensen ontwikkelen.
Door het volgen van diverse opleidingen en cursussen en een jarenlange praktijkervaring heeft hij zich ontwikkeld tot internationaal trainer en coach in gedragsverandering. Hij werkte bij een aantal gerenommeerde training en adviesbureaus, waaronder een achttal jaren bij Schouten & Nelissen. Daar was hij uiteindelijk directeur Commercie & Klantgerichtheid tot hij in 2008 de overstap maakte naar het zelfstandig ondernemerschap.
Met zijn bureau in training & coaching, Insight from Inside, richt hij zich op persoonlijk leiderschap, leiderschap, teamontwikkeling, culturele diversiteit, commerciële ontwikkeling en creatief denken, zowel in groepen als individuele. In het Nederlands, Engels en Duits.
Hij is auteur van twee boeken: het e-book "Elementair beïnvloeden" bij uitgeverij Bookboon en een praktijkboek over accountmanagement: "Echte accountmanagers golfen niet", uitgegeven bij Thema.
Zijn persoonlijke stijl is: inspirerend, enthousiast, uitdagend, sensitief, direct, optimistisch en creatief.
Naast zijn werk heeft Robert passie voor acteren en het inspreken van luisterboeken.
Hij is sinds 1998 Birkman certified professional (persoonlijkheid assessments). En is licensed partner van Richard Lewis Communications / Culture Active.
Daarnaast is Robert:
- Aangesloten bij de Nederlandse Orde van Beroepscoaches en Beroepstrainers
- NLP Practitioner
- Gecertificeerd RET-trainer en coach
Become a Bookboon author
Do you have a great idea that you would like to see turned into a business book or student textbook? Has your experience taught you a thing or two about personal development that you'd like to share with the world? Or do you specialise in an academic subject that could do with some better explaining? Quality, clarity and succinctness are what characterise Bookboon's eBooks. Talk to our editorial team now, and get published!
Enquiry