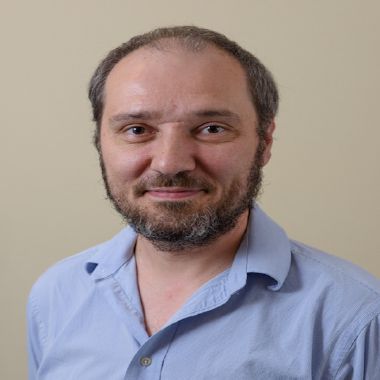 Frederic Mynard
Institution: New Jersey City University
Country: United States
Number of Titles: 3
Contact the Author:
Dr. Frédéric Mynard is a mathematician, currently Full Professor at New Jersey City University. He is an experienced teacher and has taught a wide variety of math courses, from junior high school to graduate level courses. In particular, he has extensive experience teaching Calculus, both in class and online. For the purpose of online classes, he has developed a comprehensive set of Calculus educational videos, available on youtube (www.youtube.com/user/calculusvideos).
Frédéric is also an active researcher, specializing in general topology, categorical methods in topology, and their applications in Analysis. He has published over 35 research articles, and is an active member of the mathematical community, particularly as a conference organizer.
Author profile: https://sites.google.com/site/fredmynardswebpage/home
Browse all by Frederic Mynard
Become a Bookboon author
Do you have a great idea that you would like to see turned into a business book or student textbook? Has your experience taught you a thing or two about personal development that you'd like to share with the world? Or do you specialise in an academic subject that could do with some better explaining? Quality, clarity and succinctness are what characterise Bookboon's eBooks. Talk to our editorial team now, and get published!
Enquiry