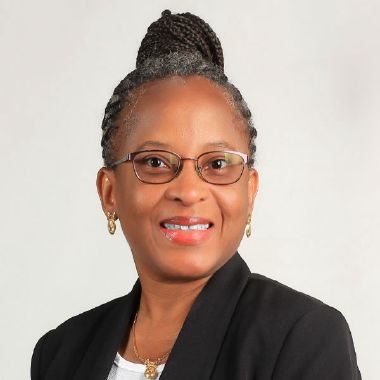 Dr. Abimbola Windapo
Country: South Africa
Number of Titles: 1
Contact the Author:
Abimbola Windapo is an Associate Professor at the Department of Construction Economics and Management, University of Cape Town, with more than 30 years of experience in practice, teaching and research. She is a C2 Rated researcher with the National Research Foundation (NRF) and a Professional Construction Project Manager and Mentor registered with the South African Council for the Project and Construction Management Professions (SACPCMP) and Registered with the Council of Registered Builders of Nigeria (CORBON). Her research is interdisciplinary and focusses on construction industry development, business and project management from a practice and performance perspective. She has a significant network of academics in and outside South Africa to support her research. She is also the Editor, Journal of Construction Business and Management (JCBM) hosted by the University of Cape Town Libraries (http://journals.uct.ac.za/index.php/jcbm/index). She loves travelling, reading and listening to inspirational music.
Browse all by Dr. Abimbola Windapo
Become a Bookboon author
Do you have a great idea that you would like to see turned into a business book or student textbook? Has your experience taught you a thing or two about personal development that you'd like to share with the world? Or do you specialise in an academic subject that could do with some better explaining? Quality, clarity and succinctness are what characterise Bookboon's eBooks. Talk to our editorial team now, and get published!
Enquiry