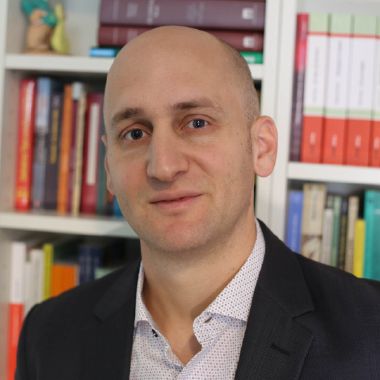 Christian Julmi
Institution: FernUniversität in Hagen
Country: Germany
Number of Titles: 2
Contact the Author:
Christian was awarded a doctorate in business economics at the Faculty of Business Administration and Economics, University of Hagen (Germany). In his dissertation, he discussed the development dynamics and method of appearance of atmospheres in organizations thematically. He is an Associate Member of the international research network "Atmospheric Spaces". In 2007, he was awarded a master's degree in industrial engineering from the Karlsruhe Institute of Technology (KIT). His research focuses on the area of decision theory and on management and organization theory in general.

In 2018, Christian co-founded Atmospheric Art, a company offering leadership training programs in the area of atmospheric leadership. He currently serves as the managing director of the company.
A biography of Christian can be found on the company website of Atmospheric Art:: https://www.atmospheric-art.com/ueber-uns/christian-julmi/

Browse all by Christian Julmi
Become a Bookboon author
Do you have a great idea that you would like to see turned into a business book or student textbook? Has your experience taught you a thing or two about personal development that you'd like to share with the world? Or do you specialise in an academic subject that could do with some better explaining? Quality, clarity and succinctness are what characterise Bookboon's eBooks. Talk to our editorial team now, and get published!
Enquiry