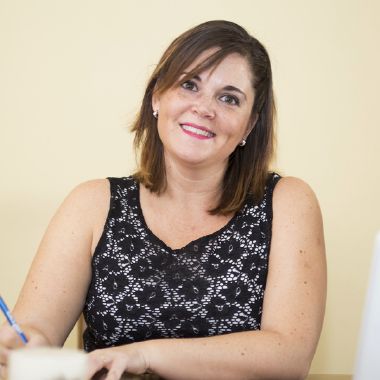 María Laura Ferrera Van Thienen
Country: Spain
Number of Titles: 1
Contact the Author:
Soy Laura Ferrera. Hispano-Argentina. Nací en Argentina, pero vivo en España desde 2003. Licenciada en Relaciones Públicas especializada en Marketing Digital.

Trabajo como consultora y formadora de Social Media Marketing y Marca Personal. Ayudo a emprendedores y empresas de servicios a posicionar su marca en Internet con corazón. Uso la emoción como herramienta de marketing, porque, al día de hoy, es imprescindible para conectar a las personas entre ellas y con las marcas.

Imparto formaciones y talleres en escuelas de negocios y en empresas con el objetivo de ayudar a impulsar el buen uso de las redes sociales y potenciar la Marca Personal de los profesionales que se quieran destacar en medios digitales y presenciales.
Diseño estrategias de Social Media y Marketing digital a medida, porque cada cliente tiene sus propias necesidades. Redactora emocional de contenidos.

Me gusta compartir mis conocimientos con otras personas y aprender de ellas. He participado como speaker en eventos nacionales e internacionales. Además, he realizado intervenciones en radio para programas que trataban temas de emprendimiento y marketing digital.
Escribo en mi blog y colaboro como columnista en la revista Marketeros de Hoy y para la Cámara Internacional de Emprendedores (CAINEM) de la cual soy miembro acreditada.

Browse all by María Laura Ferrera Van Thienen
Become a Bookboon author
Do you have a great idea that you would like to see turned into a business book or student textbook? Has your experience taught you a thing or two about personal development that you'd like to share with the world? Or do you specialise in an academic subject that could do with some better explaining? Quality, clarity and succinctness are what characterise Bookboon's eBooks. Talk to our editorial team now, and get published!
Enquiry