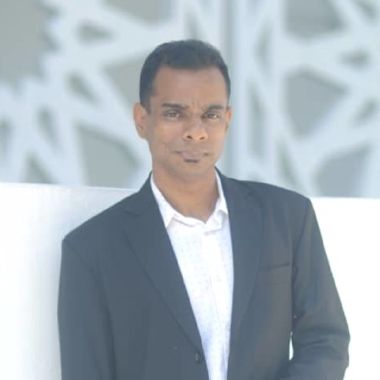 Uthaya Prakash Santhanam
Country: Malaysia
Number of Titles: 1
Prakash is a resourceful talent partner in reshaping organization in the areas of performance management, talent engagement, executive coaching, workforce planning, leadership development, succession planning, recruitment, organization learning technology and HR digitalization. Armed with global background and proven international track record across various countries in Asia Pacific, Middle East and North Africa, he plays a significant role in helping organizations gear towards international excellence.
Prakash has led and managed internationally diversified teams as well as established HR and Talent Management teams at regional and global levels. He worked with all levels of employees both at strategic and operational levels and implemented capability development for multicultural teams with vast experience in creating and establishing organization HR strategy, company core values and aligning it with both business and HR goals.
He serves as an Affiliate Member of Institute of Corporate Directors Malaysia (ICDM), a member of American Talent Development Society (ATD), Malaysian Association of Certified Coaches (MACC) and Member of International Society of Performance Improvement (ISPI). He was the past President of International Association of Coaching (IAC), Malaysia Chapter and Past Executive Committee of Association of Coaching and Supervisory Management (ACSM).

Browse all by Uthaya Prakash Santhanam
Become a Bookboon author
Do you have a great idea that you would like to see turned into a business book or student textbook? Has your experience taught you a thing or two about personal development that you'd like to share with the world? Or do you specialise in an academic subject that could do with some better explaining? Quality, clarity and succinctness are what characterise Bookboon's eBooks. Talk to our editorial team now, and get published!
Enquiry