Develop A Goal-Setting Mindset
Achieving Success Through Goals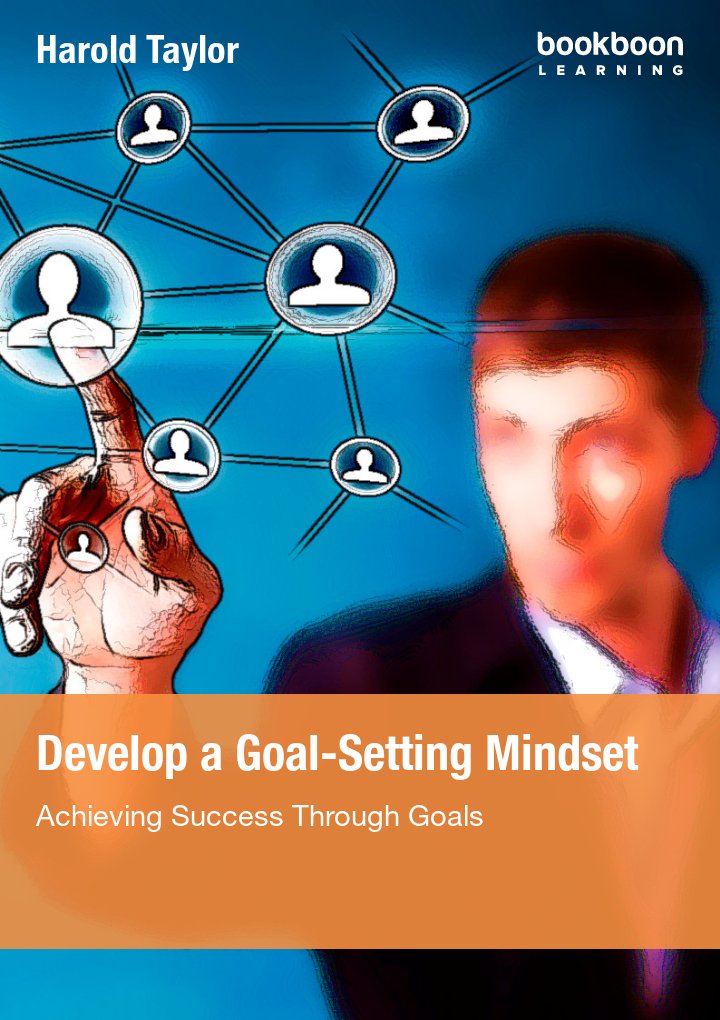 ISBN: 978-87-403-1825-8
1. Auflage
Seiten : 58
Preis: 75,50 kr
Preis: €8,99
Preis: £8,99
Preis: ₹150
Preis: $8,99
Preis: 75,50 kr
Preis: 75,50 kr
KOSTENLOS downloaden in 4 einfachen Schritten...
Das ist ein Premium eBook
Bookboon Premium - Erhalten Sie Zugang zu über 800 eBooks - ohne Werbeanzeigen
Erhalten Sie kostenlosen Zugang für einen Monat - und 800 andere Bücher mit dem Premium Abo. Sie können das Buch auch einzeln kaufen
Kostenloses 30-Tage Probeabo. Dann 39,99 kr p. M.
Kostenloses 30-Tage Probeabo. Dann €5,99 p. M.
Kostenloses 30-Tage Probeabo. Dann £4,99 p. M.
Kostenloses 30-Tage Probeabo. Dann ₹299 p. M.
Kostenloses 30-Tage Probeabo. Dann $3,99 p. M.
Kostenloses 30-Tage Probeabo. Dann 39,99 kr p. M.
Kostenloses 30-Tage Probeabo. Dann 39,99 kr p. M.
User, die diesen Artikel angesehen haben, sahen auch
Über das Buch
Bewertungen
Richard Mandui
★★★☆☆
Motivational and encourages people to take the next step in their lives.
Beschreibung
Develop a goal setting mindset simplifies the goal-setting process. Drawing on personal resources such as enthusiasm, optimism, attitude and commitment is more important than the process itself, according to Taylor. In this book he simplifies the goal-setting process, offers alternatives to that process, and provides simplified guidelines to follow in order to more easily achieve both personal and organizational goals.
The book also summarizes the benefits to be derived from goals, explains why the character of the goal-setter is more important than the goal-setting process itself, shows how to how to schedule time to work on your goals, and illustrates how a life purpose can work hand in hand with your goals.
The book also contains helpful advice from dozens of other goal-setting writers and management experts, and includes a bibliography of over thirty reference books for the further study of goal-setting.

About the author
Harold Taylor, CSP, president of Harold Taylor Time Consultants Ltd., and now operating as Taylor In Time, was a teaching master at Humber College of Applied Arts & Technology in Toronto, Canada for eight years before launching into the consulting business. He has now been speaking, writing and conducting training programs on the topic of effective time management for over 35 years. He has written over 20 books, including a Canadian bestseller, Making Time Work for You. He has developed over 50 time management products, including the popular Taylor Planner, which has sold in 38 countries around the world. He has had over 300 articles accepted for publication.
A past director of the National Association of Professional Organizers, Harold Taylor received their Founder's Award in 1999 for outstanding contributions to the organizing profession. He received the CSP (Certified Speaking Professional) designation in 1987 from the National Speakers Association. In 1998 the Canadian Association of Professional Speakers inducted him into the Canadian Speaking Hall of Fame. And in 2001, he received the first Founder's Award from the Professional Organizers in Canada. The award has been named in his honor.
Since 1981, when he incorporated the original time management company, he has personally presented over 2000 workshops, speeches and keynotes on the topic of time and life management.
Inhalt
The benefits of goal-setting


The need for goals

Goals can help to develop a purpose for living

Goals can help further your career

Goals can reduce stress on the job

Goals can help you rise above an uninteresting job

Goals can keep us young

Goals can launch a second career


The goal-setting process


Examine where you are heading

Sensitizing your mind

Extrapolate your life

The future is now

Other approaches to personal goal-setting

Put life into your living

Business goals

Goal-setting as a management tool


Make your goals achievable


Are they realistic?

Are they specific enough?

Are they listed in order of priority?

Are they compatible with one another?

Will they help further your life's mission?


Scheduling your goals for results


Select a goal-oriented planner

Use your planner effectively

Give priority to priorities

The "to do" list method

Time: your ultimate resource


Stacking the odds in your favor


The character of the goal-setter is more important than the characteristics of the goal

Be enthusiastic

Be optimistic

Take responsibility for your life

Program yourself for success, not failure

Make the right choices

Overcome inertia

Be willing to take risks

Practice visualization

Make a commitment

Be a positive thinker


Discover your mission in life


The power of purpose

Relationship between purpose and goals

How do you determine your purpose in life?

Examples of purpose or mission

Developing a mission statement

Values as a foundation for setting goals

Develop a mission statement for your company as well as for yourself

Goals can lead to a personal mission