Building Bridges across Cultural Differences
Why don't I follow your norms?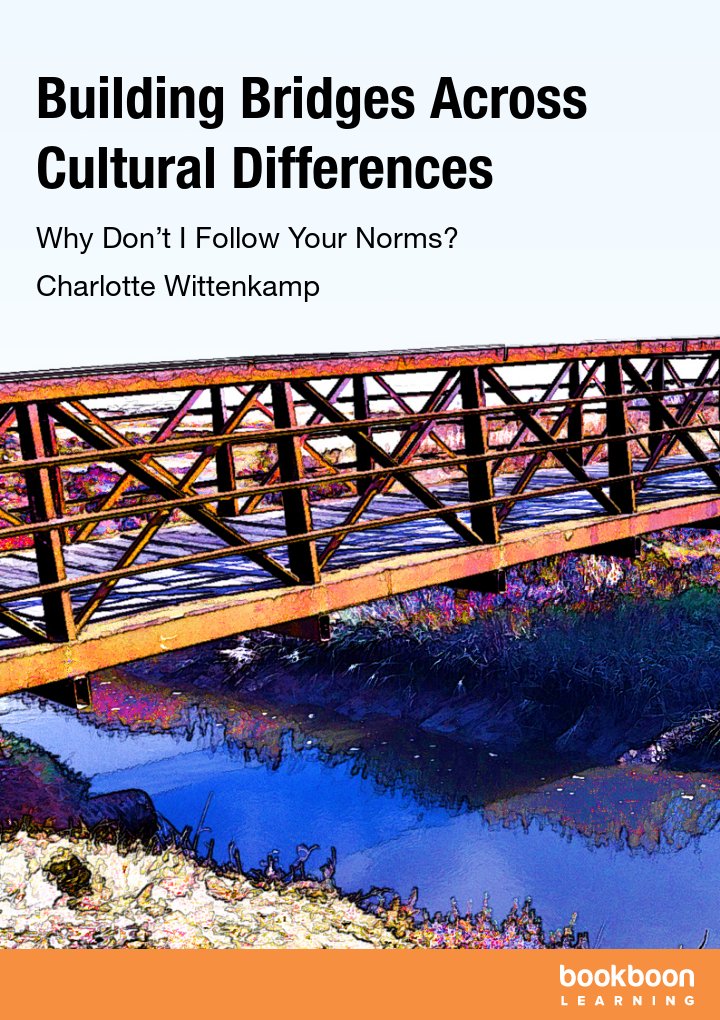 ISBN: 978-87-403-1959-0
2. Auflage
Seiten : 105
Preis: 75,50 kr
Preis: €8,99
Preis: £8,99
Preis: ₹150
Preis: $8,99
Preis: 75,50 kr
Preis: 75,50 kr
KOSTENLOS downloaden in 4 einfachen Schritten...
Das ist ein Premium eBook
Bookboon Premium - Erhalten Sie Zugang zu über 800 eBooks - ohne Werbeanzeigen
Erhalten Sie kostenlosen Zugang für einen Monat - und 800 andere Bücher mit dem Premium Abo. Sie können das Buch auch einzeln kaufen
Kostenloses 30-Tage Probeabo. Dann 39,99 kr p. M.
Kostenloses 30-Tage Probeabo. Dann €5,99 p. M.
Kostenloses 30-Tage Probeabo. Dann £4,99 p. M.
Kostenloses 30-Tage Probeabo. Dann ₹299 p. M.
Kostenloses 30-Tage Probeabo. Dann $3,99 p. M.
Kostenloses 30-Tage Probeabo. Dann 39,99 kr p. M.
Kostenloses 30-Tage Probeabo. Dann 39,99 kr p. M.
User, die diesen Artikel angesehen haben, sahen auch
Über das Buch
Bewertungen
Andrea Herrmann
★★★★★
I enjoyed reading this book. It is a good mixture of the state of the art research about intercultural communication and of the author's personal experiences. Agreeable to read and full of practical advice.
qais.esmaty@hotmail.com
★★★★★
this book is helping me to understand how to deal with different culture in an organization.
Beschreibung
Have you ever been in the company of people from another country and wondered "Why to they do that?" – "that" being anything from the way they greet each other to public policies we find highly exotic?
"Building Bridges across Cultural Differences" looks at foundations for these differences because in all human relationships, if we can find a satisfying answer to these "Whys", we are much more likely to connect with people who at first glance seemed somewhat unpredictable.
Exploring values, history, and the ways societies are organized, the book touches on themes where people from very different backgrounds often disconnect. To make it easier to gain trust in people who don't behave the way we are used to, the book goes deeper into differences in communication patterns. Even when you speak the same language it doesn't mean that you hear the same things or that you focus on the same issues.
About the author
After having worked in Denmark with organizational development in the financial industry and with companies such as IBM and Motorola, my family moved to the San Francisco Bay Area in 1998 with a small startup. Several startups later, we still live here.
Without a work permit the first years of our life in the US, I went back to school to study psychology with a focus on cultural differences. I have since assisted numerous transfers, students, and au pairs with their transition in and out of the area and with their practical and emotional adjustment to the changed surroundings and expectations.
Did I experience culture shock? Yes indeed. The egalitarian Scandinavian mindset is very different from highly competitive USA.
Did I get back to my old self after recovery? No, I got back to my new self. Where my old self was focused on processes and data analysis, my new self is more focused on the person in front of me. (I still like to know what the data says. In some contexts, to me numbers speak louder than words.)
To all who have helped me in that transition, my heartfelt thanks. That is, by the way, part of the Silicon Valley culture: Pay it forward. So let me pass my experience on to you.
Charlotte Wittenkamp

BA Econ, MS Psych

charlotte@usdkexpats.org

Los Altos, CA, September 2017

Inhalt
The Golden Circle

What is culture?

Values and Norms

The Learning Curve


The U-curve

Value clash

Going back


Adapting – or not


Assimilation

Bi/Multi cultural

Rejection

Culture loss


Don't jump this chapter as much as you may want to


Questionnaire confusion

What does Statistical Mean mean?

Variance

What can you infer from knowing the mean?

Correlations and Causality


More about Values


Schwartz's Value theory

Values according to Hofstede


Other Models


World Values Survey

The Lewis Model

GlobeSmart

Missing values


Egalitarianism / Hierarchy / Patriarchy


Status and Respect


History


The Protein Theory

The Xenophobe Theory

Rice / Wheat theory

Imperialism/Colonialism

Is this still relevant?


Systems


General legalities

School Systems

Taxes

Public accounts

Other Systems


Blueprint of the World

Communication


Language

Other Communication Pitfalls

Communication Filters


Concluding Comments