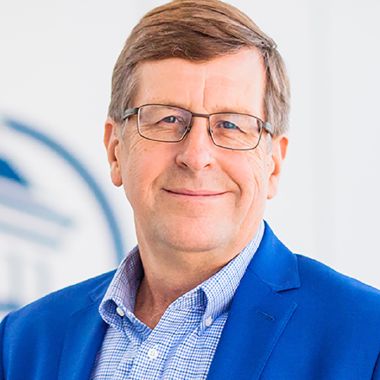 Larry M. Walther
Professionel titel: EY Professor of Accounting
Institution: Utah State University
Land: United States
Number of Titles: 38
Kontakt forfatteren:
Larry Walther, Ph.D., CPA, CMA, is the EY Professor of Accounting and Senior Associate Dean of the Jon M. Huntsman School of Business at Utah State University. Dr. Walther has authored numerous books and articles on accounting, and he has served as director and/or consultant to a number of public and nonpublic companies. Dr. Walther earned his Ph.D. in accounting from Oklahoma State University and has public accounting experience with the audit firm of Ernst & Young. He is past President of the Federation of Schools of Accountancy and served on the Accounting Accreditation Committee of the Association to Advance Collegiate Schools of Business (AACSB). Dr. Walther is the 2013 recipient of the prestigious Joseph A. Silvoso Faculty Merit Award from the Federation of Schools of Accountancy.

Bliv forfatter hos Bookboon
Har du en god ide som du gerne vil have lavet til en bog der kan hjælpe folk med at udvikle sig professionelt eller en studie bog der kan hjælpe studerende? Har du erfaringer eller viden du gerne vil give videre for at andre kan udvikle sig? Eller er du specialist indenfor et akademisk område der kunne bruge bedre bøger? Kvalitet kombineret med korte og præcise forklaringer karakteriserer Bookboon's eBøger. Tal med vores redaktører nu, og få din bog publiceret.
Kontakt os