Top Ten Leadership Skills – Book 1
Skills 1–5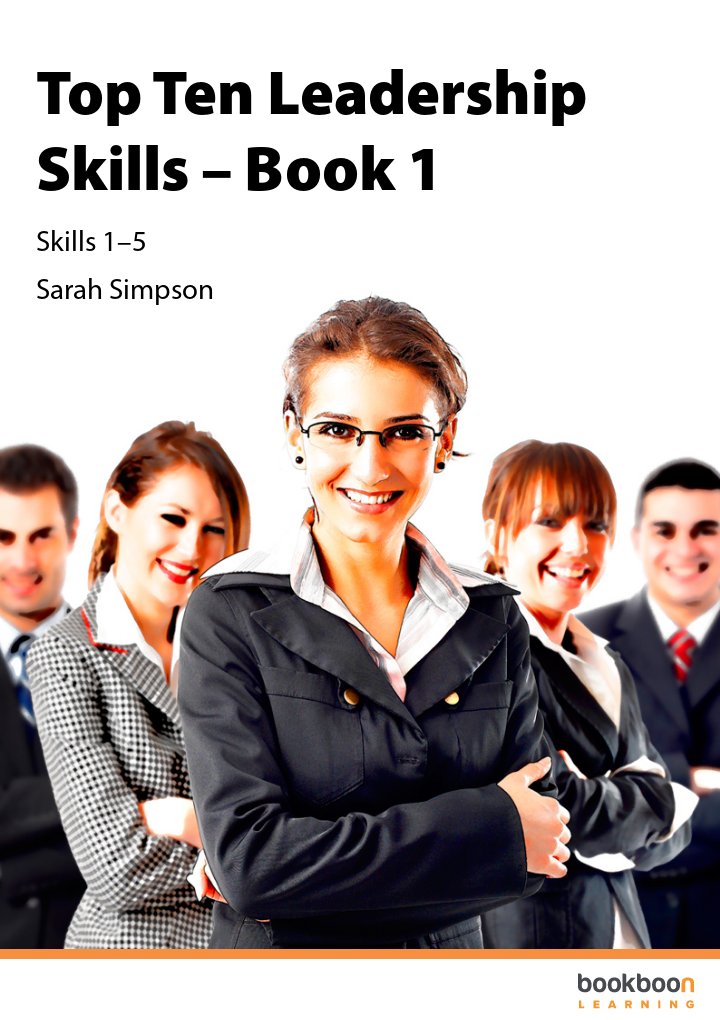 ISBN: 978-87-403-0297-4
1 edice
Počet stran : 65
Price: 75,50 kr
Price: €8,99
Price: £8,99
Price: ₹150
Price: $8,99
Price: 75,50 kr
Price: 75,50 kr
4 snadné kroky k získání vaší e-knihy
This is a Premium eBook
Bookboon Premium - Gain access to over 800 eBooks - without ads
You can get free access for a month to this - and 800 other books with the Premium Subscription. You can also buy the book below
Start a 30-day free trial. After trial: 39,99 kr p/m
Start a 30-day free trial. After trial: €5,99 p/m
Start a 30-day free trial. After trial: £4,99 p/m
Start a 30-day free trial. After trial: ₹299 p/m
Start a 30-day free trial. After trial: $3,99 p/m
Start a 30-day free trial. After trial: 39,99 kr p/m
Start a 30-day free trial. After trial: 39,99 kr p/m
Uživatelé, kteří si prohlédli tuto položku, shlédli také
O knize
Recenze
M.Kiguru
★★★★☆
The book is simple and easy to understand and apply. One can almost use It as a manual, particularly for those like me who train on reflective practice. I particularly like the diagrammatic presentation of the reflective learning. It is very informative and educative.
Popis
What makes a great leader? Is it even definable?
"If your actions inspire others to dream more, learn more, do more and become more, you are a great leader" President John Quincy Adams
If you asked 100 people what the most important leadership skill is, you would no doubt get 100 different answers.
This book covers the first 5 of my 'Top Ten Leadership Skills, which have been chosen after careful consideration of:
- Leadership and management theory, models and philosophy
- My experiences as a leader and team member
-Questionnaires and surveys
-Those skills which are practical and transformational in nature
I hope you will take the skills in this book and make them your own, in order to become an inspirational, motivational and transformational leader.
Předmluva
This book concentrates on leadership skills as being transformational and inspirational in nature. This is not to say that managers do not have these skills and indeed I am not making that distinction. Managers are often thought of in terms of following procedure and 'getting the job done' with less concern for staff development and needs. But, as far as this book goes the term 'leader' also refers to the 'manager'. (For a more detailed explanation of managers vs. leaders please see the book 'The Skills, Models and Philosophies of Leadership)
Obsah
Act Assertively

Assertive, Aggressive and Submissive
Thomas Kilmann Inventory (TKI)
Transactional Analysis (TA)
Fogging

Communication

Verbal
Open questioning
Closed questioning
Active listening
Non verbal
Written
Email
Intrapersonal
Barriers

(Critical) Reflective Learning

Argyris and Schon – single and double loop learning (1978)
Gibbs Reflective Model / Reflective Cycle (1988)
John's (1995) Reflective Model (Model of Structured Reflection)
Kolb's Reflective Model (1984)
Rolfe's Reflective Model (2001)
Summary of Reflective Learning

Feedback – Giving & Receiving

Why should you give feedback?
Main types of feedback
Good Practice Guidelines
BEER
Receiving Feedback
Feedback Summary

Forward Thinking / Strategic Planning

Where are we now? – the current state
Where do we want to be – the desired state
How will we get there? – the strategic plan

Conclusions / Summary
References