Introduction to Green Supply Chain Management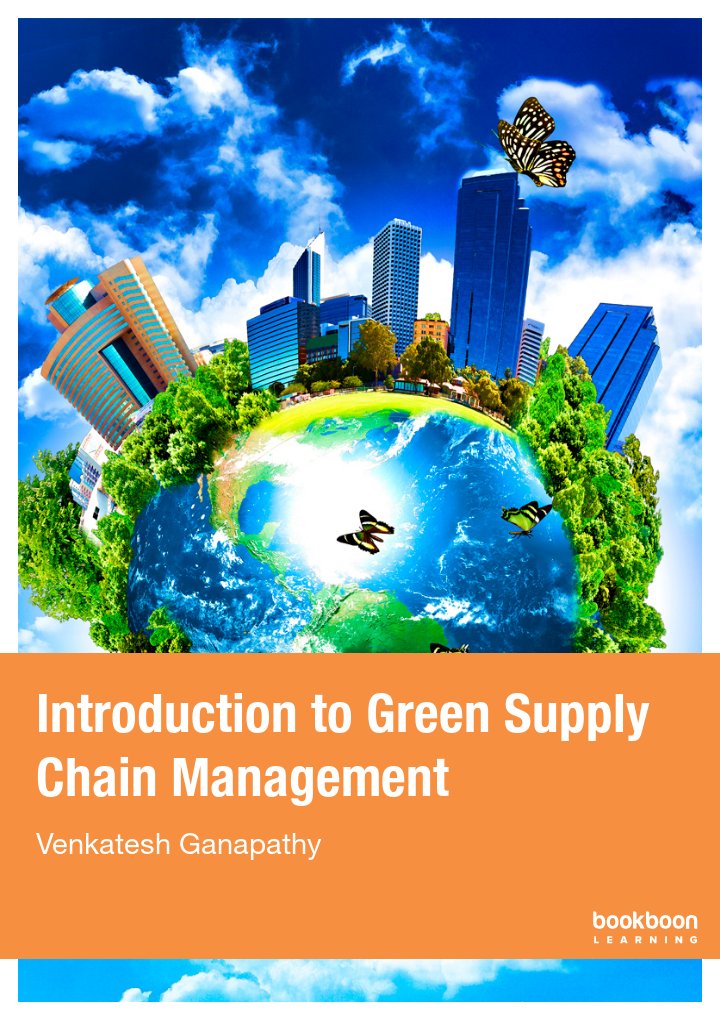 ISBN: 978-87-403-1760-2
2 edice
Počet stran : 95
Price: 75,50 kr
Price: €8,99
Price: £8,99
Price: ₹150
Price: $8,99
Price: 75,50 kr
Price: 75,50 kr
4 snadné kroky k získání vaší e-knihy
This is a Premium eBook
Bookboon Premium - Gain access to over 800 eBooks - without ads
You can get free access for a month to this - and 800 other books with the Premium Subscription. You can also buy the book below
Start a 30-day free trial. After trial: 39,99 kr p/m
Start a 30-day free trial. After trial: €5,99 p/m
Start a 30-day free trial. After trial: £4,99 p/m
Start a 30-day free trial. After trial: ₹299 p/m
Start a 30-day free trial. After trial: $3,99 p/m
Start a 30-day free trial. After trial: 39,99 kr p/m
Start a 30-day free trial. After trial: 39,99 kr p/m
Uživatelé, kteří si prohlédli tuto položku, shlédli také
O knize
Recenze
Nizam
★★★★★
This is contemporarily important , it is very good guidance for managers.
Adjacent Linda
★★★★★
The book is valuable considering the degree at which the environment is being poluted. There need to know what individuals or companies should do to reduce pollution.
Popis
Green supply chain management is an introductory book that will give the readers a glimpse about environmental aspects in supply chains. Regulatory and competitive pressures are making it inevitable for companies to adopt a green supply chain management framework. The book covers various aspects of green supply chain management highlighting the challenges faced by companies and solutions that can be looked at. There are a number of real life examples in the book that readers can draw inferences from. Findings from academic research have been distilled and presented in a simple manner to lend a profound perspective on green supply chain management. What will be of interest to the readers is the unique facet of integration of different approaches and philosophies like ISO 14000, TQM, 5S, Lean manufacturing with the green agenda of an organisation. The book also attempts to clear the myth that green efforts only result in greater costs for the business without any tactical impact on improving a company's bottom line.
About the author
Venkatesh Ganapathy presently works as Associate Professor, Presidency School of Business, Bangalore. He teaches subjects in the domain of marketing, operations and general management. Venkatesh has graduated in oil technology from University Department of Chemical Technology, Mumbai and has earned his management degree from Southern New Hampshire University. He is presently a doctoral research scholar at Alliance University, Bangalore. His interests are in the area of supply chain management, services marketing and retail management. He has published more than 15 research papers so far. Venkatesh is also an avid blogger. Venkatesh has a corporate experience of two decades in organisations like BP- Castrol and Panasonic- Firepro Systems. He has also been a visiting faculty at S P Jain Global Management Institute at their Singapore campus.
Author website: https://www.linkedin.com/profile/view?id=20365684
Obsah
Introduction


What is Green Supply Chain Management?

Why Green Supply Chain Management?

The Negative Influence of Waste

An overview of research on green supply chain

Strategies for a Green Supply Chain

Role of Green supply chains in making a business future ready

References


Benefits of Green Supply Chain Management


Sustainable supply chain management

Sustainability as a central theme in Supply Chain Management

Benefits of implementing green supply chains

Leveraging benefits of green supply chains for strategic competitive advantage

References


Challenges in implementation of Green Supply Chain Management


Challenges and complexities in supply chain management

Evolution of green practices – adding to the complexity

Challenges in implementation of green supply chains

Recommendations to overcome the challenges

References


Measuring The Performance Of Green Supply Chains


Introduction

Literature Review

Challenges in measuring the performance of green supply chains

Summary

References


Green Design & Selection Of Green Technology


Green Design/ Technology

Closed loop manufacturing

Product Stewardship & green design

Benefits of green design

Growing importance of green design

Summary

References


Green Purchasing


Green Purchasing and Supplier Relationships

References


Green Logistics


Growing importance of logistics

Reason for interest in green logistics

A broad overview of literature in green logistics

Future of Green Logistics

References


The Conflict between Lean and Green


Introduction

Five principles of Lean thinking

Improving Lean efforts – A few guidelines

To summarise

References


GSCM: Links to Quality standards, TQM and CRM


Introduction

TQM, CRM, ISO standards

Summary


Green Buildings: Sustainable Development in Real Estate


Introduction

What is a Green Building?

Adverse impact of conventional buildings

Need for green buildings

Benefits of Green Buildings

Materials for Green Buildings

Green Building movement in India

LEED rating

Examples of successful green buildings in India

Green Supply Chain Management in Construction Industry – Risks, Challenges & Opportunities

Summary

References


Examples of Green Supply Chains


Case Study: Maersk Line Shipping

Case Study: Thermax India

References


The Future of Green Supply Chains


References