Financial System: An Introduction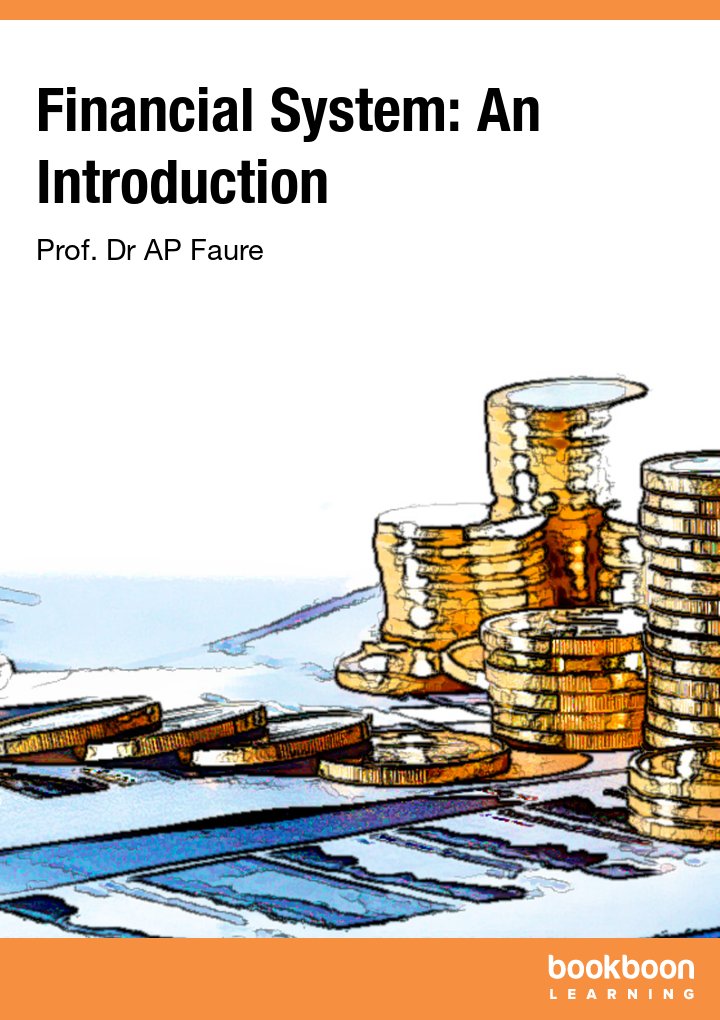 ISBN: 978-87-403-0592-0
1 edice
Počet stran : 174
Price: 49,50 kr
Price: €5,99
Price: £5,99
Price: ₹110
Price: $5,99
Price: 49,50 kr
Price: 49,50 kr
4 snadné kroky k získání vaší e-knihy
This is a Premium eBook
Bookboon Premium - Gain access to over 800 eBooks - without ads
You can get free access for a month to this - and 800 other books with the Premium Subscription. You can also buy the book below
Start a 30-day free trial. After trial: 39,99 kr p/m
Start a 30-day free trial. After trial: €5,99 p/m
Start a 30-day free trial. After trial: £4,99 p/m
Start a 30-day free trial. After trial: ₹299 p/m
Start a 30-day free trial. After trial: $3,99 p/m
Start a 30-day free trial. After trial: 39,99 kr p/m
Start a 30-day free trial. After trial: 39,99 kr p/m
Uživatelé, kteří si prohlédli tuto položku, shlédli také
O knize
Recenze
Paultje Mooy
★★★★★
This book is very interesting and a great guide to financial systems.
Rob Smith
★★★★★
This book provides an excellent contextual view of the core elements of the financial system. Professor Faure provides a comprehensive introduction to financial systems, without the clutter of excess detail. A rewarding read.
Popis
This book serves as an introduction to the financial system. The financial system has six elements: lenders & borrowers, financial intermediaries, financial instruments, financial markets, money creation and price discovery. It describes the non-financial surplus and deficit economic units (ie lenders and borrowers), and direct (between ultimate lenders and borrowers) and indirect (via the diverse financial intermediaries) financing. The financial markets (money, bond, forex, share/ stock, etc) are given much attention as the avenues for bringing together lenders, borrowers and financial intermediaries. This is where price discovery takes place. Money creation is afforded special attention because this is a significant element of the financial system and the economy in that it is here where new debt instruments are created. This takes place in the money market, and it is here where the central bank intervenes in its function as the financial system referee.
Obsah
Lenders & borrowers

Learning objectives
Introduction
Defining the financial system
Non-financial lenders and borrowers
Summary
Bibliography

Financial intermediaries

Learning objectives
Introduction
Financial intermediation
Economic functions of financial intermediaries
Financial intermediaries: classification and relationship
Financial intermediaries: intermediation functions
Summary
Bibliography

Financial instruments

Learning objectives
Introduction
Financial instrument types
Share instruments
Debt instruments
Deposit instruments
Instruments of investment vehicles
Derivative instruments
Summary
Bibliography

Financial markets

Learning objectives
Introduction
Money market
Bond market
Share market
Foreign exchange market
Derivative markets
Organisational structure of financial markets
Financial market participants & short selling
Clearing and settlement
Bibliography and references

Money creation

Learning objectives
Introduction
What is money?
Measures of money
Monetary banking institutions
Money and its role
Uniqueness of banks
The cash reserve requirement
Money creation does not start with a bank receiving a deposit
Money creation is not dependent on a cash reserve requirement
Is "money supply" a misnomer?
The money identity and the creation of money
Role of the central bank in money creation
How does a central bank maintain a bank liquidity shortage?
Bibliography

Price discovery

Learning objectives
Introduction
What is price discovery?
Price discovery and information
The mechanics of price discovery
Role of central bank in price discovery
Composition of interest rates
Role of interest rates in security valuation
Market efficiency
Bibliography and references

Endnotes