Engineering Thermodynamics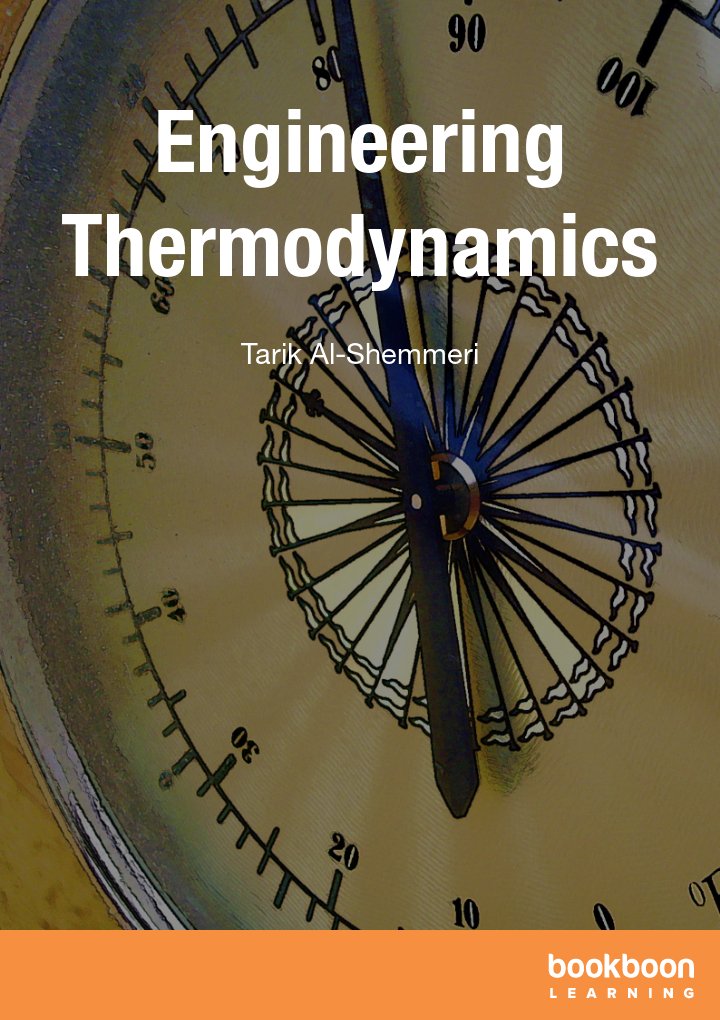 ISBN: 978-87-7681-670-4
1 edice
Počet stran : 96
Price: 129,00 kr
Price: €13,99
Price: £13,99
Price: ₹250
Price: $13,99
Price: 129,00 kr
Price: 129,00 kr
4 snadné kroky k získání vaší e-knihy
This is a Premium eBook
Bookboon Premium - Gain access to over 800 eBooks - without ads
You can get free access for a month to this - and 800 other books with the Premium Subscription. You can also buy the book below
Start a 30-day free trial. After trial: 39,99 kr p/m
Start a 30-day free trial. After trial: €5,99 p/m
Start a 30-day free trial. After trial: £4,99 p/m
Start a 30-day free trial. After trial: ₹299 p/m
Start a 30-day free trial. After trial: $3,99 p/m
Start a 30-day free trial. After trial: 39,99 kr p/m
Start a 30-day free trial. After trial: 39,99 kr p/m
Uživatelé, kteří si prohlédli tuto položku, shlédli také
O knize
Recenze
Bernhard Müller
★★★★☆
It is a book between grassroots and engineering level. It surely will help young engineers and/or development aid workers to understand thermodynamics and continue their studies.
★★★★★
It's so simple even to the layman
vinodh
★★★★☆
Nice book
Popis
Thermodynamics is an essential subject taught to all science and engineering students. If the coverage of this subject is restricted to theoretical analysis, students will resort to memorising the facts in order to pass the examination. Therefore, this book is set out with the aim to present this subject from an angle of demonstration of how these laws are used in practical situation. This book is designed for the virtual reader in mind, it is concise and easy to read, yet it presents all the basic laws of thermodynamics in a simplistic and straightforward manner; plus many worked examples and a good section of unsolved tutorial problems.
This free eBook can be read in combination with and in some cases instead of the following textbooks:
Fundamentals of Engineering Thermodynamics 7th edition, by Michael J Moran, Claus Borgnakke,Howard N Shapiro, Daisie D Boettner & Margaret B Bailey
Fundamentals of Engineering Thermodynamics 7th edition, by Michael J Moran, Howard N Shapiro, Daisie D Boettner & Margaret B Bailey
Introduction to Engineering Thermodynamics 2nd edition, by Richard E Sonntag & Claus Borgnakke
Thermodynamics 7th edition, by Yunus A Çengel & Michael A Boles
Engineering and Chemical Thermodynamics 1st edition, by Milo Koretsky
Advanced Engineering Thermodynamics 3rd edition, by Adrian Bejan
Basic Engineering Thermodynamics 1st edition, by P B Whalley
Engineering Thermodynamics 2nd edition, by James B Jones & G A Hawkins
Obsah
General Definitions

Thermodynamic System
Thermodynamic properties
Quality of the working Substance
Thermodynamic Processes

Thermodynamics working fluids

The Ideal Gas
Alternative Gas Equation During A Change Of State
Thermodynamic Processes for gases
Van der Waals gas Equation of state for gases
Compressibility of Gases
The State Diagram – for Steam
Property Tables And Charts For Vapours

Laws of Thermodynamics

Zeroth Law of Thermodynamics
First Law of Thermodynamics
The Second Law of Thermodynamics
Third Law

Thermodynamics Tutorial problems

First Law of Thermodynamics N.F.E.E Applications
First Law of Thermodynamics S.F.E.E Applications
General Thermodynamics Systems