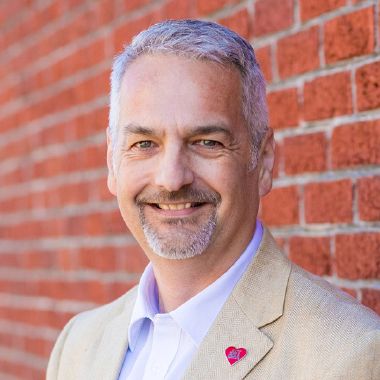 Chris Baker
Země: United States
Number of Titles: 1
Kontaktovat autora:
Chris was born and raised in the UK. After trying several jobs, he enjoyed a successful 21-year career in the retail automotive industry. His introduction to sales was with Kirby vacuum cleaners where he went door to door, selling the hard way. While this provided a great foundation for selling techniques it didn't fit with his ethics so in 1989 he took a position as a trainee sales executive in a retail car dealership. There are some pretty strong stereotypes around car salesmen and Chris moved away from these by focusing on delivering exceptional customer service, which has become his trademark. As he rose through the ranks he found a passion for developing other people and would buck the trend by recruiting sales people from outside of the industry. Without realizing it, he was developing himself as a transformational leader and influencer.
During this phase of his life Chris became embroiled in the commonly accepted philosophy that success at work would bring happiness and he paid the price in his personal life as a result. After a period of discovery and soul searching he realized that this thought process is fundamentally flawed. His philosophy has since changed and he now teaches, through his personal experience, that in fact happiness brings success. He guides his clients that identifying your purpose is the key to sustained growth and development. This philosophy applies to organizations just as much as it does to individuals, and this fresh understanding became the catalyst for his programs, and this book.
Chris moved to Florida in 2011 where he became a leader for the Walt Disney Company. Over the next 8 years Chris has been responsible for developing teams within Disney and in 2015 he received the prestigious Walt Disney Legacy Award for displaying the attributes of Dream, Create, and Inspire. This achievement solidified his belief that treating people well is the key to happiness and success. Zig Ziglar said "You can have everything in life you want, if you will just help other people get what they want" and Chris has used this as his motivation to keep doing what he is doing. He wanted to reach more people so he became a certified member of the John Maxwell team in July, 2017, and a DISC Human Behavior Consultant with Personality Insights in August, 2018.
Through his business, Release Your Unconscious, Chris now partners with ambitious organizations to help them develop a culture of empowerment and create a legacy of leadership excellence which provides sustained growth, productivity, and profitability. Developing leaders has been a passion of Chris's for many years. He believes that people are the heartbeat of every organization and guides organizations to achieve success by combining the world class John Maxwell material, DISC communication training, his UK Management experience and Disney leadership to offer a unique blend of training and development programs.
Chris's clients include: The Walt Disney Company, Walt Disney World Golf, The Bay Hill Golf and Country Club, Reservations.com, Pepsi-Co, Frito Lays, Visit Orlando, Smart Fitness, and many others.
Prohlížet všechny knihy dle Chris Baker
Staňte se autorem Bookboon
Máte skvělý nápad, který byste chtěli proměnit na obchodní knihu nebo studentskou učebnici? Naučili vás vaše zkušenosti něco o osobním rozvoji, co byste chtěli sdílet se světem? Nebo se specializujete na akademický předmět, který byste dokázali lépe vysvětlit? Knihy Bookboon charakterizuje kvalita, srozumitelnost a stručnost. Promluvte si s naším redakčním týmem a zveřejněte to!
Dotaz