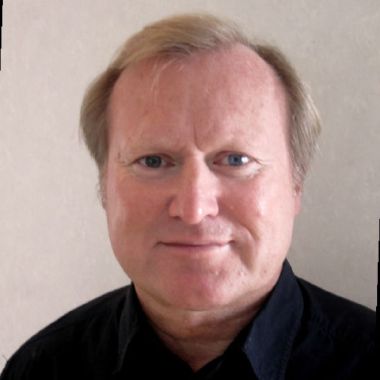 Stein Erik Egeberg
Země: Norway
Number of Titles: 4
Kontaktovat autora:
Stein Erik Egeberg (1956) is a graduate engineer and business economist. He has been running businesses within HR since late 1980s.
Stein has extensive experience from varied assignments for a large number of companies and organizations in the field of coaching and consulting. Key areas include sales, customer care, management, recruitment, communication, personality profiling, decision psychology, coaching and personal development.
Typical for Stein's coaching and trainings is his strong focus on the interaction with the participants. Among the attributes that the clients appreciate are Stein's breadth of knowledge, the ability to motivate and create results and the strong capacity to simplify and convey complicated subjects. Stein's analytical engineering background is also a strong advantage in the development of innovative concepts and effective, operational tools.
Typical services that Stein delivers are customized workshops, seminars and trainings within communication, sales, teamwork, personality profiles, customer relations, service, management and goal achievement. The consulting services cover business development, hiring and selection, as well as facilitating and implementing strategic customer surveys. Coaching applies to both life coaching and career coaching; one-on-one and in groups.
Stein has developed and operated the Norwegian School of Sales, based on a franchise concept he established in 1989. In 1990-91 Stein developed a personality profile analysis that offers greater, common understanding of the phenomenon of "chemistry" between people at all levels. During the 1990s the analysis was mostly distributed through the Norwegian School of Sales network. From 2000 the profile analysis was developed for online use, available in English and Norwegian. The profiling tool is highly valuable in recruitment, teambuilding, communication training, sales coaching and various leadership workshops.
As a writer, Stein has produced courses, tutorials, books and teaching materials for more than 30 years. Most has been contract-based designs for clients, like tailor-made materials for use in corporate training programs within communication, sales and customer service. His books include the inspirational and life guide "course" with the title "The Art of Life - Make the Changes You Desire" (available in English, German and Norwegian).
Stein delivers his services and share his insight from comprehensive global experiences, from work and travel in Australia, Taiwan, Russia, UAE, Mexico and USA. However, as a Norwegian, his main market through all the active years has been Norway.
Examples of clients in various industries can be found on Stein's LinkedIn page.
Prohlížet všechny knihy dle Stein Erik Egeberg
Staňte se autorem Bookboon
Máte skvělý nápad, který byste chtěli proměnit na obchodní knihu nebo studentskou učebnici? Naučili vás vaše zkušenosti něco o osobním rozvoji, co byste chtěli sdílet se světem? Nebo se specializujete na akademický předmět, který byste dokázali lépe vysvětlit? Knihy Bookboon charakterizuje kvalita, srozumitelnost a stručnost. Promluvte si s naším redakčním týmem a zveřejněte to!
Dotaz