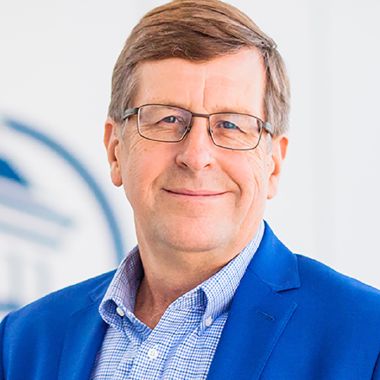 Larry M. Walther
Profesionální titul: EY Professor of Accounting
Instituce: Utah State University
Země: United States
Number of Titles: 38
Kontaktovat autora:
Larry Walther, Ph.D., CPA, CMA, is the EY Professor of Accounting and Senior Associate Dean of the Jon M. Huntsman School of Business at Utah State University. Dr. Walther has authored numerous books and articles on accounting, and he has served as director and/or consultant to a number of public and nonpublic companies. Dr. Walther earned his Ph.D. in accounting from Oklahoma State University and has public accounting experience with the audit firm of Ernst & Young. He is past President of the Federation of Schools of Accountancy and served on the Accounting Accreditation Committee of the Association to Advance Collegiate Schools of Business (AACSB). Dr. Walther is the 2013 recipient of the prestigious Joseph A. Silvoso Faculty Merit Award from the Federation of Schools of Accountancy.

Staňte se autorem Bookboon
Máte skvělý nápad, který byste chtěli proměnit na obchodní knihu nebo studentskou učebnici? Naučili vás vaše zkušenosti něco o osobním rozvoji, co byste chtěli sdílet se světem? Nebo se specializujete na akademický předmět, který byste dokázali lépe vysvětlit? Knihy Bookboon charakterizuje kvalita, srozumitelnost a stručnost. Promluvte si s naším redakčním týmem a zveřejněte to!
Dotaz