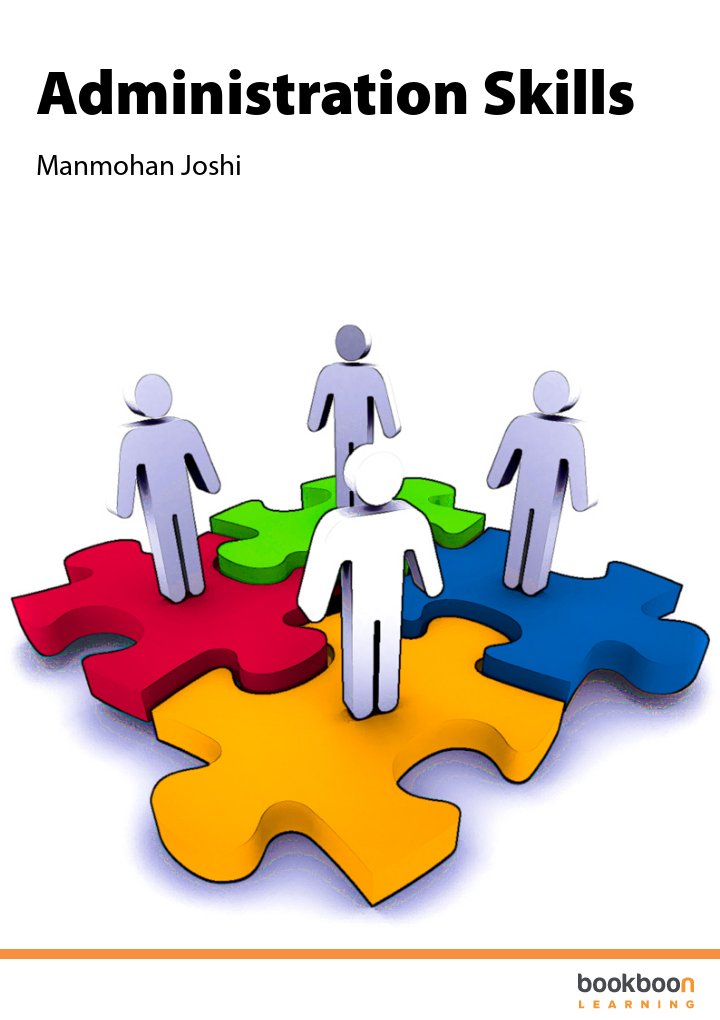 ISBN: 978-87-403-1963-7
1 edice
Počet stran : 88
Price: 75,50 kr
Price: €8,99
Price: £8,99
Price: ₹150
Price: $8,99
Price: 75,50 kr
Price: 75,50 kr
4 snadné kroky k získání vaší e-knihy
This is a Premium eBook
Bookboon Premium - Gain access to over 800 eBooks - without ads
You can get free access for a month to this - and 800 other books with the Premium Subscription. You can also buy the book below
Start a 30-day free trial. After trial: 39,99 kr p/m
Start a 30-day free trial. After trial: €5,99 p/m
Start a 30-day free trial. After trial: £4,99 p/m
Start a 30-day free trial. After trial: ₹299 p/m
Start a 30-day free trial. After trial: $3,99 p/m
Start a 30-day free trial. After trial: 39,99 kr p/m
Start a 30-day free trial. After trial: 39,99 kr p/m
Uživatelé, kteří si prohlédli tuto položku, shlédli také
O knize
Recenze
zeru
★★★★★
Very very important book for all supervisory level managers.
mist
★★★★★
Good material for administrators. A must read.
Barbara S. Reed
★★★★★
To all employees hoping to get a promotion, this one's for you! This material will let you learn the qualities of being an effective manager, and will also guide you how to perform rightfully.
Vanita
★★★☆☆
This is an excellent book for understanding all the concepts of administration. The style and language are just perfect.
Neha Anand
★★★★☆
Very detailed & useful
Popis
Effective modern administration requires the development of multiple skills which should enable an administrator to lead a high-performance team. This book on "Administration Skills" provides a quick reference guide to various aspects of managerial behaviour, leadership styles, managerial functions, team-building etc., and will be of considerable benefit not only to the practicing managers but also to the potential administrators.
Obsah
Administration skills


Introduction

The administrator's job

Who is an administrator?

Different administrative jobs

Managing resources

Administrative effectiveness

Development cycle

The upgraded role of the administrator

Business environment and office responsibilities

Administrative skills

Practical skills for administrators

Ten key qualities for administrators


Administrative functions and responsibilities


Planning

Organising

Coordinating

Motivating

Controlling

Administrative responsibilities


Effective communication skills


Transmitting your message

What is meant by communication?

Why do we need to communicate?

Effective communication skills

Choosing paper over spoken word

Barriers to communication


Understanding behaviour


Introduction

Passive behaviour

Aggressive behaviour

Assertive behaviour

Comfort zones

Getting to win/win

Assertiveness building blocks

Human hypothesis


Interpersonal skills


Introduction

Importance of interpersonal skills

Uses of interpersonal skills

Factors affecting interpersonal relationships

How to accommodate different styles

Consequences of interpersonal relationships


Leadership and team building


Meaning of leadership

Approaches to leadership

Task, team and individual functions

Interaction needs within the group

Functions and responsibilities of leadership

Styles of leadership

Path-goal theory

Situational leadership model

Team building

Characterstics of high performance teams

Attributes of high performance teams


Effective decision making


Features

Scope

Purpose

Types

Process

Effective decision making


Presentation skills


Introduction

Process

Examples of presentation language


Time management


Introduction

How do you manage time?


Managing stress


What is stress?

Recognizing stress

Acknowledging stress

Common signs of stress

Coping with stress