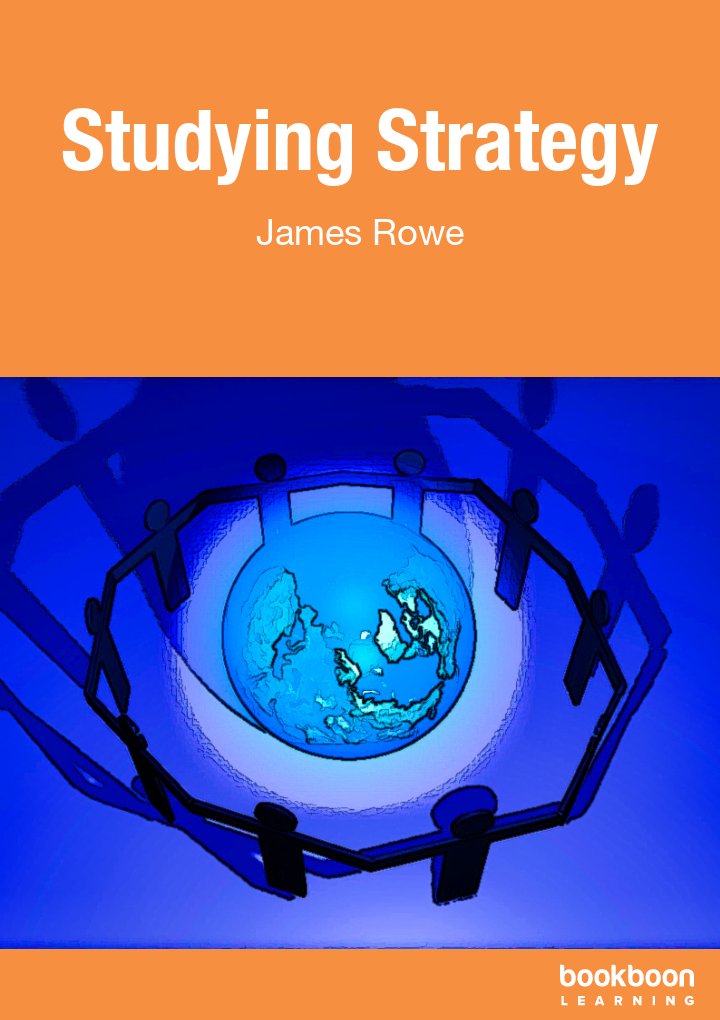 ISBN: 978-87-7681-420-5
1 edition
Pages : 167
Price: 129.00 kr
Price: €13.99
Price: £13.99
Price: ₹250
Price: $13.99
Price: 129.00 kr
Price: 129.00 kr
Download for FREE in 4 easy steps...
This is a Premium eBook
Bookboon Premium - Gain access to over 800 eBooks - without ads
You can get free access for a month to this - and 800 other books with the Premium Subscription. You can also buy the book below
Start a 30-day free trial. After trial: 39.99 kr p/m
Start a 30-day free trial. After trial: €5.99 p/m
Start a 30-day free trial. After trial: £4.99 p/m
Start a 30-day free trial. After trial: ₹299 p/m
Start a 30-day free trial. After trial: $3.99 p/m
Start a 30-day free trial. After trial: 39.99 kr p/m
Start a 30-day free trial. After trial: 39.99 kr p/m
Users who viewed this item also viewed
About the book
Description
The purpose of this book is to introduce and reflect on some of the key writers, ideas, models and approaches in Strategic Management. Hopefully the book will bring together ideas and models from other areas of business and management study to support the planning of strategy.
Preface
The purpose of this book is fairly simple, to introduce and reflect on some of the key writers, ideas, models and approaches in strategic management.
Chapter one is brief overview of how strategy got here. Whittington's work is used to give an overview of different views (or even philosophies) of strategy positioned for us in a framework. We use Whittington's (2001) model of strategy as our base model. Whittington's classical, evolutionary, processual and systemic strategy offers us a reference point as well as the underpinning for different ways of dealing with strategy.
Chapter two attempts to outline some of the tools or models that are commonly used in strategy for thinking about or doing strategy. The chapter also outlines some of the seminal ideas that more recent approaches hark back to. Some of the tools you will be familiar with from other subjects but some not. Chapter three attempts to set into some sort of framework the tools outlined in chapter two. It also takes an opportunity to explore the original school of strategy - 'classical'. Here some of the approaches of the originals are examined along with a still current 'old master' M.E. Porter. Porter's work on competition offers both a model of strategy and a view of the organisation in a particular environment i.e. competing with other firms rather than just meeting the demands of a market – one of the early key shifts in strategy.
Chapter four questions the notion that strategy is planned then executed (i.e. voluntarist) by considering models that explore the idea that strategy is the outcome of internal and external organisational and individual forces (i.e. determinist).
Chapter five outlines the resource-based view of strategy that counters the Michael Porter concept of market positioning. The resource–based view suggests that strategy must be built on internal strengths and competences rather than the spotting of a gap in the market then moving to fill it.
Chapter six moves away from the mainstream notion of home or domestic strategy to consider what about strategy development would need to change or have to be reconsidered if an organisation wished or was forced to compete globally.
Chapter seven develops on from the cultural dimension of globalisation to consider culture, leadership and change in a strategic context.
Chapter eight again takes a departure from the mainstream of strategy, which is usually concerned with large private sector firms to consider strategy in the public sector.
Chapter nine attempts to draw some of the elements of the book together and position some of the ideas in a simple model.
Content
A Starting Point For Our Thinking

Whittington's Schools of Strategic Thought – Philosophies of Strategy
Classical Approaches
Processual Approaches
Evolutionary Approaches
Systemic Approaches
Reflecting On 'Different' Schools Of Strategy
Summary

Strategic Management: Models And Ideas

Profit Maximization
Models and Paradigms
Strategic Models
Scanning Models: PEST Analysis
Scanning Models: SWOT Analysis
Mission Statements
Time Based Models: Industry/Organisational Lifecycle
Growth Models: BCG Matrix
Growth Models: Ansoff's Growth Matrix
Strategy Structure
BPR – Business Process Engineering
Summary
Summary Points

Strategic Management: Approaches And Methods

Strategic Analysis, Choice and Implementation
Competitive Strategy
Value
Chaos and Complexity – Ordinary and Extraordinary Management
Summary
Summary Points

Influences on Action: Of Lobsters, Boiling Frogs and Nappies

Prologue
Recipes
Archetypes
Institutional Isomorphism
Growth Cycles
Life Cycles
Summary
Summary Points

Resource Based Strategy

Prologue
What Is A Key Resource?
The Emergence of Resource Based Strategy
Core Competence
Key Assets
Resource Networks
Interconnections And Embeddedness
Summary
Summary Points

Global And International Strategic Management

Prologue
The Eclectic Paradigm: Ownership, Location and Internalisation
Why Globalise?
The Single Diamond Model of Global Competitiveness
The Double Diamond Model of Global Competitiveness
Strategy, Resources and Knowledge
Cultural Dimensions
Summary
Summary Points

Strategic Action: Culture, Change And Leadership

Change
Model Of Culture
Modes Of Culture
The Embodiment Of Leadership – The Leader
Why Change Culture?
On Culture And Change
On Implementing Change
Culture Change
Summary
Summary Points

Public Sector Strategic Management

Prologue
What is the Public Sector?
Trajectory Of The Public Sector
Public Sector Management
Environment of Public Sector Strategy
Reflection on Public/Private Sector Differences
Something Borrowed
Change
Summary
Summary Points

Endnotes
About the Author
Currently Director of the MBA Programme of Portsmouth Business School, James has worked for over eighteen years in the Higher Education sector.
Before entering academe he worked in commercial engineering in the heavy industrial sector.
His main teaching interests are in strategic management, leadership, culture and change, as well as management cybernetics.
His research publications have recently been in the area of applying cybernetic principles to strategic issues such as change leadership and knowledge management. Previous research included management education and knowledge project management.