Personal Finance in Today's Complex World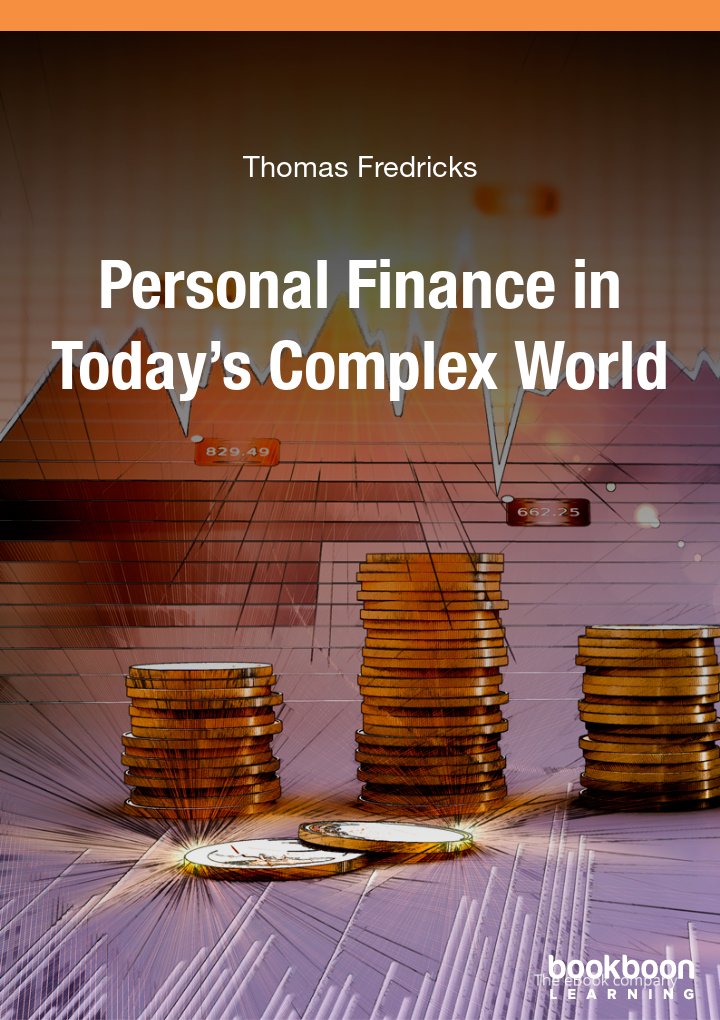 ISBN: 978-87-403-0340-7
1 edition
Pages : 82
Price: 75.50 kr
Price: €8.99
Price: £8.99
Price: ₹150
Price: $8.99
Price: 75.50 kr
Price: 75.50 kr
Download for FREE in 4 easy steps...
This is a Premium eBook
Bookboon Premium - Gain access to over 800 eBooks - without ads
You can get free access for a month to this - and 800 other books with the Premium Subscription. You can also buy the book below
Start a 30-day free trial. After trial: 39.99 kr p/m
Start a 30-day free trial. After trial: €5.99 p/m
Start a 30-day free trial. After trial: £4.99 p/m
Start a 30-day free trial. After trial: ₹299 p/m
Start a 30-day free trial. After trial: $3.99 p/m
Start a 30-day free trial. After trial: 39.99 kr p/m
Start a 30-day free trial. After trial: 39.99 kr p/m
Users who viewed this item also viewed
About the book
Reviews
Helen W. Boyland
★★★★★
Highly recommended to all employees or those who are engaged in the business world. This book isn't about your job, it's about yourself and your security.
Business professor.
★★★★★
Great book. Ideas are made easy to understand. Highly recommend.
Description
This book is written to help someone negotiate the often tricky world of personal finance. Understanding savings and investments – for the long and short term – need not be a big mystery; nor should it be something the average person is afraid to look into. All of the options open involve choices. It is the author's hope to make these choices clearer and easier, and to help promote a safe return on one's investments.
Preface
But realizing that dream may require sacrificing some of today for a better tomorrow. The goals are as varied as individuals themselves and the means through which those ends can be achieved. "Tomorrow" may involve a second home, travel, or a comfortable retirement. It could mean helping children pay for higher education, their wedding, or their home. And of course it could be a hedge against the unexpected.
Individual investors have to develop the discipline of setting aside money through some kind of vehicle if they want to arrive at their goals and realize their dreams. Those means could be as simple as establishing a savings account or an interest-bearing certificate of deposit, or certain types of insurance during one's working career. It could be as complex and volatile as the stock or bond markets, or speculating in commodity trading – especially futures – once the investor is more established.
Personal savings involves more than putting aside funds for tomorrow. It means utilizing credit and mortgages, as well as learning how to budget cash for both short and long terms. It means getting a basic understanding of the confusing, multiple parts of income, gift, and estate tax laws. It means setting up the beginnings of a retirement plan, whether that plan is provided by an employer or not, and understanding social security as part of that plan. As for investing, it is important to be able to read financial statements, ratios, and other measurements of the health of a business. Insurance also plays a role in the world of savings and investing – universal life, term, and perhaps long term care. I will cover savings, the markets and insurance in depth in Chapters 1, 2, and 9.
An individual might think that the personal strategies available to him or her are unique and different from those employed by businesses. However, they are, in reality, very nearly identical. Finance in the corporate world has more sophisticated jargon that could seem alien or confusing to the individual investor, but in essence the strategies for both are the same when you strip away that jargon. The bottom line then becomes – whether considering a multinational corporation or a family – it is necessary to take some earnings and put them in a safe place in order to justify risk and sacrifice. And both types of entities have to look at diversifying at some point. That's where a good financial planner comes in, one whom an individual can trust to allocate his or her funds to both the secure and the risky for a best rate of return. Of course, in the corporate world, the return would be to investors.
In this book I will explore some of the best strategies I have found in my research, practice and teaching for navigating the world of personal finance.
Content
Introduction
Savings and Budgeting: Budgets, Certificates of Deposit, Money Market Accounts, Bonds, Treasury Bills, Reverse Mortgages

Savings and Budgeting
Certificates of Deposit
Money Market Accounts
Savings Bonds
Treasury Bills
Reverse Mortgages

Equities: Stocks, Derivatives, Bonds

Corporations and Individual Stocks
Values of Individual Stocks
Derivatives
Bonds
Risk and Rate of Return

Personal Income Tax: Filing Status, What is Taxable, Deductions, Exemptions, Tax Shelters Preparing for the Coming Year

Filing Status
What is taxable and what is not?
Deductions
Exemptions
Tax Shelters
Preparing for the Coming Year

Estate and Gift Taxes: Generation-Skipping Transfers, ILITs, Not Outliving One's Estate

Gift and Estate Taxes and Returns
Generation-Skipping Transfer
Irrevocable Life Insurance Trust (ILIT)
Not Outliving One's Estate

Social Security: The System, Medicare, When to Apply

The Social Security System
Medicare
When to Apply

Retirement Plans: Employer plans, Pension plans, Annuities and IRAs

Employer-Provided Plans
Pension Plans
Annuities
Individual Retirement Accounts (IRAs)

Time Value of Money
Long-Term Care Insurance: Medicare and Medicaid, Long-Term Care Insurance and Options

Medicare and Medicaid
Long-Term Care Insurance and Options

Life Insurance: Why have Life Insurance, Term & Whole Life Policies, Insurance as Investment and Tax Tool, Universal Life, Insurance for Children, Stock & Mutual Companies, Tax Consequences of Life Insurance

Why Have Life Insurance?
Term Insurance
Whole Life Policies
Insurance as an Investment and Tax Tool
Universal Life
Stock and Mutual Companies
Insurance for Children
Tax Consequences of Life Insurance

Bankruptcy: The Bankruptcy Act, Chapter or , Chapter , Credit Reporting Agencies, Hiring an Attorney, Some Long-term Considerations

The Bankruptcy Act
Chapter 7 or 13
Chapter 11
Credit Reporting Agencies
Hiring an Attorney
Some Long-term Considerations

Financial Statement Analysis: Why Analyze Statements at all, Income Statement Ratios, Balance Sheet Ratios, Combined Ratios

Why Analyze Statements at all?
Income Statement Ratios and Measurements
Balance Sheet Ratios and Measurements
Combination Ratios and Measurements
Endnotes
About the Author
Born in Sheboygan, Wisconsin. Attended Marquette University, Milwaukee, Wisconsin; graduated with BA in Accounting. After military service attended University of Wisconsin-Madison, Wisconsin; earned BA in Education and MBA. Passed CPA exam with honors.
Taught Accounting and Income Tax at Waukesha County Technical Institute full time and part time at Carroll University. Also taught at other schools in the Milwaukee area for many years.
Is a partner at a tax and small business accounting firm which he founded nearly 40 years ago.
Has volunteered in the community for over 30 years.
Married to Metty, father of two daughters, grandfather of four.