Global Trends and Patterns in Carbon Mitigation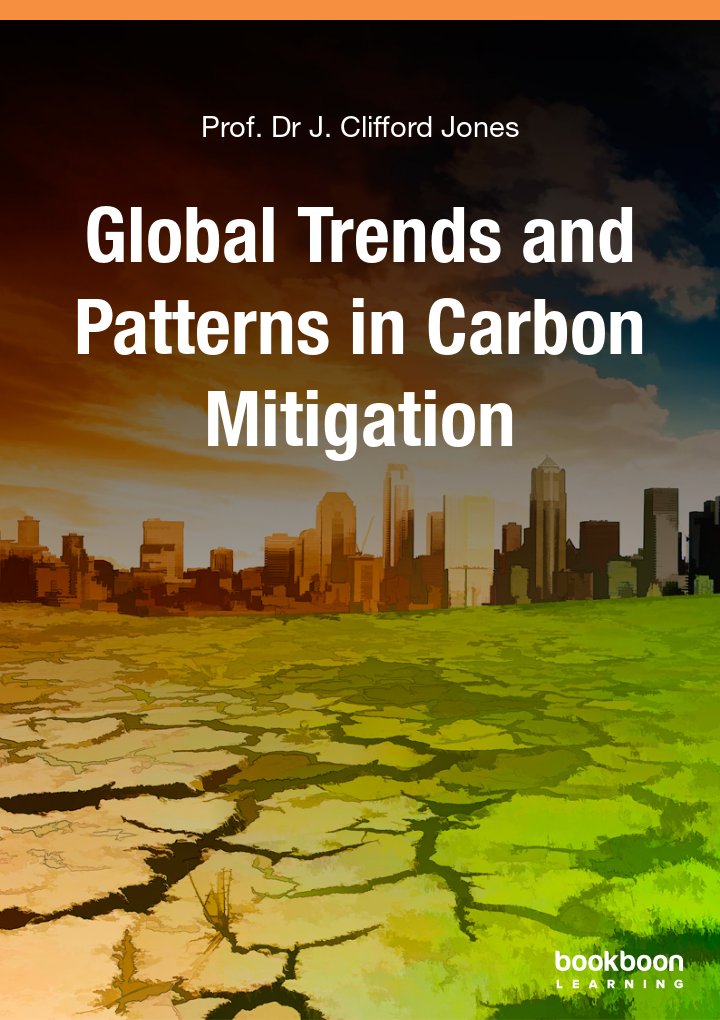 ISBN: 978-87-403-0465-7
1 edition
Pages : 146
Price: 129.00 kr
Price: €13.99
Price: £13.99
Price: ₹250
Price: $13.99
Price: 129.00 kr
Price: 129.00 kr
Download for FREE in 4 easy steps...
This is a Premium eBook
Bookboon Premium - Gain access to over 800 eBooks - without ads
You can get free access for a month to this - and 800 other books with the Premium Subscription. You can also buy the book below
Start a 30-day free trial. After trial: 39.99 kr p/m
Start a 30-day free trial. After trial: €5.99 p/m
Start a 30-day free trial. After trial: £4.99 p/m
Start a 30-day free trial. After trial: ₹299 p/m
Start a 30-day free trial. After trial: $3.99 p/m
Start a 30-day free trial. After trial: 39.99 kr p/m
Start a 30-day free trial. After trial: 39.99 kr p/m
Users who viewed this item also viewed
About the book
Reviews
Ramonita P. Melton
★★★★★
This is very informative and very helpful in letting other people know what are different ways in reducing carbon dioxide as applied by other countries.
Description
This book analyses, country by country and region by region, responses to the worldwide demand for reductions in carbon dioxide emissions. The discussion is quantitative and contains many related calculations. There are discussions of how the respective countries have fulfilled their obligations under the Kyoto Protocol and detailed coverage of some of novel technologies for energy production with reduced or nil carbon footprint.
Preface
I intend that this book will have the following purposes. It will provide an up-to-date coverage of carbon emissions and mitigations throughout the world. It attune the mind of a reader not previously specialising in such matters to such things as carbon-neutral fuels. And it will have its place in university courses in energy matters. A reader might think that the calculations throughout the book on carbon release and mitigation are starting, by about half way through the text, to become a little repetitive. This is intentional for two reasons. One cannot argue the points made without such calculations, and to a reader previously inexperienced in such matters they will provide helpful exercises.
This is the sixth in my series of books published by Ventus. Given the subject matter, I can imagine that there will be scope for a revised edition after about five years. This, subject to the approval of Ventus, I shall be happy to undertake.
J.C. Jones
Aberdeen, June 2013.
All diligent attempts were made to contact copyright owners of the illustrations and to obtain permission to use them. If any permission or acknowledgement has inadvertently been omitted author and publisher should be informed. This being an electronic book, it will be possible to rectify such an omission.
Content
Preface
Introduction

The seminal application of physics to global warming: Arrhenius 1896
Some concepts from Arrhenius' treatise
Enter Kyoto
References

The United Kingdom

Preamble
Electricity production in 2010
Transport
Household energy
Carbon dioxide sequestration
Tree planting
References

Other European Union countries

Introduction
France
The Netherlands
Germany
Belgium
Spain
Portugal
Newer members of the EU
Concluding remarks
References

China

Introduction
Beijing
Regional China
The Hong Kong Special Administrative Region (SAR)
Concluding remarks
References

North America

Introduction
Selected locations in the USA examined for carbon dioxide emissions and mitigation
CCS in the USA
Tree planting in the US
The situation in Canada
Concluding remarks
References

The Far East

Introduction
Carbon dioxide emissions
Further remarks
References

The OPEC Countries

Introduction
Member countries and their CO2 emissions
Further considerations
Concluding remarks
References

The Indian subcontinent

Preamble
Some relevant details on India
Pakistan
Bangladesh
Sri Lanka
Conclusion
References

Australia, New Zealand and the South Pacific

Introduction
The current milieu in Australia
The current milieu in New Zealand
PNG
The Pacific Islands
Concluding remarks
References

South America

Introduction
Miscellaneous South American countries
Further remarks
References

The Former Soviet Union

Introduction
Russia
Ukraine
Kazakhstan
The Baltic states
Selected further Former Soviet Union countries
Concluding remarks
References

Some selected African countries

Introduction
South Africa
Lesotho
Botswana
Cameroon
Kenya
Madagascar
Mauritius
Other selected African nations
Concluding remarks
References

Large cities across the world

Introduction and selection of cities
Concluding remarks
References

Isolated and/or sparsely populated regions of the world

Introduction
Selected regions
Concluding remarks
References

Endnotes
About the Author
Clifford Jones has spent a working lifetime in teaching, research and writing on fuels and combustion. He has held academic posts in the UK and Australia and has held visiting posts in a number of countries including Kazakhstan. He has written over 20 books and numerous papers and articles. He has major broadcasting experience.