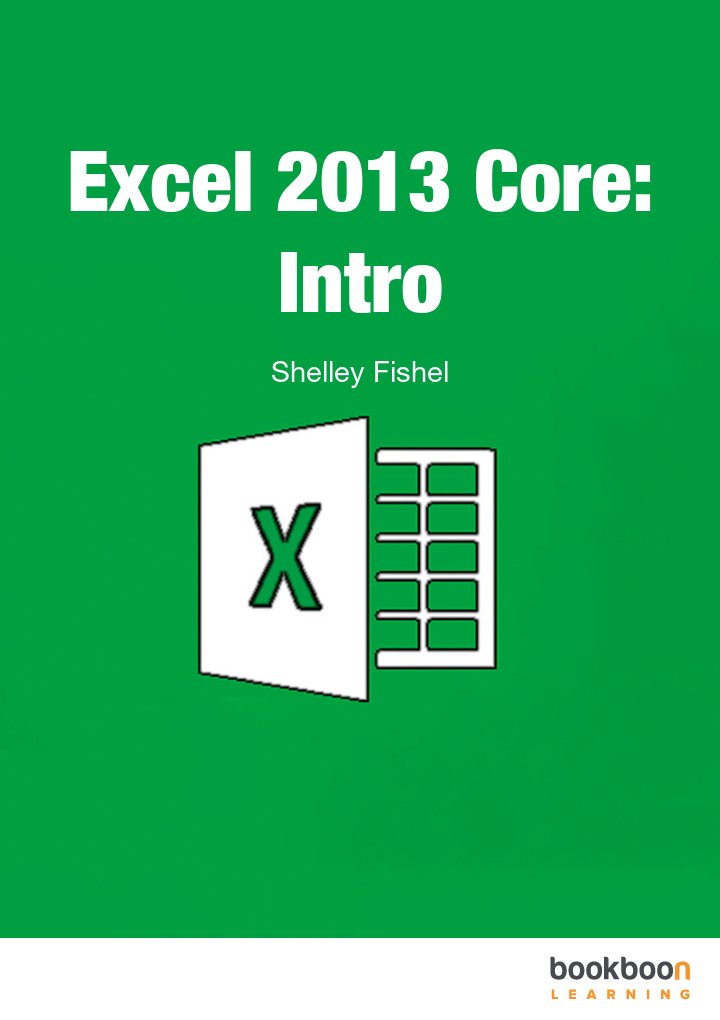 ISBN: 978-87-403-0717-7
1 edition
Pages : 170
Price: 129.00 kr
Price: €13.99
Price: £13.99
Price: ₹250
Price: $13.99
Price: 129.00 kr
Price: 129.00 kr
Download for FREE in 4 easy steps...
This is a Premium eBook
Bookboon Premium - Gain access to over 800 eBooks - without ads
You can get free access for a month to this - and 800 other books with the Premium Subscription. You can also buy the book below
Start a 30-day free trial. After trial: 39.99 kr p/m
Start a 30-day free trial. After trial: €5.99 p/m
Start a 30-day free trial. After trial: £4.99 p/m
Start a 30-day free trial. After trial: ₹299 p/m
Start a 30-day free trial. After trial: $3.99 p/m
Start a 30-day free trial. After trial: 39.99 kr p/m
Start a 30-day free trial. After trial: 39.99 kr p/m
Users who viewed this item also viewed
About the book
Reviews
Anton Hidayat Masil
★★★★★
This book is very useful for managing soft paper work, especially calculations.
Margaret Metelko
★★★★★
Great resource, well planned with easy to follow step by step instructions - a true treasure for those who want to handle Excel 2013 with ease.
Description
This user guide will take you through all the things you need to know when using Excel at a simple level.
You will learn how to: Get around Excel 2013, add text and numbers to spreadsheets, use autofill to copy formula and create series, create a basic formula, use average minimum and maximum, work with worksheets and much more
Content
First things first

Starting Excel
The Excel Window
The Ribbon
Customizing the Quick Access toolbar
Customizing the Ribbon
Assigning shortcut keys using The Alt Key
Adding values to workbook properties

Saving

Saving a Workbook for the First Time
Saving your Workbook Once it has a Name
Save as different file formats
Saving Files to remote locations
Maintaining backward compatibility

Backstage View

The Backstage View
Excel Options

Share via Backstage View

Share Via Email
Invite People to Share
Open a Shared Workbook

Create Worksheets and Workbooks

Creating new blank workbooks
Creating New Workbooks Using Templates
Changing worksheet order
Move or copy to a different workbook
Set how many worksheets you start with
Importing a .CSV file

Adding data

Adding Text
Adding Numbers
Moving around a Spreadsheet
Cursor Shapes (Mouse Shapes)
Selecting Data in a Worksheet

Navigating your Workbook

Searching for data within a workbook
Inserting hyperlinks
Using Go To
Using the Name Box to Navigate

Workbook Views

Introduction to Views
Normal View
Page Layout View
Page Break Preview
Page Breaks
Creating Custom Views

Working with Data

Cut, Copy and Paste
Copying by Dragging
Moving by Dragging
Using Paste Special

Formatting Cells and Worksheets

The Font Group
The Alignment Group
The Number Group
Wrapping Text in a Cell
Format Painter

Merge or Split Cells

Merging Cells
Merge Across
Center across selection
Merge Cells
Un merge Cells

Headers and Footers

Headers and Footers
Inserting headers and footers

Printing Headings

Print Titles
Print Columns to Repeat with Titles

Hide and Unhide Rows and Columns

Hiding Columns
Un hide Columns
Hiding Rows
Unhide Rows

Page Setup Options for Worksheets

Page Orientation
Modifying page setup
Change the Margins
Changing the Header and Footer Size
Setting Print Scaling

Print a Worksheet or a Workbook

Printing
Printing individual worksheets

Cell Styles

Apply Cell Styles
Create Cell Styles

Autofill

Copy Data using Autofill
Copy Formatting using Autofill

Flash Fill

Flash Fill

Formulas

Formulas Introduction

Create Formulas

Add, Subtract, Multiply, Divide
Make Changes to Formulas in the Formula Bar
Using Autofill to Copy Formulas

Enforce Precedence

Order of Evaluation (Order of Precedence) (BODMAS)

Absolute Cell References

Absolute Cell References
How to Create an Absolute Cell Reference
Relative Cell References

Basic Functions

Basic Functions
Using Basic functions via the Auto sum Button

Managing Worksheets and Workbooks

Introduction Worksheets

Create and format worksheets

Adding worksheets to existing workbooks
Delete Worksheets
Copying and moving worksheets
Rename a Worksheet
Grouping Worksheets
Changing worksheet tab colour
Hiding worksheets
Sum across Worksheets

Manipulate window views

Splitting the window
Open Two Copies of the Same Workbook

Index
About the Author
Shelley Fishel has more than a dozen years' experience in helping people to get more from their computers. After working for an IT training organization Shelley decided to 'do her own thing' when she realized the limitations of delivering standard courses.
"Why waste time and money on training people in areas that are not relevant to them? It's common sense to invest that time and effort on what they really need."
That was the 'light bulb moment' and the IT Training Surgery's unique approach has resulted in a growing business with a team of highly qualified IT trainers.
"If trainees get bored they forget most of what they learn. We like to offer a range of training approaches to suit different people and, most of all; we aim to make training fun!"
Shelley and her team have worked hard to achieve accreditation by the Learning and Performance Institute for the IT Training Surgery, as a recognized high quality provider of IT training,
To find out more about our training give us a call on 020 8203 1774 or visit our website www.theittrainingsurgery.com