Essential Communication Secrets!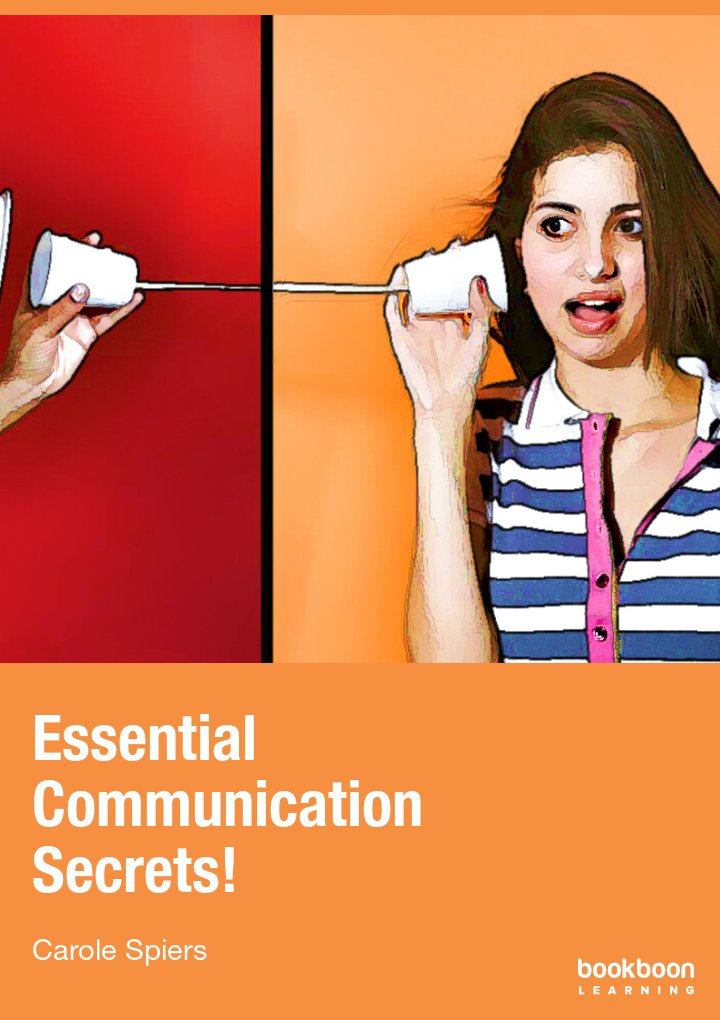 ISBN: 978-87-7681-872-2
1 edition
Pages : 67
Price: 75.50 kr
Price: €8.99
Price: £8.99
Price: ₹150
Price: $8.99
Price: 75.50 kr
Price: 75.50 kr
Download for FREE in 4 easy steps...
This is a Premium eBook
Bookboon Premium - Gain access to over 800 eBooks - without ads
You can get free access for a month to this - and 800 other books with the Premium Subscription. You can also buy the book below
Start a 30-day free trial. After trial: 39.99 kr p/m
Start a 30-day free trial. After trial: €5.99 p/m
Start a 30-day free trial. After trial: £4.99 p/m
Start a 30-day free trial. After trial: ₹299 p/m
Start a 30-day free trial. After trial: $3.99 p/m
Start a 30-day free trial. After trial: 39.99 kr p/m
Start a 30-day free trial. After trial: 39.99 kr p/m
Users who viewed this item also viewed
About the book
Reviews
Wilson Okaka
★★★★★
This book is a must-read for every person who would like to excel in communication activities. It is vital for interpersonal communication competencies. All communications students, journalists, opinion leaders, and the general public could do better by applying its resources. The earlier we lay our hands on a copy or so, the more competent communicators we are set to become. Get started and making a lasting friendship with Essential Communication Secrets.
Dan-Asabe Nyatse
★★★★★
The good book for people with the zeal for effective communication both in the work environment and outside the work environment. A must read!
Brent M. Barnes
★★★★★
This ebook will let professionals gain more confidence in imparting their speech. As for students who are taking up a course relative to communication, you will definitely learn something new from this.
Description
- Are you a Manager who is sometimes lost for words?
- Are there times when you actually say the wrong thing and make a difficult situation worse?
- As an HR professional, do you know what to say in a crisis situation?
- Do you wish you raise your effectiveness as a communicator?
- Are you studying communication skills and need some quick tips?
If you've answered 'yes' to any of these questions, then this ebook is right for you.
This easy-to-follow insider's guide written by a communications expert will equip you with all the tools, skills and techniques you need to communicate more effectively.
Preface
'Our words can sometimes lose their resonance, and our style and tone can inadvertently offend. We assert when we should merely inform. We can reject when we interject. We push people away when we should pull them in.'
Effective communication is often a neglected factor in management training – yet it is an essential component of the management skills toolbox.
Good communications reduce the incidence of misunderstanding and consequent errors, and enable you to make your point quickly, clearly and persuasively. It also ensures that individual team members are more readily aligned to the vision and leadership of the organisation. This in turn serves to reduce the opportunity for disharmony, discontent or dissatisfaction in the workplace, and is supportive of a healthy working culture.
In the international arena, clear and concise communication improves understanding and helps with the accurate dissemination of information between you and your business partners, enabling both you and your team to work efficiently and effectively towards a positive outcome.
Active Listening Skills are an essential component of effective communication, engaging with the person you are listening to and responding appropriately to them. (It is an unfortunate fact that some employees may often choose to leave a company because of the poor interpersonal skills of a manager or supervisor.)
Effective communication enables senior managers to be more aware of the internal and external pressures on teams, and offers the opportunity for flexible and efficient management. The skills you will learn throughout this programme will help you in every aspect of your business life – and in a range of crucial management situations. Complex negotiating, conflict resolution arbitration and mediation are just some of the many potentially difficult situations, where the right word at the right time can truly 'save the day'.
On the other hand, not listening and understanding your client's needs may result in their dissatisfaction and their turning to a competitor to provide their next product or service requirement!
Remember, effective communication is a skill for life!
About the Author
Carole's credibility is rooted in twenty years' success as CEO of the Carole Spiers Group, a leading provider of Stress Management and Employee Counselling services working with equal success in the contrasting cultures of the UK and the Gulf region where she is renown for creating happier, resilient and more productive workforces.
An acclaimed weekly business columnist for the prestigious Gulf News, the Emirates leading daily newspaper, writing on topical issues facing Middle East Management and is regularly called upon by the national press and media for comment. She is author of industry's bible Tolley's 'Managing Stress in the Workplace' published by LexisNexis and Show Stress Who's Boss!
Carole is a high-energy motivational speaker able to combine inspiration with insight. Her charismatic style and ability to engage emotionally with audiences has made her a sought-after keynote speaker around the world.
In the UK, Carole launched National Stress Awareness day on behalf of the International Stress Management Association of which she is a VP, Fellow and Past Chair. She is also Past President of the London Chapter of the Professional Speaking Association.
Within the high pressure environment in which we work, stress is not easy to manage. However, Carole is here to help you.
Wikipedia: http://en.wikipedia.org/wiki/Carole_Spiers
Klout score - 73%: https://klout.com/#/thestressguru
LinkedIn: https://www.linkedin.com/profile/view?id=AAIAAAALRbcBkDdVFNENdLw19tbyaypx7fCD3Pg&trk=nav_responsive_tab_profile
Twitter: @thestressguru
Website: http://www.carolespiersgroup.co.uk
Email: cs@carolespiersgroup.co.uk