Emotional Intelligence Secrets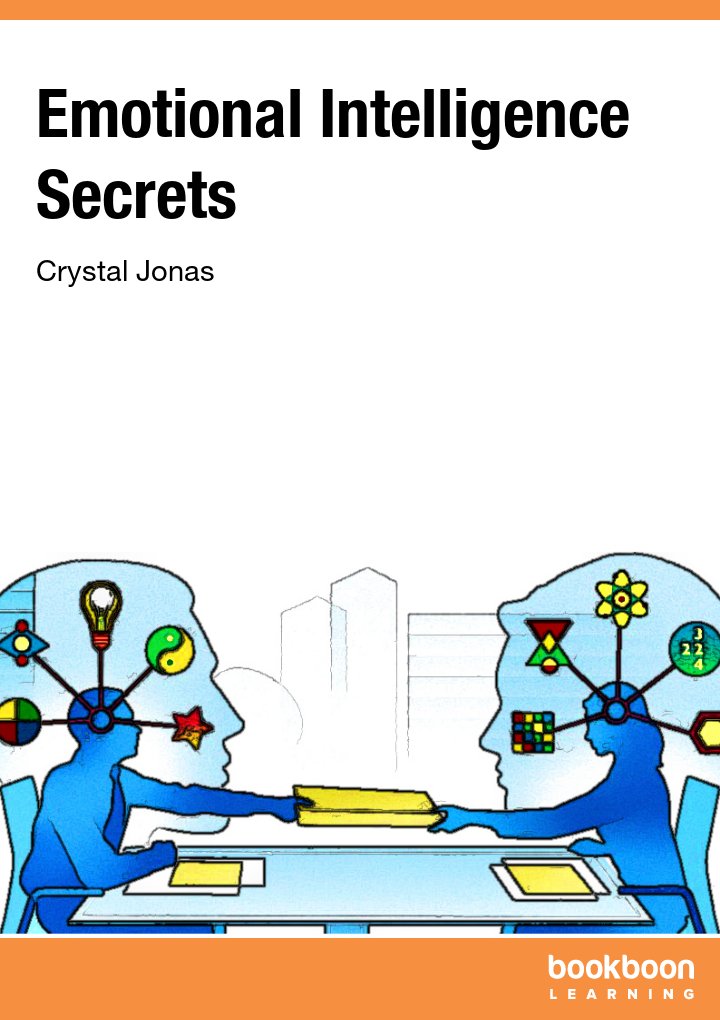 ISBN: 978-87-403-0400-8
1 edition
Pages : 59
Price: 75.50 kr
Price: €8.99
Price: £8.99
Price: ₹150
Price: $8.99
Price: 75.50 kr
Price: 75.50 kr
Download for FREE in 4 easy steps...
This is a Premium eBook
Bookboon Premium - Gain access to over 800 eBooks - without ads
You can get free access for a month to this - and 800 other books with the Premium Subscription. You can also buy the book below
Start a 30-day free trial. After trial: 39.99 kr p/m
Start a 30-day free trial. After trial: €5.99 p/m
Start a 30-day free trial. After trial: £4.99 p/m
Start a 30-day free trial. After trial: ₹299 p/m
Start a 30-day free trial. After trial: $3.99 p/m
Start a 30-day free trial. After trial: 39.99 kr p/m
Start a 30-day free trial. After trial: 39.99 kr p/m
Users who viewed this item also viewed
About the book
Reviews
Laurie
★★★★★
Crystal Jonas' result driven techniques have enhanced my life tremendously. She has put me back on track to reap rewards from my job and my relationships. Being a team player is a valued skill and her chapter regarding social awareness is right on target! She explains perceptions and reputations so simply that the knowledge sticks with you long after reading her book. A definite life changer! Thanks Crystal! The fortune is in the follow-up.
Neil Eustaquio
★★★★★
Read it cover to cover. Can be read in one sitting. But it's so packed with lessons! But more important than reading it is trying them out in real life. Jonas' frameworks are simple, practical, timeless, and invaluable. Loved Chapter II about articulating emotions. Lightbulb moments everywhere (for me, esp. Chapter IV on Energy Management). [To Jonas - the "complacent frog syndrome" imagery made me laugh! :] Eustress! Didn't know there was such a word. Leveraging emotions means so much to me now. BFWs. There's just too much in here to learn in one go. Read, test, evaluate. Good book.
www.HeatherRane.com
★★★★★
Crystal relates the material clearly and it's outlined to value you and your time. It all starts with "How would you like to be perceived?" She is a dynamo coach worth your time! ~Heather Rane www.HeatherRane.com
Description
In "EQ Secrets" you'll discover how to:
Cultivate the #1 predictor of personal and professional success
Raise your self-awareness
Enhance your self-confidence and your public image
Leverage your "Point of Power"
Diffuse conflict quickly and comfortably
Develop the highest paid skill
Build meaningful and lasting relationships
Content
Author Biography
What EQ is, and what it can do for you

What EQ can do for you
What does EQ cover?
How is EQ different from IQ?
Can quiet people have high EQ?
Can you learn EQ?
Are women and men equally good at EQ?
Do you show signs of high EQ?
Overview of this book

Self-Awareness

Three big clues that you could benefit from greater self-awareness
Three questions to ask yourself to get on track quickly
How do others respond to you?
How would you feel?
What you don't know can hurt you
Steps for raising your Self-Awareness

Self-Management

Avoid emotional hijacking
Control your impulses quickly
Set boundaries with others, even if you're quiet or shy
Actions to focus on to diffuse conflict
Watch words to be wary of in times of conflict
Too direct? How to true to your nature but still be heard
Never again tell people at work this!

Energy Management

Leverage emotional energy
Use your emotions to blow past the inertia of procrastination
This first energy-draining saying may surprise you
Your second energy-draining saying is "I don't have time."
Your third biggest energy-draining saying is "Someone made me"
Three great resources that you always have available
Be emotionally resilient

Social Awareness

How are you perceived by others?
Why is it beneficial to care how people see you?
Major credibility killers that inhibit your ability to connect with others and to be taken seriously
Projecting reveals secrets about you!
Are emotions contagious?
Make sure you're not toting someone else's burden!
Is your social group holding you back?

Relationship Management

Cultivate a greater degree of social savvy
A closer look at listening with HEART
Empathize and people will love you!
Recognize your Point of Power
Why to welcome your boss's negative feedback
How to look good after negative feedback
Why to be happy about the fact that there are difficult people

Influence

Develop the highest paid skill
You can be a multiplier
Five basic needs to feed so you can connect more meaningfully with others
Be the willow, people like people who are like themselves
Fake or Flexible?
Richer because of our differences
About the Author
International consultant, coach and author Crystal Jonas has been helping clients leverage their emotional power and become more productive and profitable for over 20 years.
As an Assistant Professor at the U.S. Air Force Academy, in Colorado Springs, USA, for seven years, she taught communication, persuasive speaking and leadership principles.
Since starting her company, Tap Your Genius, Inc. over 10 years ago, Ms. Jonas has helped tens of thousands of people all over the world raise their emotional intelligence so they can have more gratifying personal relationships and be more productive and profitable professionally.
Every year, Ms. Jonas delivers over 140 programs world-wide to companies who want to improve how well their employees communicate so they can gain the competitive advantage in this global economy.
"Engaging, enlightening and inspirational" are terms her clients have used to describe her highly interactive, experiential programs.
Participants who attend seminars with Ms. Jonas come away with clear action plans that they can immediately implement to improve the quality of their interactions and results. Because her programs are participant-centered and tailored specifically for each client's unique interests and concerns, her clients receive maximum returns on their investment and happily bring Ms. Jonas back for multiple engagements.
Crystal Jonas's services include: Interactive seminars ranging from half-day to several days, consulting and coaching. Coaching services can be done in person, or remotely, one-to-one or tailored for small groups.
Among her publications are: 6 books and 4 CD programs.
Her most popular programs are
"Social Savvy: Advanced EQ Principles All Successful Professionals Know"
"Inspirational Leadership"
"Transformational Leadership"
"The Power of Purpose: The Art of Living in Excellence"
To contact Crystal Jonas, email Crystal@CrystalJonas.com, or call 1.719.291.0366, Colorado, USA
To sign up for free success tips, go to CrystalConsults.com