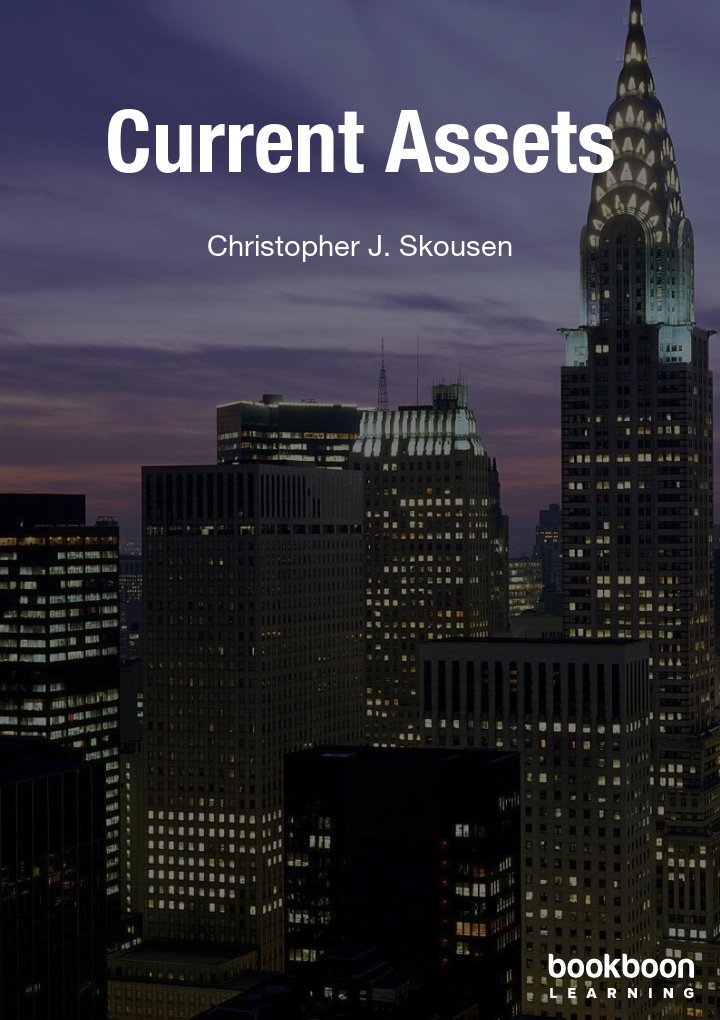 ISBN: 978-87-7681-485-4
1 edition
Pages : 97
Price: 129.00 kr
Price: €13.99
Price: £13.99
Price: ₹250
Price: $13.99
Price: 129.00 kr
Price: 129.00 kr
Download for FREE in 4 easy steps...
This is a Premium eBook
Bookboon Premium - Gain access to over 800 eBooks - without ads
You can get free access for a month to this - and 800 other books with the Premium Subscription. You can also buy the book below
Start a 30-day free trial. After trial: 39.99 kr p/m
Start a 30-day free trial. After trial: €5.99 p/m
Start a 30-day free trial. After trial: £4.99 p/m
Start a 30-day free trial. After trial: ₹299 p/m
Start a 30-day free trial. After trial: $3.99 p/m
Start a 30-day free trial. After trial: 39.99 kr p/m
Start a 30-day free trial. After trial: 39.99 kr p/m
Users who viewed this item also viewed
About the book
Reviews
anonymous
★★★★★
awesome
Thomas J. Davis
★★★★★
The basic principles were discussed thoroughly; a great orientation for freshmen accounting students or taking a course related to such.
Description
This book is the second of seven books which introduces the basic principles of accounting, focusing primarily on liquid assets. It introduces enhanced income statements, sales, cash discounts, the control structure, and inventory accounting. Details concerning cash and highly-liquid investments, cash management, controls for cash receipts and disbursements, and bank account reconciliations are discussed. Accounts receivable, costs and benefits of selling on credit, considerations for uncollectible receivables, notes receivable and interest are also discussed. In addition, the fundamentals of inventory costing methods, inventory management, and ratio analysis are introduced.
Content
Part 1. Special Issues for Merchants
The Merchandising Operation - Sales

Sales
Sales Returns and Allowances
Trade Discounts
Credit Cards
Cash Discounts

Purchase Considerations for Merchandising Business

Merchandise Acquisition
Periodic Inventory System
Purchase Returns and Allowances
Cash Discount
Gross Recording of Purchases/Discounts
Net Recording of Purchases/Discounts Lost
Comparison of Gross vs. Net
Freight Charges
The Calculation of Net Purchases
Cost of Goods Sold
Detailed Income Statement for Merchandise Operation
Closing Entries

Alternative Inventory System
Income Statement Enhancements

Analysis of a Detailed Income Statement

The Control Structure

Internal Control in the Merchandising Environment
Internal Control and the Purchasing Cycle
Generalizing About Control

Part 2. Cash and Highly-Liquid Investments
Cash Composition

Cash Equivalents

Cash Management

Strategies to Enhance Cash Flows

Bank Reconciliation

Comprehensive Illustration of Bank Reconciliation
Proof of Cash

Petty Cash

Replenishment of Petty Cash
Cash Short and Over
Increasing the Base Fund

Trading Securities

An Illustration
Rationale for Fair Value Accounting
Alternative: A Valuation Adjustments Account
Dividend and Interest
Derivatives

Part 3. Accounts Receivable
The Costs and Benefits of Selling on Credit

Credit Sales
Credit Cards

Accounting for Uncollectible Receivables

Direct Write-off Method

Alternative Approaches for Uncollectible

Determining the Allowance Account
Writing off Uncollectible Accounts
Collection of an Account Previously Written off
Matching Achieved
Monitoring and Managing Accounts Receivable

Notes Receivable

Accounting for Notes Receivable
A Dishonored Note
Notes and Adjusting Entries

Part 4. Inventory
The Components of Inventory

Determining Which Goods to Include in Inventory

Inventory Costing Methods

Determining the Cost of Ending Inventory
Costing Methods
First-in, First-out Calculations
Last-in, First-out Calculations
Weighted-Average Calculations
Preliminary Recap and Comparison
Detailed Illustrations
FIFO
LIFO
Weighted-Average
Comparing Inventory Method
Specific Identification

Perpetual Inventory Systems

Perpetual FIFO
Journal Entries
Perpetual LIFO
Moving Average

Lower of Cost or Market Adjustments

Measuring Market Value
Application of the Lower-of-Cost-or-Market Rule

Inventory Estimation Techniques

Gross Profit Method
Retail Method

Inventory Management
Inventory Errors
About the Author
Larry M. Walther, Ph.D., CPA, CMA, is the Ernst & Young Professor and Head of the School of Accountancy at Utah State University. Dr. Walther has authored numerous accounting textbooks and articles, and has served as director and/or consultant to a number to a number of public and nonpublic companies. Dr. Walther obtained his Ph.D. in accounting from Oklahoma State University and has public accounting experience with Ernst & Young. He currently serves as the accounting accreditation committee of the AACSB and is past president for the federation of schools of accountancy.
Dr. Chris Skousen obtained his Ph.D. at Oklahoma State University. He earned MBA and BA degrees from Utah State University. Dr. Skousen gained public accounting auditing experience with KPMG in their Portland, Oregon office, and as an intern in their in Düsseldorf, Germany office, and at Squire & Co. Dr. Skousen has taught accounting at Utah State University, The University of Texas at Arlington, Oklahoma State University, and Brigham Young University-Idaho. He has published in Accounting Horizons, Behavior Research in Accounting, Accounting and the Public Interest, and other journals.