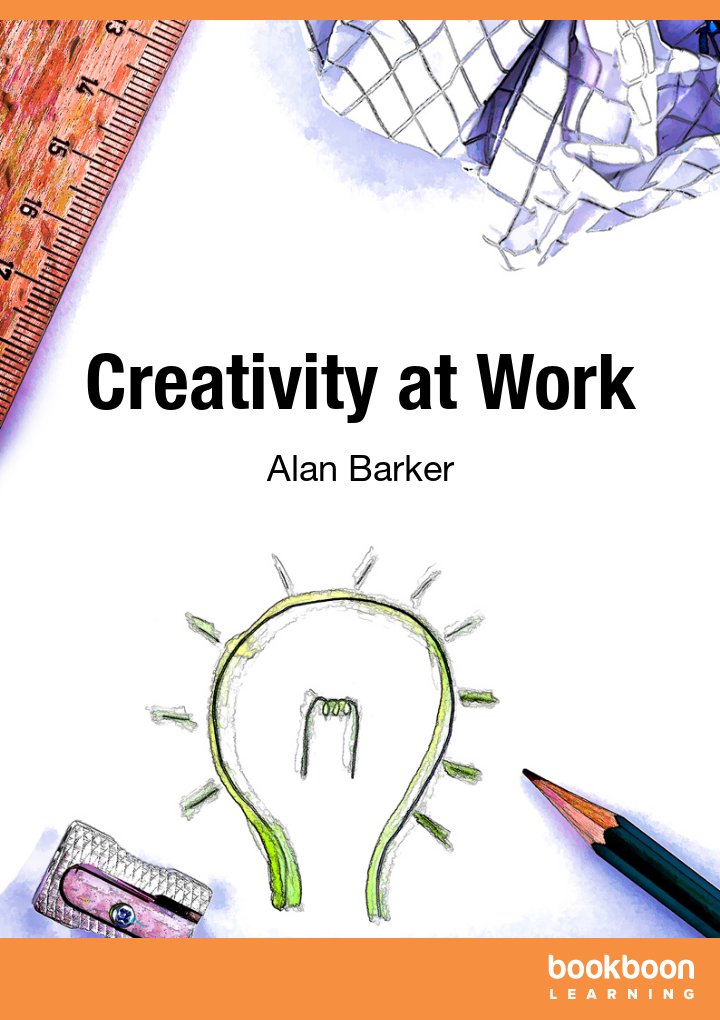 ISBN: 978-87-403-0531-9
1 edition
Pages : 79
Price: 75.50 kr
Price: €8.99
Price: £8.99
Price: ₹150
Price: $8.99
Price: 75.50 kr
Price: 75.50 kr
Download for FREE in 4 easy steps...
This is a Premium eBook
Bookboon Premium - Gain access to over 800 eBooks - without ads
You can get free access for a month to this - and 800 other books with the Premium Subscription. You can also buy the book below
Start a 30-day free trial. After trial: 39.99 kr p/m
Start a 30-day free trial. After trial: €5.99 p/m
Start a 30-day free trial. After trial: £4.99 p/m
Start a 30-day free trial. After trial: ₹299 p/m
Start a 30-day free trial. After trial: $3.99 p/m
Start a 30-day free trial. After trial: 39.99 kr p/m
Start a 30-day free trial. After trial: 39.99 kr p/m
Users who viewed this item also viewed
About the book
Reviews
Aseer
★★★★★
This book will help to improve creativity knowledge and act effectively.
Description
Is it magic? What is creativity? And can we learn it?
The need to be creative at work has never been more urgent. Yet creativity is still often seen as a mysterious, inscrutable talent possessed by only a few gifted people.
The truth is that we can all be creative. This book shows you how.
Using practical exercises and real-world examples, Creativity at Work shows you how to:
- find new opportunities for creativity;
- generate new ideas; and
- develop innovative solutions.
Never again will you be stuck for an idea. Creativity at Work will liberate your thinking and grow your imagination.
Preface
When I told one of my clients that I was writing a book about creativity at work, he said: "Managers aren't interested in creativity. They want to know how to manage better."
Well, maybe.
Creativity has gained a reputation, among some managers at least, as a 'fringe' activity: quite fun, but of little practical use in the workplace. A friend of mine refers to it as 'basketweaving'. And management – most managerial work – is, after all, about getting practical results. It's about doing what works, and trying to do it better.
Management is about 'making it happen'.
But what if making it happen isn't sufficient? What if we need to make something new happen?
What if we need to do something differently rather than better? What if, instead of continuous improvement, we want discontinuous change? What if we want – or need – to create something new?
Of course, those needs might be written in to our job descriptions. Anyone in the 'creative industries' – and plenty of people outside them – need to think creatively as a matter of routine. Many of us – doctors, teachers, research scientists, engineers, consultants, marketers – frequently need to find creative solutions for unprecedented problems.
Sometimes, we need to be creative because external circumstances change. Our organisation undergoes a radical restructure; we suddenly face competition from new technologies; our customers start to make new and unexpected demands.
On other occasions, we want to be creative. We might be dissatisfied with our current situation; we may want to change direction radically in our work, our career or our life.
At times like this – when we need to, or when we want to – we need to engage a different kind of thinking: not the routines, protocols and habits of operational work, but different disciplines, different ways of using our imagination and our powers of logic.
The title, Creativity at Work, has two meanings.
First, this book is about how creativity works: the principles and mechanisms by which we can look at issues more richly, generate new ideas and create new solutions.
Secondly, the book is about how we can apply the skills of creativity in the workplace. And of course, the workplace might be anywhere where we do work: office, laboratory, playing field, kitchen or nursery. At the heart of the book is a process that takes you from wanting to create something new to making it happen.
Creativity is fun. And it's also, for more and more of us, key to our success. If you're interested in unlocking your creative potential, whatever your work, then this book is for you.
Enjoy.
Content
Why be creative?

Operational thinking
The pleasures and perils of mindsets
Finding something new

What is creativity?

Creativity as magic
Creativity as journey
Creativity as competency
Creativity as practice

Inner motivation: the reason for the journey

'Flow'
Finding the flow state

Exploring the territory: looking for opportunities

The curse of the right answer
What do you mean, 'goal orientation'?
'How to'
Shifting perspective

Discovering new ideas: mental agility

From 'how to' to 'how about'
Thinking about thinking
A short history of associative thinking
Metaphorical thinking
Using an oracle
Reversal and assumption challenge

Developing your ideas: design thinking

Design thinking and analytical thinking
The five stages of design thinking
Opportunity-led planning
Design thinking at work

Validating your solution: objectivity

Building feasibility
Creating a business case
Challenging your own biases
The Sceptic's Checklist

Managing risk: think dangerously, live safely

Managing your stakeholders
Solution effect analysis
Engagement: limiting the risk

Afterword
Appendix: where to go from here
About the Author
Alan Barker is Managing Director of Kairos Training Limited, a training consultancy specialising in communication skills and creativity. He is the author of 16 books, including Improve Your Communication Skills, How to Manage Meetings and How to Solve Almost Any Problem.
Alan read English at the University of Cambridge and spent 15 years as a professional actor before becoming a consultant and author. His extensive experience in theatre and radio gave him unique insights into the skills of effective communication, influencing and persuasion. Kairos Training has made those insights available to individuals and organisations around the world since 2006.
Alan's clients include commercial organisations, public sector bodies and not-for-profit enterprises. Find out more from the Kairos website.
Alan is a member of the UK Speechwriters' Guild and the European Speechwriter Network.
His blog, Distributed Intelligence, features articles on issues of interest, skills tips and book reviews, as well as videos of Alan running training sessions.