Careering Ahead
Getting by, getting on or getting ahead?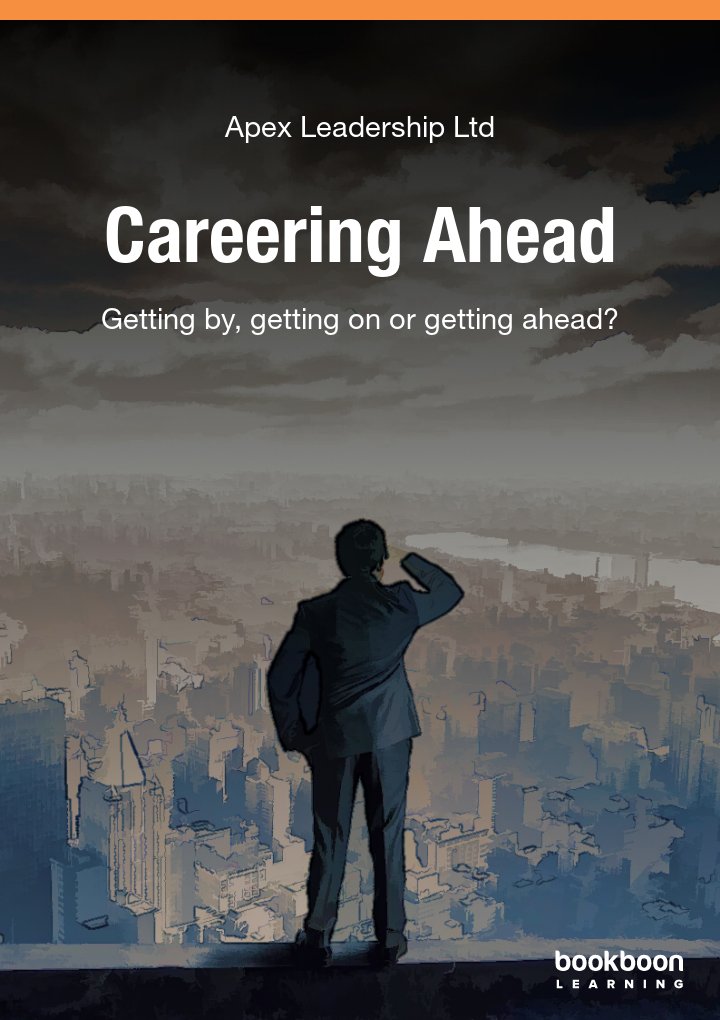 ISBN: 978-87-403-0472-5
1 edition
Pages : 47
Price: 75.50 kr
Price: €8.99
Price: £8.99
Price: ₹150
Price: $8.99
Price: 75.50 kr
Price: 75.50 kr
Download for FREE in 4 easy steps...
This is a Premium eBook
Bookboon Premium - Gain access to over 800 eBooks - without ads
You can get free access for a month to this - and 800 other books with the Premium Subscription. You can also buy the book below
Start a 30-day free trial. After trial: 39.99 kr p/m
Start a 30-day free trial. After trial: €5.99 p/m
Start a 30-day free trial. After trial: £4.99 p/m
Start a 30-day free trial. After trial: ₹299 p/m
Start a 30-day free trial. After trial: $3.99 p/m
Start a 30-day free trial. After trial: 39.99 kr p/m
Start a 30-day free trial. After trial: 39.99 kr p/m
Users who viewed this item also viewed
About the book
Reviews
Mary T. Greer
★★★★★
For me this is very inspiring. I actually shared this to my friends who feel like they are having a career-crisis. It's more like an eye opener.
anonymous
★★★★★
An excellent collection of different career building tips. Well worth the read, thank you!
Description
So how do you take control of your career? For many of us, a career feels like something that happens to us, and we simply get by. But there are techniques you can apply to help you do more than just get by. You can get on and get ahead! How? This e-guide is packed with tips, advice and some great stories to help you find success in your career. In fact, it will help you to start Careering Ahead!
Preface
Most suveys into what employers want in their staff would result in a similar list. Employers are looking for people who are good at:
• Teamwork
• Communication
• Self-motivation
• Planning and organising
• Problem solving
• Decision making
• Time management and prioritising
• Flexibility and adaptability
• Willingness to learn
• Interpersonal and negotiating skills
Many people think the key to shaping a career is in developing skills that others value. This is important but it's only part of the story. You should always remember that your career is just that, yours. This e-book will help you to think differently about what it takes to develop a successful career. It's a collection of helpful hints, practical ideas, and insightful thought-provokers. Take some time to think differently about what work means to you, both now and in the future. Then think about how to get your career careering ahead!
Content
Preface
Introduction
Getting by, getting on and getting ahead

Three career paths: getting by, getting on and getting ahead
Social Capital
Careers in stages
Personal Investment? You're Worth It

Making a success of your career

Defining success differently
Enduring success
Enthusiasm

Career builders: building your own education

Compelling insights: think about it!
Significant conversations: talk about it!
Putting learning to work: try it!

How do you define your work?

Crafting a calling
How do you see your work?
Can you make your work more like a calling?
Leaving a legacy

Do what you love

The happy work-cycle
Do what you love
Do more of what you love
Learn to love what you do
Learn to live with what you do
Leave what you do

Career change advice: make your interview questions count!
Dealing with job loss

Plan A – dealing with job loss

Begin with the end in mind

The idle fisherman – a pleasant life
Defining success more broadly
Remember who you work for

What next?
Further reading
About the Author
Apex Leadership Limited was founded by Anthony Sturgess and Phil Higson. They have a long track record of developing innovative and challenging management and leadership development interventions, including programmes which have won national awards. From several MBA programmes to tailored, client specific programmes, Anthony and Phil have worked with new and experienced managers, in a wide range of organisations, across a breadth of management and leadership roles.
Anthony Sturgess has almost twenty years experience in the teaching, facilitation and coaching of managers and leaders. This experience ranges from individual leadership and management development to leading organisational change.
Anthony has worked with a wide range of managers from small and large organisations. More widely, he has worked within client organisations, using an internal consultancy approach to create tailored development solutions and programmes. These have supported numerous public and private sector organisations to successfully develop their managers, to achieve effective change, and to realise genuine organisational improvements.
Phil Higson is a published author and active researcher, with over 25 years experience in business and management education as lecturer, course developer, manager, external examiner and consultant. He has worked mainly in UK universities although he has also consulted or taught in France, Russia and Hong Kong.
A former MBA course leader, Phil has also written research articles and conference papers exploring the role of business schools in workplace management development. Before becoming an educator, Phil worked in several small and large organisations, in both the UK and Australia. This combination of management experience in small and large organisations, in both private and public sectors, has given Phil a wide ranging perspective on work and management. Phil has authored or created numerous training and development tools and is experienced in managing large projects to support management and leadership development in a range of organisations.