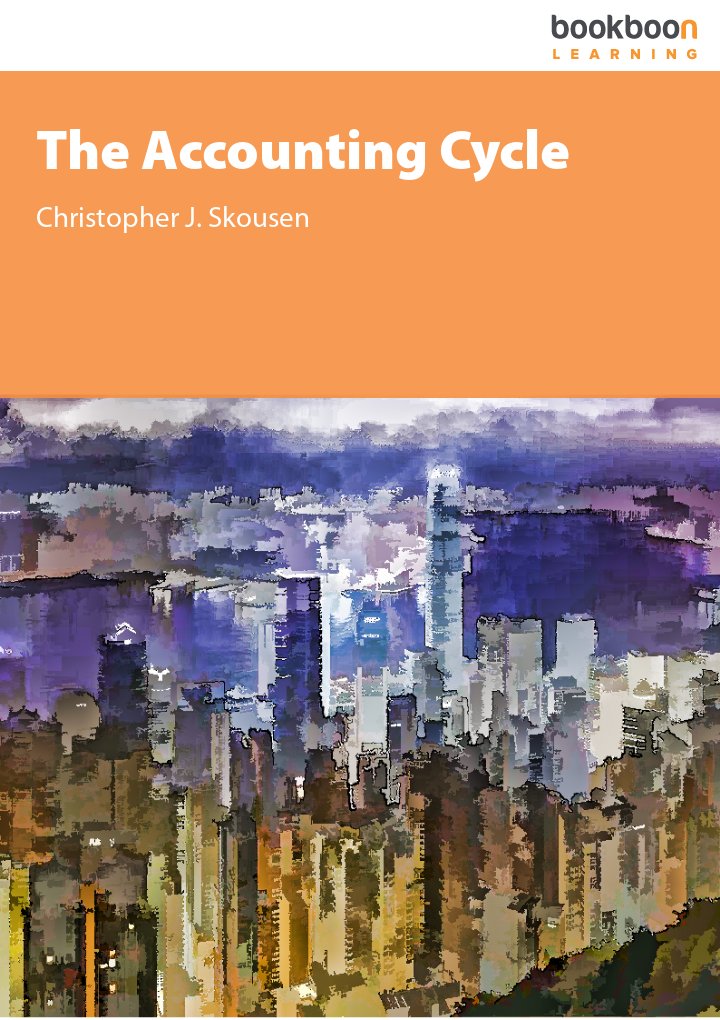 ISBN: 978-87-7681-486-1
1. udgave
Sider : 98
Pris: 129,00 kr
Pris: €13,99
Pris: £13,99
Pris: ₹250
Pris: $13,99
Pris: 129,00 kr
Pris: 129,00 kr
4 nemme skridt til din e-bog
Dette er en Premium eBog
Bookboon Premium - Få adgang til over 800 eBøger - uden annoncer
Du kan få gratis adgang i 30 dage til denne - og 800 andre bøger via Premium abonnementet. Du kan også købe bogen nedenfor
Start et 30 dages prøveabonnement. Efter 30 dage: 39,99 kr pr/måned
Start et 30 dages prøveabonnement. Efter 30 dage: €5,99 pr/måned
Start et 30 dages prøveabonnement. Efter 30 dage: £4,99 pr/måned
Start et 30 dages prøveabonnement. Efter 30 dage: ₹299 pr/måned
Start et 30 dages prøveabonnement. Efter 30 dage: $3,99 pr/måned
Start et 30 dages prøveabonnement. Efter 30 dage: 39,99 kr pr/måned
Start et 30 dages prøveabonnement. Efter 30 dage: 39,99 kr pr/måned
Brugere, som har set på denne, har også se på
Om bogen
Anmeldelser
Rehan Saleem
★★★☆☆
Excellent & provides basic understanding of the core subject.
Beskrivelse
This book is the first of seven books which introduces the basic principles of accounting. It introduces accounting, the fundamental accounting equation, and four core financial statements. Students will learn the basics of accounting, such as debits and credits, the journal, and trial balance, income measurement, revenue and expense recognition, and the reporting cycle. With a foundation in these basics of accounting readers are introduced to financial statement preparation, the accounting cycle, closing entries, classified balance sheets, the importance of business liquidity, and the concept of the operating cycle.
Indholdsfortegnelse
Part 1: Welcome to the World of Accounting
Accounting Information

Accounting Defined
Financial Accounting
Managerial Accounting

A Quality Information System
Inherent Limitations
The Accounting Profession and Careers
Accounting and Professional Ethics
The Fundamental Accounting Equation
Assets
Liabilities
Owners' Equity
Balance Sheet
How Transactions Impact the Accounting Equation
Edelweiss Collects an Account Receivable
Edelweiss Buys Equipment With Loan Proceeds
Edelweiss Provides Services to a Costumer on Account
Edelweiss Pays Expenses With Cash
Generalizing About the Impact of Transactions
Distinguishing Between Revenue and Income
The Core Financial Statements
Financial Statements
Income Statements
The Statement of Retained Earnings
Balance Sheet
Statement of Cash Flows
Articulation
Unlocking the Mystery of Articulation
Part 2: Information Processing
Accounts, Debits and Credits
Accounts
Debits and Credits
The Fallacy of "+/-" Nomenclature
The Debit/Credit Rules
Assets/Expenses/Dividends
Liabilities/Revenues/Equity
Analysis of Transactions and Events
Determining an Account's Balance
A Common Misunderstanding About Credits
The Journal
Illustrating the Accounting Journal
Special Journals
Page Numbering
But, What are the Account Balances?
The General Ledger
Posting
To Review
The Trial Balance
Debits Equal Credits
Financial Statements From the Trial Balance
Computerized Processing Systems
What do they Look Like
T-accounts
Comprehensive T-accounting Illustration
Chart of Accounts
Control and Subsidiary Accounts
Part 3: Income Measurement
"Measurement Triggering" Transactions and Events
The Meaning of "Accounting" Income
More Income Terminology
An Emphesis on Transactions and Events
The Periodicity Assumption
Accounting Implications
Basic Elements of Revenue Recognition
Payment and Revenue Recognition
Basic Elements of Expense Recognition
Payment and Expense Recognition
The Adjusting Process and Related Entries
Illustration of Prepaid Insurance
Illustration of Prepaid Rent
I'm a Bit Confused – Exactly When do I Adjust?
Illustration of Supplies
Depreciation
Unearned Revenues
Accruals
Accrued Salaries
Accrued Interest
Accrued Rent
Accrued Revenue
Recap of Adjustments
The Adjusted Trial Balance
Alternative Procedures for Certain Adjustments
Accrual- Versus Cash-Basis Accounting
Modified Approaches
Illustration of Cash-Versus Accrual Basis Accounting
Part 4: The Reporting Cycle
Preparing Financial Statements
An Illustration
Considering the Actual Process for Adjustments
Financial Statements
Computerization
A Worksheet Approach
An Additional Illustration
The Accounting Cycle and Closing Process
The Closing Process
Post Closing Trial Balance
Revisiting Computerization
Reversing Entries
Classified Balance Sheets
Assets
Liabilities
Equity
Other Entity Forms
Notes to the Financial Statements
Business Liquidity and the Operating Cycle
Working Capital
Current Ratio
Quick Ratio
Om forfatteren
Larry M. Walther, Ph.D., CPA, CMA, is the Ernst & Young Professor and Head of the School of Accountancy at Utah State University. Dr. Walther has authored numerous accounting textbooks and articles, and has served as director and/or consultant to a number to a number of public and nonpublic companies. Dr. Walther obtained his Ph.D. in accounting from Oklahoma State University and has public accounting experience with Ernst & Young. He currently serves as the accounting accreditation committee of the AACSB and is past president for the federation of schools of accountancy.
Dr. Chris Skousen obtained his Ph.D. at Oklahoma State University. He earned MBA and BA degrees from Utah State University. Dr. Skousen gained public accounting auditing experience with KPMG in their Portland, Oregon office, and as an intern in their in Düsseldorf, Germany office, and at Squire & Co. Dr. Skousen has taught accounting at Utah State University, The University of Texas at Arlington, Oklahoma State University, and Brigham Young University-Idaho. He has published in Accounting Horizons, Behavior Research in Accounting, Accounting and the Public Interest, and other journals.